Classic cars motor into Scripps Park April 8-10 for La Jolla Concours d'Elegance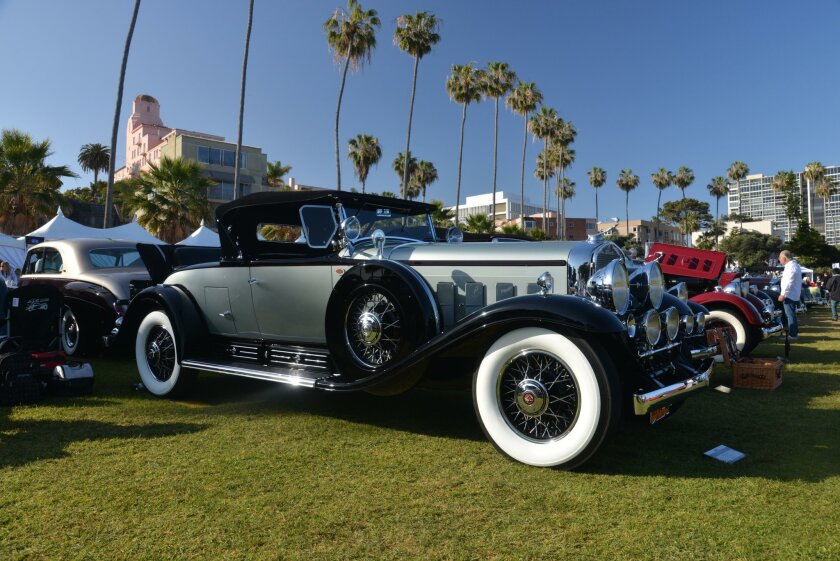 • BUSINESS SPOTLIGHT:
The weekend of April 8-10, 2016 brings the 12th annual La Jolla Concours d'Elegance, featuring some of the world's most exquisite automobile displays. The theme for this year's Concours is "Celebrating French Curves."
Named as one of April's top three most-anticipated Concours in the world by the British automotive magazine, Octane, the La Jolla Concours has become a must-have "Save The Date" for automobile aficionados internationally.
• Friday, April 8: Rolls-Royce Motor Cars Contemporary Classic Cocktail Party presented by The Lot, 7-10 p.m. in Scripps Park. An intimate soiree with a display of extraordinary Rolls-Royce automobiles, entertainment, culinary bites and a selection of cocktails, wines and Champagnes, $150 per person.
• Saturday, April 9: BMW Tour d'Elegance, 7 a.m. to 3:30 p.m. San Diego excursion that includes a scenic tour, with exclusive views of private collections, catered lunch and one-of-a-kind experiences. Limited to first 75 entries. $195 per car (Includes 2 people per vehicle).
• Saturday, April 9: Aston Martin San Diego Midnight in the Garden of Good and Evil presented by Fraser Yachts California, 6-9 p.m. Scripps Park, $200 per person. Reception for automobile registrants, sponsors, judges and the public to indulge in culinary delights from 15 restaurants and world-class chefs, entertainment and a spectacular evening of wines and cocktails along the Pacific Ocean.
• Sunday, April 10: La Jolla Concours d'Elegance and La Jolla Motor Car Classic at the Concours, 9 a.m. to 4 p.m. Scripps Park (at La Jolla Cove).
View 300-plus spectacular, exemplary vehicles situated along the Pacific Ocean, peruse the offerings of vendors, and check out the offers from sponsors. General admission tickets include two tastings from wine and craft beer garden and a commemorative program. Children under age 14, admitted free.
— VIP tickets include the general admission benefits, plus complimentary lunch from 15 San Diego restaurants as well as hosted wines, craft beers, and cocktails from 11 a.m. to 2 p.m. and a signed poster from the La Jolla Concours d'Elegance official artist Scott Jacobs. Tickets: $50 general admission in advance, $60 general admission day of event, $150 VIP.
— Ultimate VIP Package, a ticket to the Rolls-Royce Motor Cars Contemporary Classic Cocktail Party, the Aston Martin San Diego VIP Reception and a VIP Ticket to the La Jolla Concours d'Elegance is $375 per person.
"It's exciting to see the exquisite preservation and restoration of these incredible automobiles," said Concours d'Elegance chairman, G. Michael Dorvillier, a financial advisor at Symbio Financial. "We are grateful for the success and growth of the event over the last decade and treasure the uncompromising quality of automobiles and motorcycles that the participants bring to our show field."
Funds raised will benefit local 501(c)3 non-profits, the Monarch School Project, which educates students who have been impacted by homelessness and the La Jolla Historical Society, which preserves the history of La Jolla.
• For more information, visit LaJollaConcours.com or call (619) 233-5008.
The Business Spotlight features commercial enterprises that support the La Jolla Light.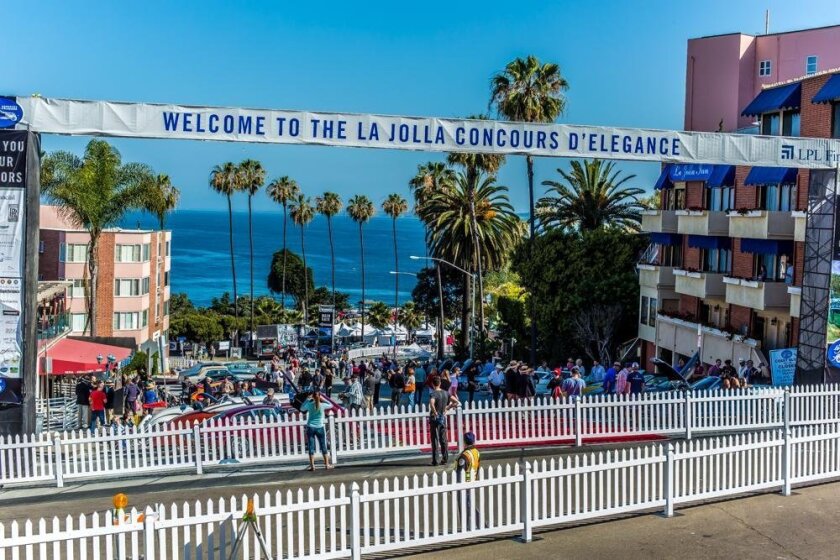 ---