La Jolla community planners disagree with city on trustee election challenge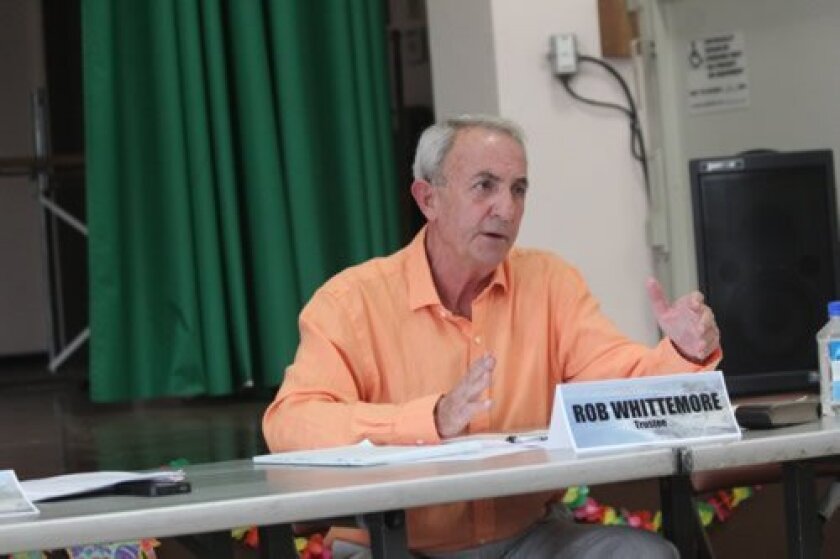 The La Jolla Community Planning Association (LJCPA) — which makes land-use recommendations to the city — voted to disregard the city's recommendation it seat architect Michael Morton as a trustee during the group's Aug. 7 meeting at La Jolla Rec Center.
Morton ran for a seat on the board during the LJCPA's March election, receiving the fewest votes of both those on the official ballot and three write-in candidates.
The city's recommendation to seat Morton was issued by outgoing chief Planning Director Bill Fulton, in response to a challenge of the LJCPA's March 6 election by Bob Whitney and his La Jolla Association group.
Fulton's June 26 recommendation — drafted by city Senior Planner Lesley Henegar, who attended LJCPA's August meeting — states that though LJCPA trustee and current board president Joe LaCava received two-thirds of the membership's vote required to exceed term limits, it should have been stated on the ballot that "new candidates (such as Morton) have priority over candidates exceeding term limits." (Former LJCPA treasurer Jim Fitzgerald also ran for a third term and was elected, although he declined to join the board to make room for a fresh candidate).
Trustee Janie Emerson, who chaired the March election, said she found it "amusing" and "appalling" that the city did not consult her before it issued Fulton's recommendation. Emerson said both she and Henegar were at La Jolla Rec Center prior to the start of the March 6 election.
"The ballot clearly stated that both Joe LaCava and Jim Fitzgerald had served six years and needed two-thirds (vote) to be reelected," Emerson said, adding she asked Henegar if there were any problem with the ballot, and offered to reprint it that afternoon.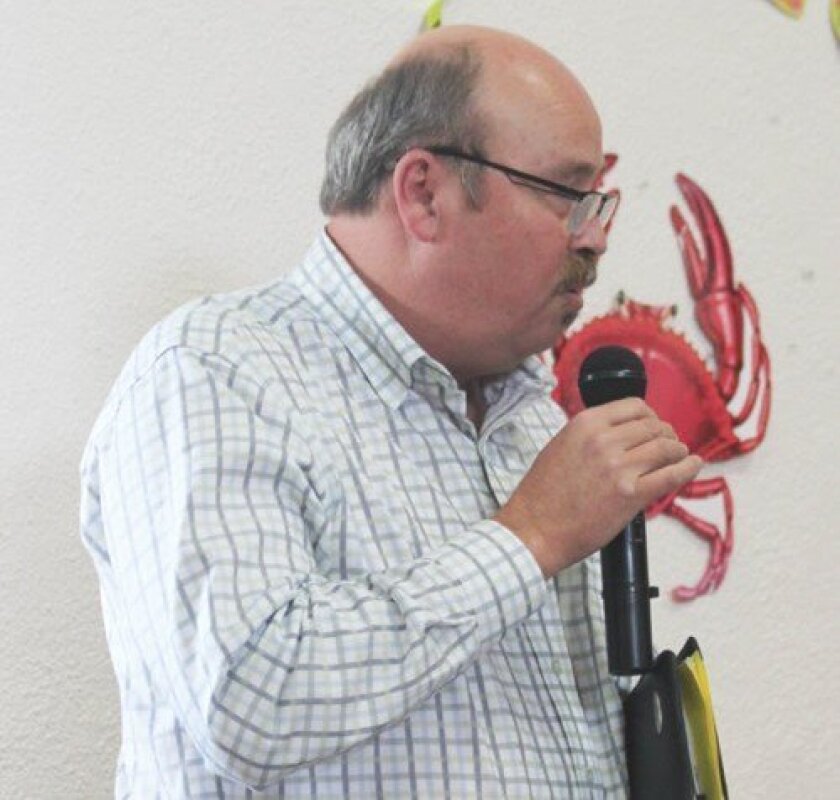 "If there was other wording that needed to be put on the ballot I would have changed it (but) … I was told the ballot was fine," Emerson said, a point Henegar did not dispute.
Citing San Diego City Council Policy 600-24 (standard operating procedures and responsibilities of recognized community planning groups), Henegar maintained the ballot should have stated that new candidates have priority over those exceeding term limits of "eight or nine years."
However, Emerson noted the term limit for LJCPA is six years, not eight or nine, as stated in policy 600-24.
Henegar maintained LJCPA was deviating from its bylaws and risked decertification. "When (planning) groups deviate from their bylaws, if they don't follow them, the groups do run the risk of losing their indemnification if sued," she added.
LJCPA treasurer Nancy Manno made a motion to accept Fulton's June 26 response and seat Morton. "I believe, very strongly, that Mr. Morton was not elected and should not be seated and the city has erred in asking the La Jolla CPA to seat Mr. Morton as a trustee," Manno said. "However, to risk the La Jolla CPA's certification and indemnification, I believe to be an unacceptable risk."
"I'm a little stunned by what Nancy Manno said," responded trustee Rob Whittemore, who was elected to the board in March as a write-in candidate and who authored a response to Fulton's recommendation letter on behalf of the LJCPA. "We've been (threatened) with being decertified before and we followed our bylaws and were victorious."
Manno's motion failed by a vote of 5-7-1.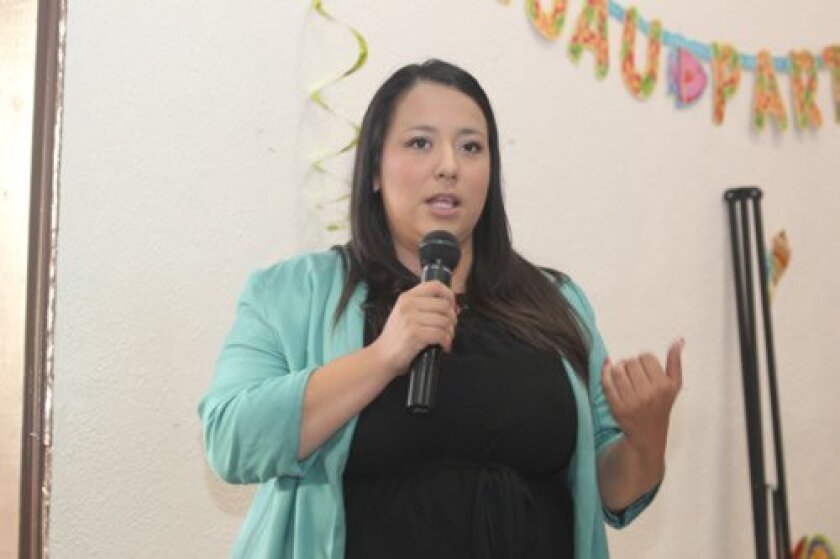 Another write-in candidate in the March election, Peter Ovanessoff, also received more votes than Morton, though withdrew his candidacy — something Morton said smacked of "proxy voting," which is not allowed.
LJCPA secretary Helen Boyden said if the city recognizes Ovanessoff was not elected in March, "I would propose that … neither was Mr. Morton."
"No matter how we resolve this issue," Boyden added, "I would hope the city would take an opportunity to sit down with us and listen to the various arguments that have been made, because I don't think the city has fairly listened to them."
Whittemore argued that the LJCPA followed its bylaws in regard to the March election. "There is no threat whatsoever from decertification — it just won't happen," he said. "In each case and when they make a recommendation to seat Mr. Morton, it's not a ruling … it's barely a recommendation and it's based on false assertions and false notions. It's stunning to me that the city appears not to have read our bylaws. Mr. Fulton is going to be going to another city. I don't believe this letter got his full attention when he signed it. I think staff didn't do its homework."
Henagar conceded that city staff hadn't fully "researched" the points raised in Whittemore's response letter.
Trustee Ray Weiss asked whether the city might be "gracious enough" to consider whether Whittemore's points are "compelling to the city or not." (Henegar said she would convey the request to city management for consideration).
Addressing Henegar, trustee Alex Outwater questioned, "Is the city interested in engaging in a dialogue with the trustees about this issue, or is it more interested in waving a stick around?"
In the end, LJCPA trustees voted 7-5-1 to reject the city's recommendation to seat Morton.
Henegar cautioned, "You serve at-will and you're self-governing, but if the group chooses not to accept the recommendation from Mr. Fulton, then staff will refer (the matter) to city attorneys and they will get involved further."
Also in attendance was Francis Barraza, La Jolla's representative for Mayor Kevin Faulconer. She said the mayor was "monitoring this issue from afar," but added wasn't prepared to comment further at this time.
The LJCPA next voted to reject a subsequent challenge to its July election in which Cindy Greatrex and Mike Costello were the top vote-getters for two open seats. (Morton, who ran again in July, came in third). Greatrex and Costello took the oath of office and were seated following the vote. u
For more LJCPA coverage, pick up a copy of next week's La Jolla Light.
---