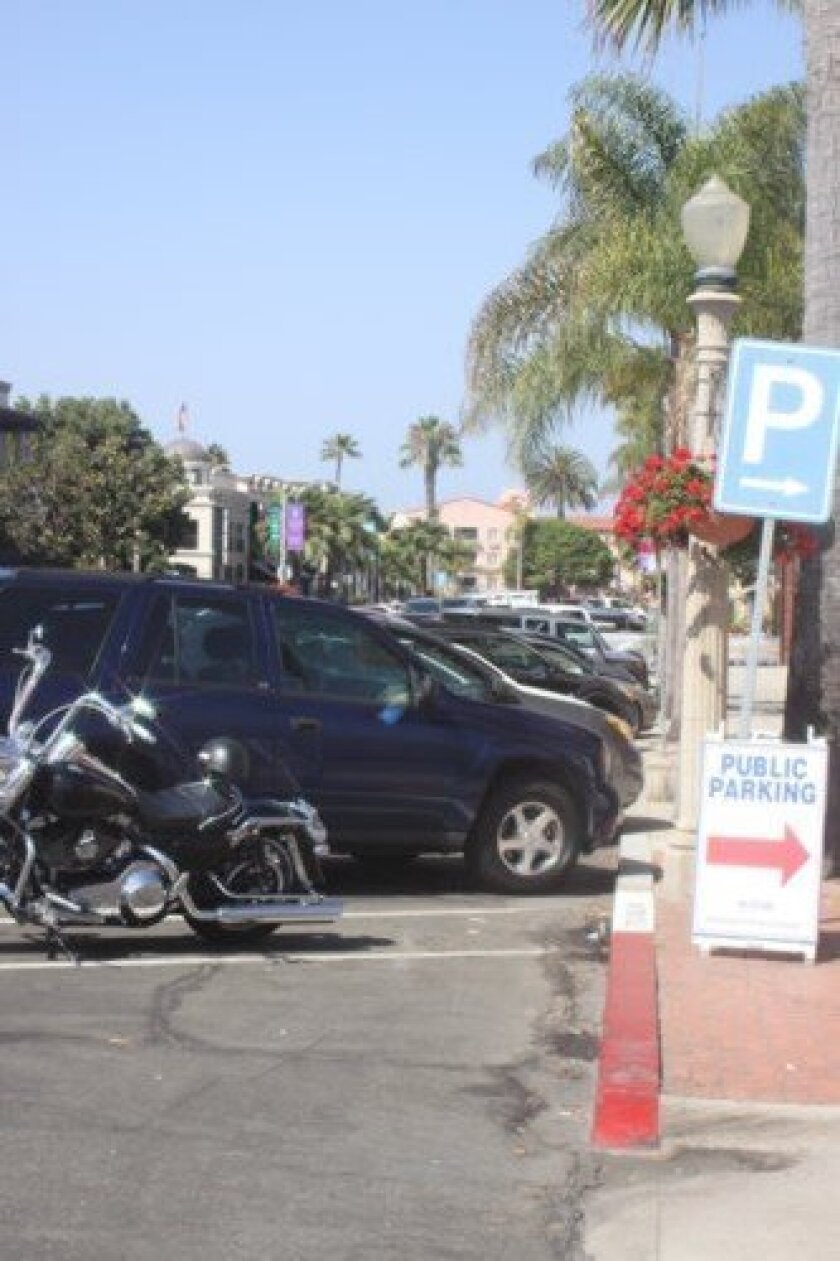 By Ashley Mackin
The La Jolla Coastal Access and Parking board (LJCAP), tasked with implementing the La Jolla Coastal Access Parking Plan, is moving forward with a list of alternatives to the initially approved plan, having deemed it impossible in its entirety.
The La Jolla Coastal Access Parking Plan — outlined in a California Coastal Commission approved memo from 1993 — consists of a) implementing a remote parking reservoir and shuttle system, and b) other short- term and/or long-term parking and traffic circulation relation programs and improvements.
The California Coastal Commission collected developer impact fees and applicable interest to set aside for these projects, which to date, total $276,000.
LJCAP Chair Dan Allen said there were many reasons the original shuttle system and aspects of the remote parking reservoir plan were deemed unfeasible, including the unavailable land for the remote parking reservoir (such as a parking lot not in use by any other organization or area where a parking lot could be built), the high cost to maintain the shuttle, and insufficient number of regular commuters to justify the cost.
Instead of fully rejecting the Coastal Access Parking Plan, the board wanted to present a list of alternatives that, hopefully, meet the Coastal Commission requirements.
"We cannot make the shuttle system work, but we want to see the money used for something else," Allen said.
In drafting the list, the board asked the community to submit suggestions, along with its own. A criterion was established to determine if suggestions would even qualify or be appealing alternatives. The criterion are: it meets "shuttle" requirement (the Coastal Commission defining "shuttle"); it is a self-sustaining, one-time expense; and it can be done with LJCAP funds, or is already funded by other sources. Each of the 12 suggestions in the first draft is labeled with a "yes," "no," "maybe," or "not likely" as to whether it meets each criterion.
Allen said it would be up to the Coastal Commission to determine what is the best-case scenario. For example, whether a one-time expense is preferable to funding from other sources or with LJCAP funds.
A few ideas, such as, "Fund a ferry service from Oceanside/Carlsbad area to La Jolla," did not meet any criterion, so it was excluded from the list.
A first draft was compiled last month to be voted on at the LJCAP meeting on Oct. 1, but due to a lack of quorum, the group could not vote to approve the list. Once the list is approved (ideally at the Nov. 3 meeting), it will be circulated to other community planning groups for feedback, suggested prioritization and approval.
Once it is approved by the La Jolla Community Planning Association, it would then go to the city's legal team, and then to the Coastal Commission for consideration.
The list in its current order is not the prioritized list, but item No. 1 is the closest to the Coastal Commission's original plan. It reads: "Fund the startup (not a demonstration) of a Village shuttle that circulates between parking lots and garages and various destinations in La Jolla — without regard to 'remote parking reservoir.' Could be golf cart-based."
The golf cart idea is board member Nancy Gardner's. She has been on the board for two years, and said this project has been on the to-do list the entire time.
"Something needs to be done to help La Jolla, and at some point we'll get the city's attention to do so. I'm just worried that it's taken so long to get this far.
"We, as members of the board, want to improve access to our community, in and out and within the community. We would like to have some kind of service so that people would not need to take their cars around in the Village."
---