La Jolla's Boy Scout Troop 506 hosts two treks to High Sierras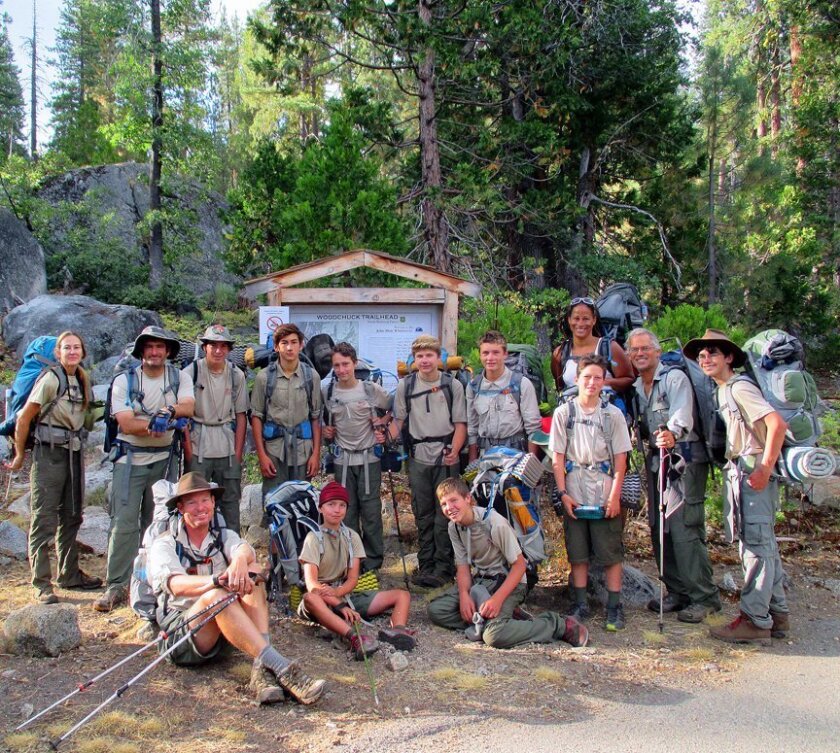 For summer 2014, Boy Scout Troop 506, chartered at La Jolla United Methodist Church, organized two groups of Scouts for backpacking treks in California's Sierra Nevada Mountains. The first group backpacked in July and the second group in early August. The trek groups totaled 13 Scouts and seven adult leaders.
The treks started at Maxson Trailhead near Courtright Reservoir. They returned eight days later near Wishon Reservoir at the Woodchuck Trailhead. They explored the John Muir Wilderness area, summited Red Mountain (11,951 feet) and enjoyed fishing in the many small lakes in the region.
Troop 506 is an active, high-adventure Boy Scouts of America troop for young men ages 11-18. Venture Crew 506, is a co-educational high adventure BSA program for young adults ages 14-21 years.
For details, visit LaJollaTroop506.com or e-mail Scoutmaster Jacques Naviaux at jacquesnaviaux@yahoo.com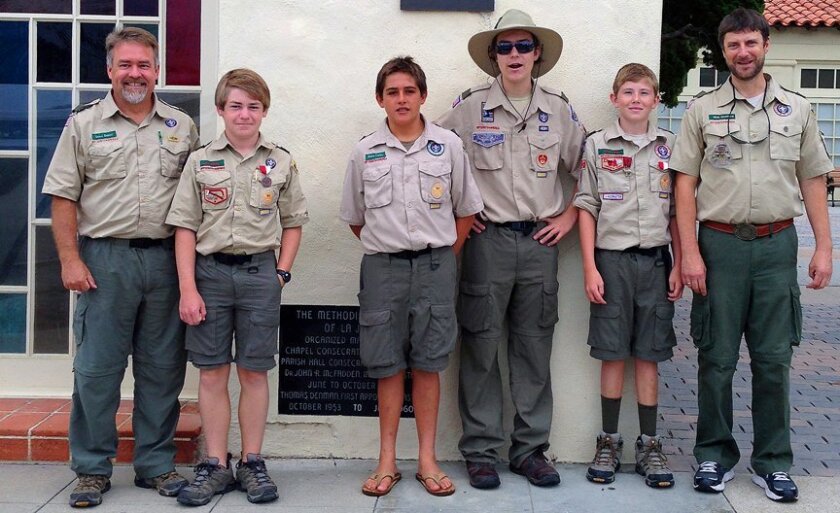 ---