La Jolla bike path is not part of open space dedication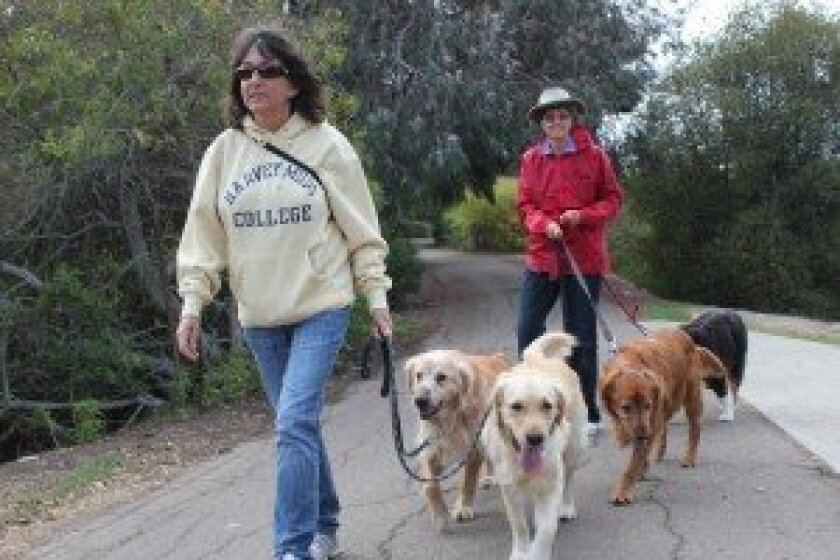 The San Diego City Council voted to dedicate nearly 6,600 city-owned acres as open space during its Nov. 27 meeting. The mass dedication, however, did not include lands comprising the Fay Avenue Bike Path, as some La Jollans hoped.
The scenic bike path — stretching from Nautilus Street south to Turquoise Street in Pacific Beach — is currently "designated" as open space, meaning a majority city council vote could change its use, potentially making it available for sale to a private developer.
"Dedicating" the land would provide an additional layer of protection by requiring a two-thirds majority public vote to transfer the land for an alternate use.
District 1 City Councilwoman Sherri Lightner expressed support for dedicating the Fay Avenue Bike Path by adding it to the list of parcels to be considered for dedication at a Land Use and Housing Committee meeting in October. However, the city attorney's office said that land can not be dedicated without a parcel number or a "legal description" — neither of which the Fay Avenue Bike Path currently has.
A representative from Lightner's office said the councilwoman would work to obtain a parcel number and ensure its dedication in the future. Lightner has also established measures that will aid the dedication of additional lands, including an annual review of open space.
"Going forward, we are putting together a five-year plan to dedicate even more open space, such as the Fay Avenue Bike Path," Lightner said, in a statement.
An additional roadblock to dedicating the Fay Avenue Bike Path is that it was acquired in the 1960s for a planned extension of Fay Avenue south through Bird Rock — a plan the city has since rejected.
The bike path would first require a street vacation — a process that could take years and includes consideration of encroachments by adjacent property owners.
One portion of the path traverses through land that is owned by La Jolla United Methodist Church.
Correction
A story appearing in the Nov. 15 edition of
La Jolla Light
said a playground that is part of the La Jolla United Methodist Church (6063 La Jolla Blvd.) and adjacent to the bike path encroaches on the city-owned path. In fact, the portion of the path adjacent the church is owned by La Jolla United Methodist Church.
---