La Jolla author updates iconic self-help bestseller, helps others persevere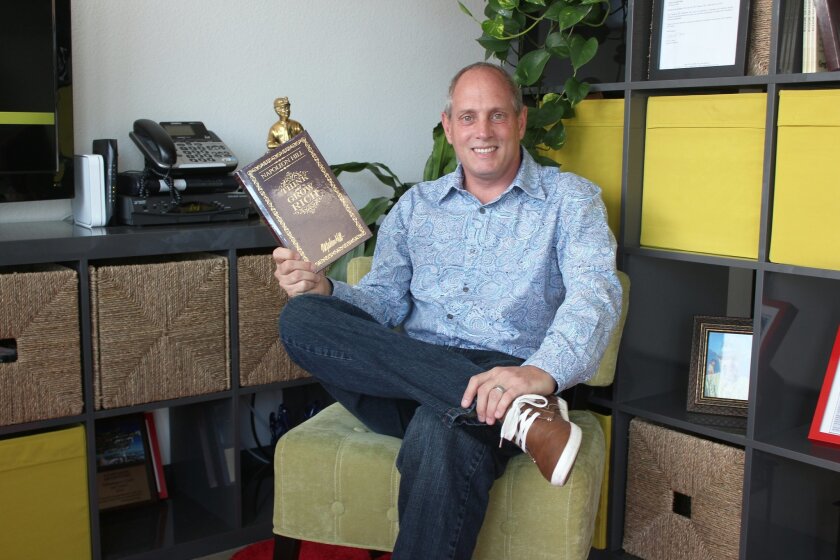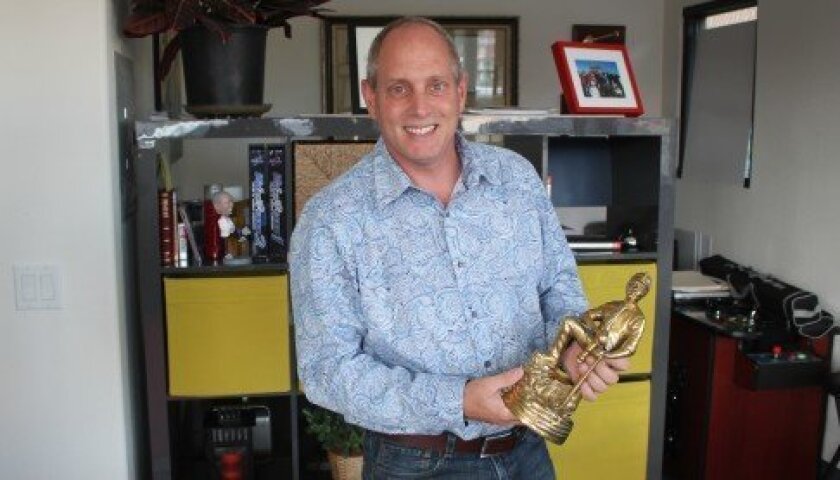 By Pat Sherman
In 1908, the richest man in the world, steel magnate Andrew Carnegie, tapped an unknown writer named Napoleon Hill to interview the wealthiest and most influential men in the world — people such as department store founders James Cash (J.C.) Penney and F.W. Woolworth; Thomas Alva Edison, George Eastman and President Theodore Roosevelt.
The resulting book became one of the top-20 bestselling books in history,"Think and Grow Rich."
A hundred years later, the Napoleon Hill Foundation tasked La Jolla author Greg S. Reid with interviewing some of today's top wealth-producers and innovators for an update of the book. The result, "Think and Grow Rich: Stickability (the Power of Perseverance)" includes interviews with everyone from Frank Shankwitz, the founder of the Make-A-Wish Foundation, to Apple co-founder Steve Wozniak and inventor Martin Cooper.
"People couldn't relate to J.C. Penney and Woolworth and those people of the past, so I went to modern day, iconic figures, interviewing them to find out what they did to persevere," said Reid, a former advertising executive who grew up in Del Mar.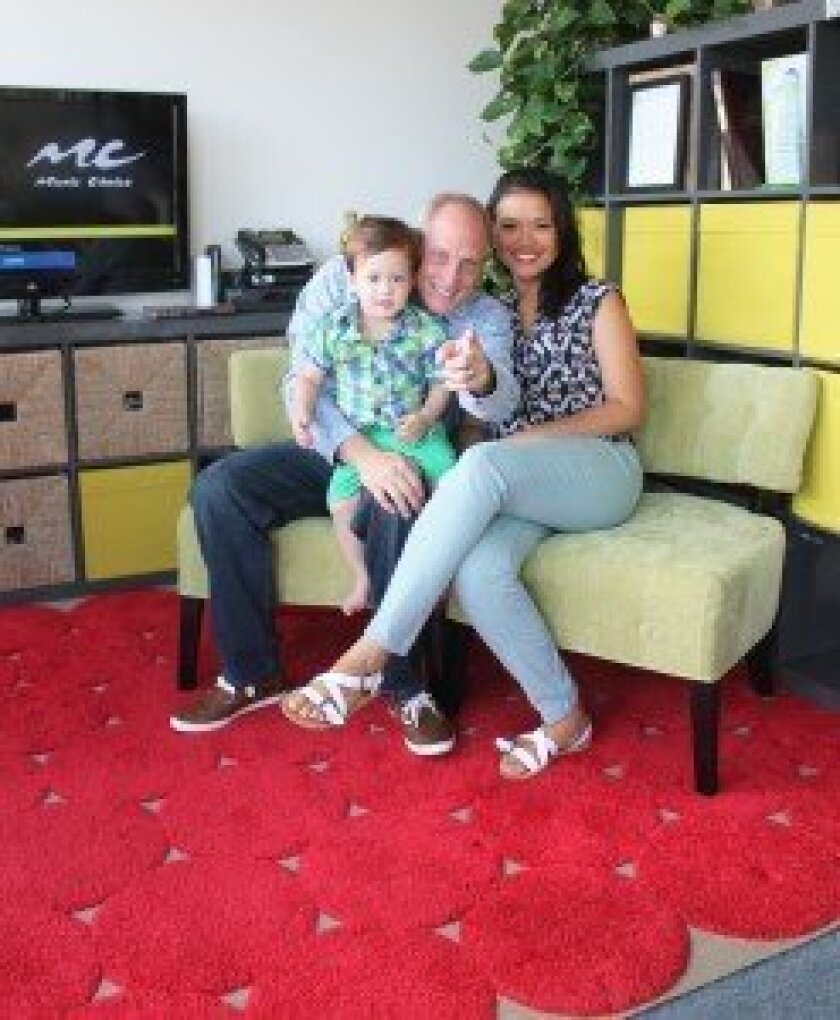 "I was watching '60 Minutes,' and I saw Marty Cooper and I said, 'I've got to interview that guy because he invented the cellular phone.' Two days later I'm in his office picking his brain and he gave me some of the greatest words of wisdom I've ever heard.
"One of the things that Marty said is that stickability has to be parallel with another word: flexibility. He says if you're not willing to adapt and adjust, you'll end up being stuck. … Right now what you think might be saving you is leading to your demise. The whole idea of stickablity is having the flexibility to sometimes let go, so you can live to fight another day."
Also interviewed in the book is WordPress founder Matt Mullenweg; Anouseh Ansari, the first female private space explorer; three-time Olympic Gold medalist Leah O'Brien-Amico; Ron Klein, inventor of magnetic strip credit card technology; and film producer Gary Goldstein ("Pretty Woman," "Mothman Prophecies").
"Imagine pitching a romantic love story about a prostitute to Disney?" Reid said of the 1990 Julia Roberts/Richard Gere hit, "Pretty Woman." "(Goldstein) says that movies die a thousand deaths before they ever breathe life into them, and he talked about the challenges he went through on his journey, and about having stickablity when he believed in a script, and not letting other people talk him out of it."
While Reid said Hill's original version of "Think and Grow Rich" focused more on personal achievement and wealth-building, his update "is about not quitting and giving up on your dream before the miracle arrives.
"Most people have a great idea … (but they) quit during the challenge. I wanted to interview people to find out why they didn't give up on their dream when other people said they were crazy — and more importantly, they didn't talk themselves out of their goal."
Reid said one of the most common ways in which his interview subjects said they made it through challenging times was to commit themselves to a cause or ideal greater than themselves.
"If we just do it for our own success … it's easy to quit when the going gets tough," he said. "When you're committed to something, rather than just being interested in it, that's where the miracle happens."
Reid will hold a seminar
outlining the principles of stickability, 8:30 a.m. to 6 p.m. Oct. 21-22 at the San Diego Marriott La Jolla, 4240 La Jolla Village Drive. The cost is $199 and includes admittance to the premiere of the movie, "Stickablity," Oct. 21 at ArcLight Cinemas in the UTC Westfield Mall. For tickets or more information, e-mail GM@bookgreg.com or visit
stick-ability.com
---