La Jolla author proposes 10 sure steps for writing a memoir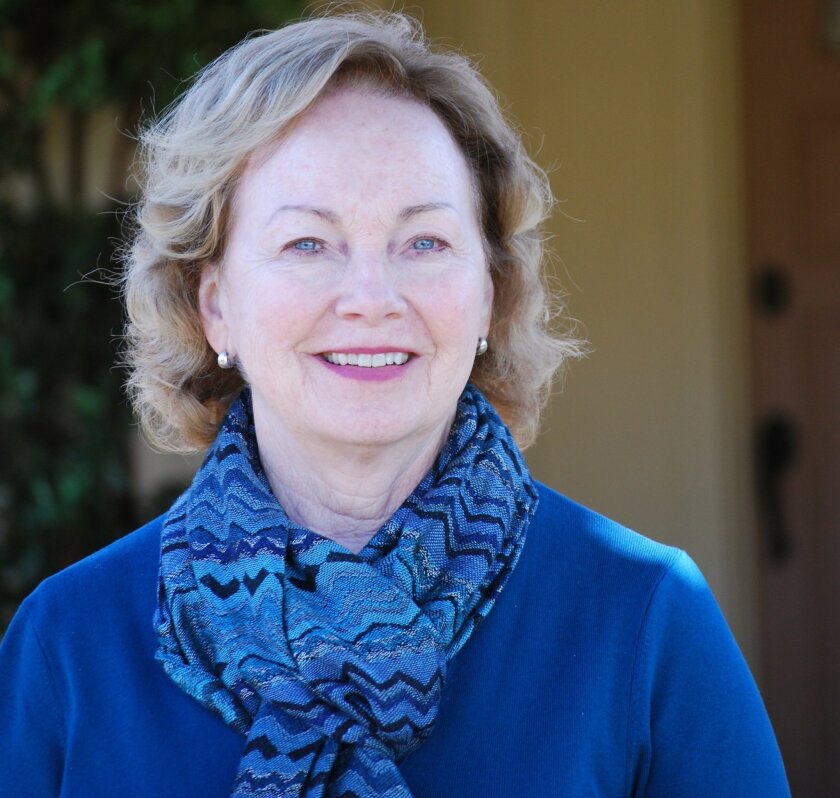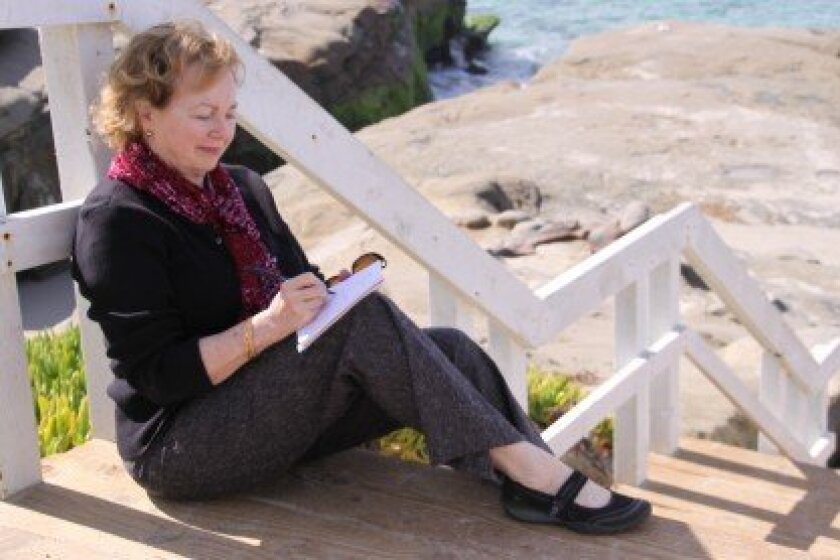 By Linda Hutchison
If you've ever thought of writing your life story, but don't know where to start or if anyone would want to read it, then local author and teacher Kay Sanger has written the perfect book for you. It is called "Write Your Memoir in 10 Steps: From First Ideas to Finished Book."

After teaching memoir-writing groups for 10 years, Sanger said she decided to pull her many ideas together.
"I had many students ask me to write things down, to be more explicit," she said. "My book is really practical, a hands-on approach. When people pick it up, they think, 'yes, I can do this.' "
Sanger's book helps would-be memoirists determine why they want to write, what they want to write about, how to deepen their stories, then revise and publish. The 10 steps are backed up with exercises, examples and encouragement.
"Writing a memoir helps both the writer and the reader," Sanger explained. It helps the writer to recover memories and then to reflect on them, put them in perspective. "You can find out a lot about yourself by writing a narrative, more so than just thinking," she said.
And it helps the reader by offering inspiration and a connection with the past.
"Many people don't think others would be interested in their stories, but to them I say, wouldn't you just love to have a memoir written by your grandmother? What was life like then? What family stories could she have told that would shed light on your parents' personalities and your ingrained values?
"By writing a memoir, we can leave something behind for our children, grandchildren, even our community and business colleagues."
Sanger is more than well-qualified to help others uncover their memories and find their voices. Her illustrious career spans 40 years and includes teaching deaf children to speak, writing travel articles and guidebooks, setting up museum exhibits and uncovering artifacts as an archeologist.
She has written seven books, including "Easter Island: The Essential Guide," "Southern California for Kids," and "Discovering Prehistoric Rock Art."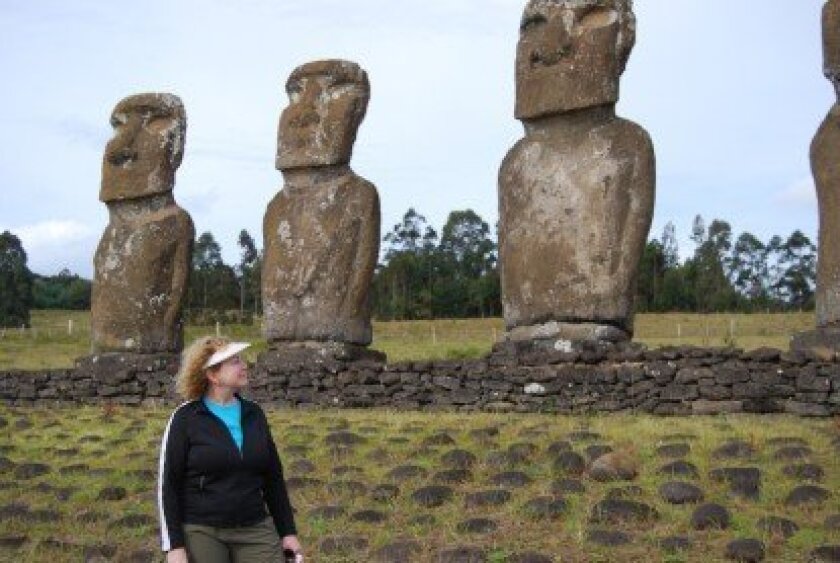 Inspired early by Helen Keller's memoirs, Sanger earned a bachelor's degree in speech/communications from Purdue University, then a master's degree in education from USC before teaching deaf children in Los Angeles, Sydney, Australia and London.
While living in Sydney, her husband, journalist Tom Sanger, encouraged her to write about her experiences and so began a 30-year freelance travel-writing career.
Her love of other cultures was further fueled by a three-and-a-half-months trip she and her husband took by bus from Kathmandu, Nepal, to London in the early 1970s. The Overland Route followed the steps of Alexander the Great and stopped in several countries, including India, Iran, Afghanistan, Turkey and Greece before the Sangers bought a car in Germany and headed to London. After a brief stint in London, Sanger and her husband returned to Los Angeles and had a daughter and a son.
Fascinated by all the cultures she'd seen and written about, she returned to college, earning a master's degree in anthropology/archeology at UCLA. She participated in several archeological projects on Easter Island and in Costa Rica, Mexico and Central California. She also worked for two major museums in Los Angeles — the UCLA Fowler Museum and the J. Paul Getty Trust — running educational workshops and writing public relations and marketing materials.
In 1997, Sanger and her husband moved to La Jolla, where she has continued to write and teach others how to write.
In addition to "The World I Live In" by Helen Keller, Sanger says her favorite memoirs are "The Road from Coorain" by Jill Ker Conway, and "Wild: From Lost to Found in the Pacific Crest Trail" by Cheryl Strayad. The latter inspired her to complete several long-distance hikes, including a recent 70-mile walk on England's Cotswold Way to celebrate her 70th birthday.
As for writing her own memoir, Sanger has two in mind: one about her career, and another about the trip she took 40 years ago from Kathmandu to Europe, where she especially enjoyed the people and sights in Afghanistan. "I took plenty of notes, but at the time, no one wanted to know about those areas, they were too remote to sell," she said.
---