La Jolla Art and Wine Festival returns for fifth year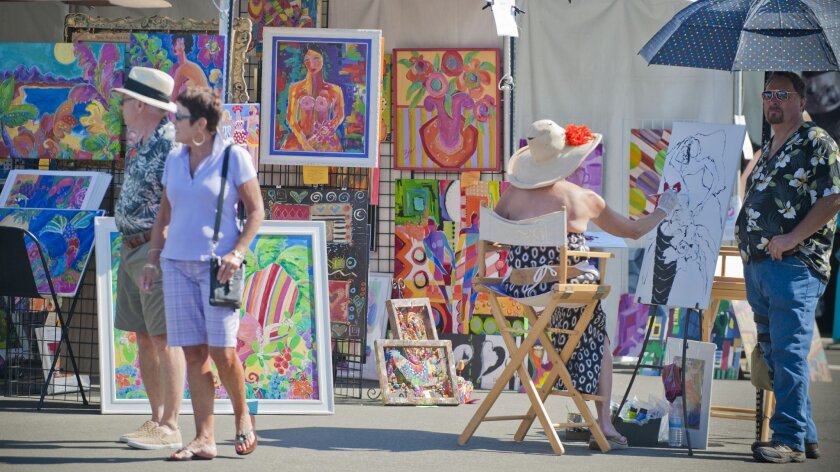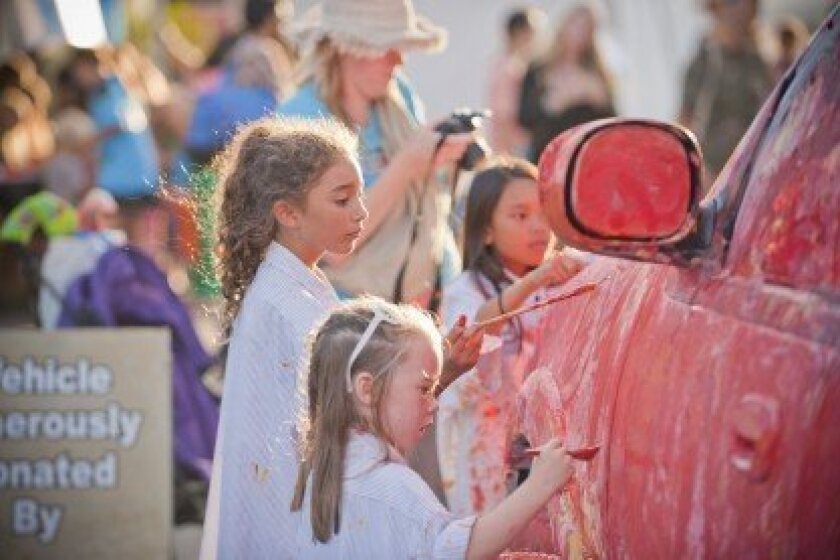 If you go
■ What:
La Jolla Art & Wine Festival (benefitting La Jolla public schools)
■ When:
10 a.m. to 7 p.m. Oct. 12 and 10 a.m. to 6 p.m. Oct. 13
■ Where:
Girard Avenue between Prospect and Kline streets
■ Cost:
Free (suggested $5 donation)
■ Info:
ljawf.org
By Pat Sherman
Nearly 170 juried artists will converge on the Village of La Jolla next weekend for the fifth annual La Jolla Art & Wine Festival (LJAWF), which to date has raised more than $220,000 for La Jolla public schools.
"We are sold out and had to turn away 250 artists," LJAWF founder Sherry Ahern said of this year's event, Saturday and Sunday Oct. 12 and 13 on Girard Avenue between Kline and Prospect streets. "We have a reputation as one of the most prestigious art and wine festivals on the West Coast, and are rated among the top five in the state of California in the art magazines."
The event is free, though guests who give a suggested donation of $5 or more receive a keepsake tote bag.
Ahearn said she is expecting more than 30,000 attendees this year. "There's truly something here for everybody in the family," she said. "This is going to be pure fun."
"It's fine art," she added, "but there is something for every pocketbook."
The festival will include gourmet food vendors, roving cirque-style performances, two silent auction tents and a family art center where children can show their artistic sides by painting a car.
A larger, enhanced wine and beer garden accommodating up to 750 people will feature wines from around the world, with an emphasis this year on the boutique wineries of Baja's Valle De Guadalupe region.
Local brewers, from Ballast Point to Belching Beaver, will sample their finest craft beers. Wine and beer tastings are $3 each or seven for $20.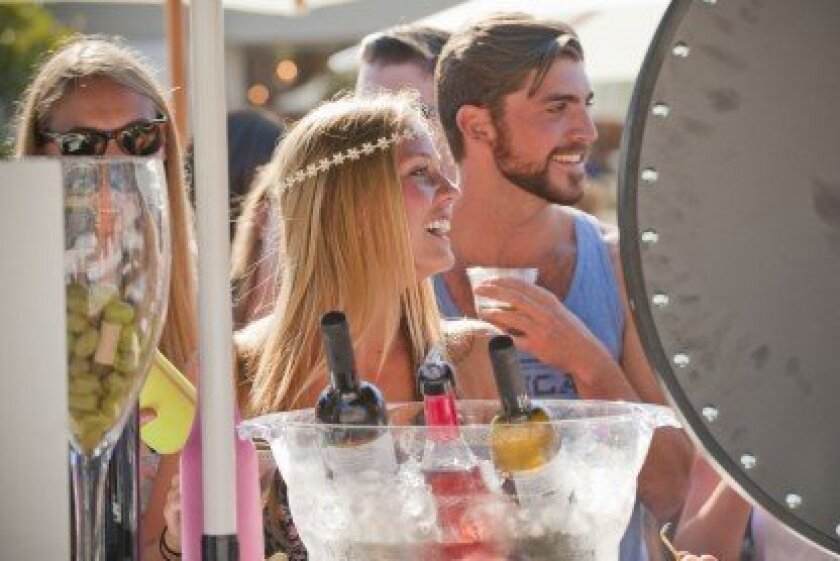 "They really want to educate you and they want you to be extremely comfortable," Ahern said, noting that the Baja wine tastings will be held in a makeshift lounge.
A restaurant row on both sides of Silverado Street will include food from local restaurants, such as gourmet Mexican street food, individual pies and crepes.
Students of Jean-Luc Martin, founder of San Diego Circus Center, will provide acrobatic, cirque-style entertainment, while La Jolla's Ooh La La Dance Academy will present salsa and other dance performances, and students of former "Stomp" choreographer Chris Rubio will perform percussive dance.
"The art is amazing and the selection is better than we've ever had, but the entertainment this year is equally amazing," Ahern enthused.
Last year's event broke fundraising records, netting $26,000 for each of the beneficiary schools, including La Jolla, Bird Rock and Torrey Pines elementary, as well as Muirlands Middle School (which was added as a beneficiary last year).
The event helps pay for art, music, technology and physical education at the schools.
Ahern said elementary schools in high-performing areas such as La Jolla, where parent participation is also higher, typically get short shrift in terms of school district funding.
"We're the first event to bring all the schools together," she said. "This is why we're so successful — because we're all one big, giant team."
Ahern said her goal is to be able to pay for a fulltime art teacher at each of the four schools.
"I believe arts and culture is as important as all subjects to our children," said Ahern, whose own children attended La Jolla public schools. "Music and art and theatre and culture are what makes a well-rounded, well-molded person. Children have to be exposed to the arts."
Parking for the event is free at the Bank of America lot at Girard Avenue and Kline Street There will be shuttles running every 20 minutes to and from lots at La Jolla High and Muirlands Middle schools. Vallet parking is available at Girard Avenue and Kline Street for $10.
---