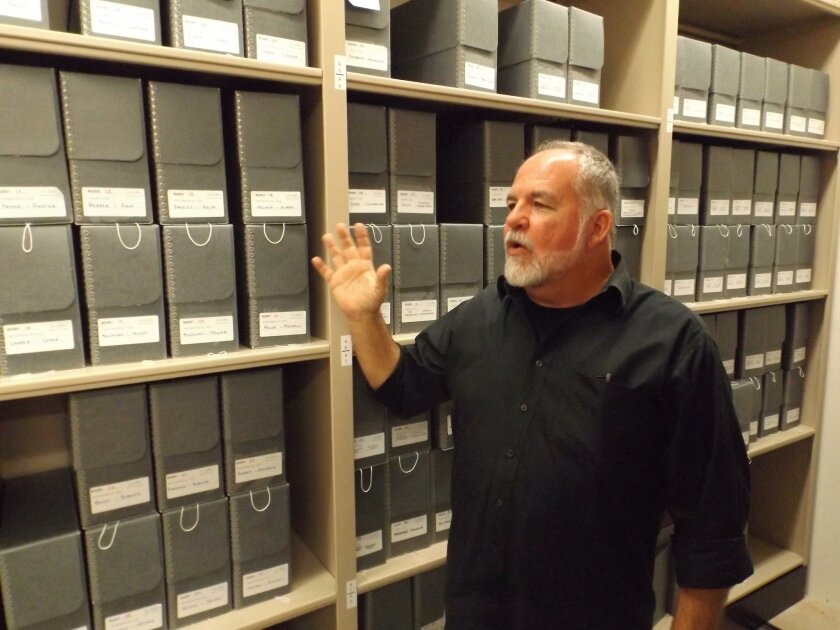 We can only imagine the astonishment of a mortuary assistant in the 1920s when he unveiled the body of a well-respected male doctor in La Jolla to find out that he was, in fact, a woman.
Scientists and community leaders wrote profusely about the scandal. One of those essays was discovered by the man who maintains the landmark documents of La Jolla — Michael Mishler, archivist and curator at the La Jolla Historical Society.
"They described Dr. Perkins as a small, slight man who was very polite, and then some people said he was kind of mousy, but later they understood why," Mishler said.
Mishler has spent the past 10 years digging through the historical events that shaped La Jolla. Sometimes he finds himself reading the funnies from the 1920s, trying to figure out why they are funny. He said his biggest pride and joy is the La Jolla Archive, which he had the honor of setting up and organizing himself. "Something that not many archivists get to do," he pointed out.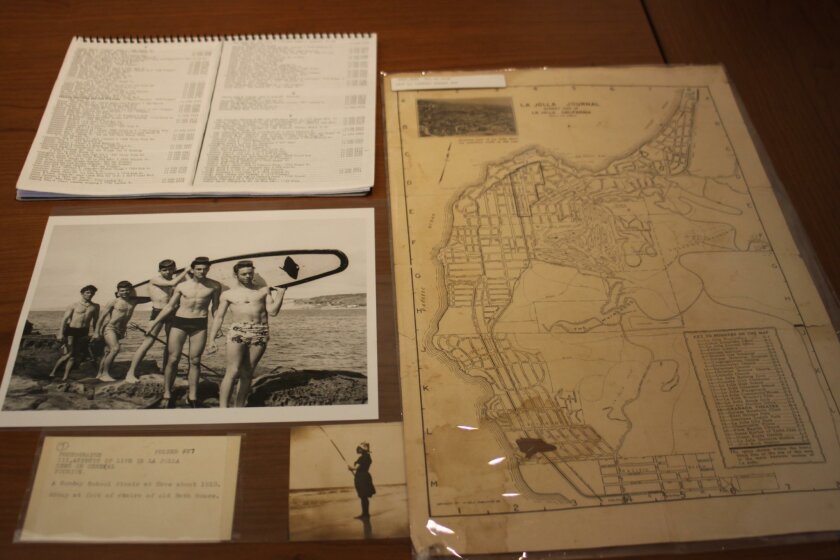 Mishler said he became an archivist because his television broke. He used to work at a local TV station until his broadcasting unit stopped working. Mishler never got to buy a new one, so he started taking history classes at San Diego Mesa College, which eventually led him in 2006 to his current career.
"The whole time I was working on my history degree, I was thinking, 'I want to work on an archive,' " Mishler explained.
On any regular day at the La Jolla Historical Society, Mishler determines which parts of the collection need attention and guides the volunteers through the process of describing the files. When the files are cataloged and completed, the team makes the files available to the public.
"Going through files sounds boring, but it's not, because you find things. You have to be curious. The librarian part of me wants to help people find that stuff, so for me that's the exciting part," he said. "The value of history is that, especially if you look at it in a small place like this, you can extract from that and see bigger trends. For me, every little thing leads to a bigger story, and that's what I think is important."
His job has made Mishler tear down some of the prejudices that he, as a San Diegan, had about La Jolla. "To find out that there was this other history of La Jolla that nobody had collected was fascinating," he said.
For instance, Mishler got the opportunity to help put together the story of African Americans in town. He interviewed an African American woman who grew up in the community. "She said that in the early-to-mid 1900s, she couldn't shop at the stores (in La Jolla), she would have to go downtown around Market Street where the black community had to shop," Mishler said.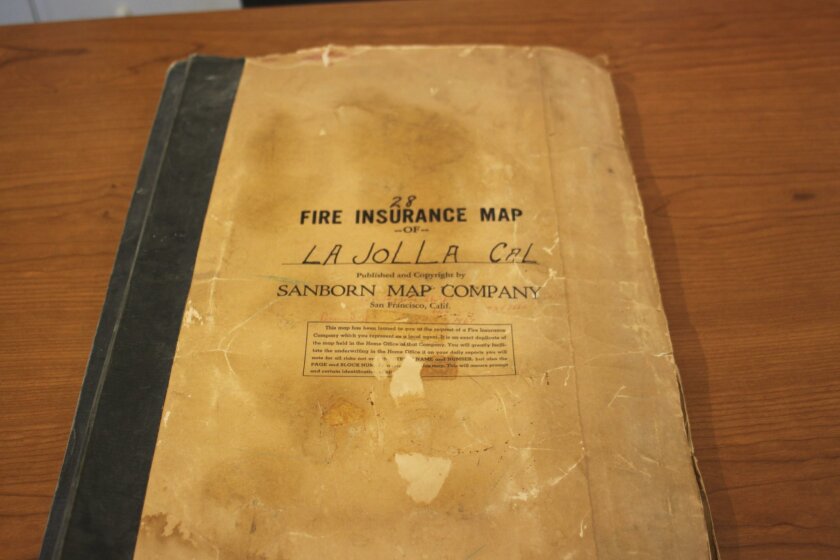 One of his treasures within the La Jolla Archive is the file on The Snail Infestation of 1923. In this collection, pictures of snails over leaves and other very important documents can be found.
"Somebody thought that it was important to collect that information and to me it seems kind of funny, but I believe than in 1923, when people did a lot of farming here, the snail infestation was horrible," Mishler said.
The La Jolla Archive includes about 70,000 newspaper clippings, letters, reports, manuscripts and other documents. The newspaper collection includes La Jolla Light and La Jolla Journal issues that date back to 1913.
"We have a giant photo collection, too, that we are trying to go through," Mishler said. "It has pictures from La Jolla Cove back in 1923; people in old swimming suits, the bath houses ..."
In his insatiable research of the La Jolla Archive, Mishler said he always keeps in the back of his mind, the musical theater classes that actor Michael Crawford (who was in the first cast of Broadway's "The Phantom of the Opera") allegedly taught in La Jolla.
"A woman told me she was convinced that Crawford had taught a class locally, but she couldn't remember exactly, the dates," Mishler said. "She had taken the class and she wanted me to find the news article on that. I haven't found it yet."
••• ABOUT LA JOLLA ARCHIVE:
• The archive is available 10 a.m. to 4 p.m. Monday-Friday at 7846 Eads Ave., La Jolla.
• Archive staff will bring up materials for researchers or people interested in a particular file.
• "Because we have a small team, it's best to phone or e-mail a day or two in advance, so we can arrange a time and date for researchers," archivist Michael Mishler said.
• To donate photos, letters, documents and other material that relates the history of La Jolla to the archives, send an e-mail to mmishler@lajollahistory.org
• Phone: (858) 495-5335
• Website: lajollahistory.org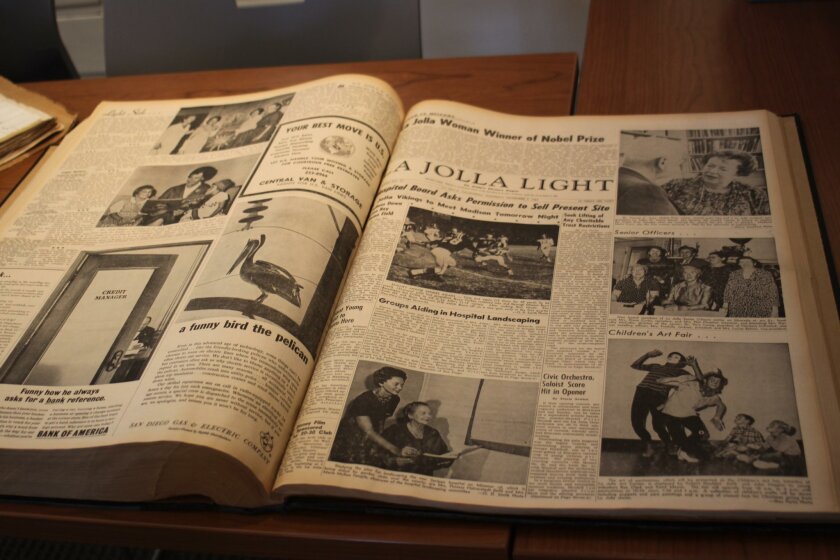 ---