La Jolla Allergy & Immunology Institute celebrates fifth anniversary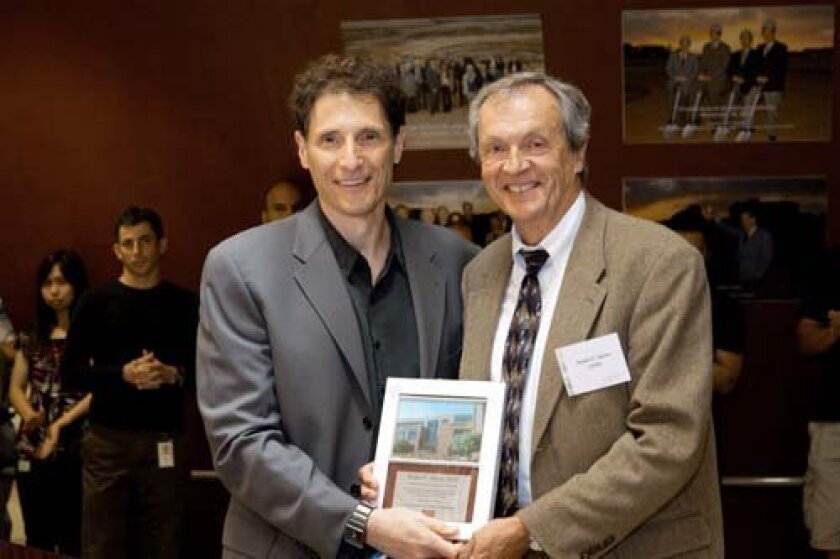 Press Release
Five years after opening its research facility in UCSD's then-new Science Research Park, leaders from the La Jolla Institute for Allergy & Immunology, Kyowa Hakko Kirin California, Inc. (KKC) and UCSD gathered recently to celebrate five years of growth and new collaborations in the ongoing battle against disease.
"Our move to UC San Diego's Science Research Park in 2006 was a milestone on many fronts," said Mitchell Kronenberg, Ph.D., president and chief scientific officer of the La Jolla Institute, a nonprofit biomedical research institute and world leader in immunology. "Our larger, world-class facility has given us the space and enhanced scientific design to significantly expand our research activities, while our university proximity has facilitated important joint scientific projects that hold great promise for improving human health."
UCSD Chancellor Marye Anne Fox said the partnership "has been extremely important. It has encouraged research collaborations and given UC San Diego graduate students and post-doctoral scholars exposure to cutting-edge research topics and scientific techniques in the La Jolla Institute's laboratories."
Significantly larger than their previous building, the facility has allowed the Institute to add five faculty members and their labs, new high-tech scientific equipment and, most recently, to construct a new RNA interference (RNAi) Screening Center for genomics research that will open in August. The NIH-funded Center will be one of the few dedicated RNAi facilities nationwide and will be shared with UCSD and other local research Institutes.
LJIAI also recently announced that Hilde Cheroutre, Ph.D., an award-winning scientist internationally recognized for her research on the immune system of the intestine and diseases of the gastrointestinal tract, has been promoted to lead the Division of Developmental Immunology.
Developmental Immunology is one of six research divisions at the La Jolla institute, and was previously led by Kronenberg, who has stepped down as division head to devote more time to his duties as Institute president and chief scientific officer.
---