Kudos to La Jolla's Chedi Thai Bistro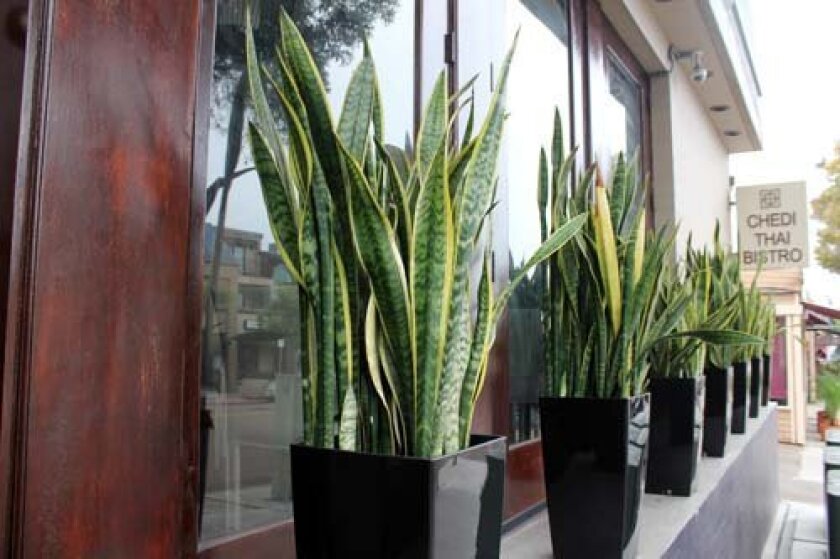 Chedi Thai Bistro in La Jolla's downtown Village gets a pat on the back for adding to the streetscape with the Sansevieria snake plants that line the front and side ledges of the restaurant at 737 Pearl St., Suite 110.
The genus includes 70 species of flowering plants, everything from succulent desert plants to tropical plants. Owned by Thawee 'Tom" Techathamnukool and his wife, executive chef Sutharin Pia Kampuntip, the restaurant features traditional Thai Buddhist décor.
---