'Kind to Nine' fundraiser falls short of hopes, La Jolla fire station plans curtailed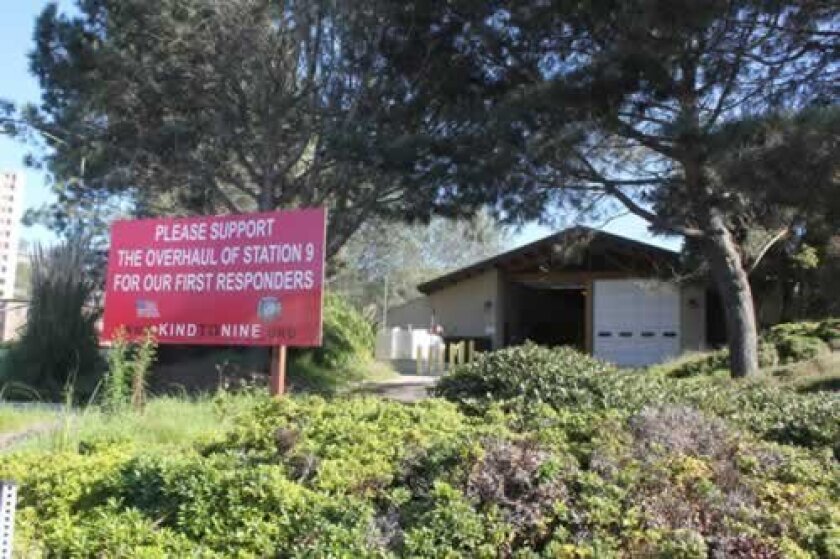 By Ashley Mackin
Hopes for an interior renovation of La Jolla Fire Station 9 have been squashed due to a shortage of funds from the 2010-2011 "Give in Kind to Nine" community initiative.
Scrapping its plans for a remodel of the firefighters' living quarters at 7870 Ardath Lane, San Diego Fire and Rescue directors now foresee making only minor improvements to the station.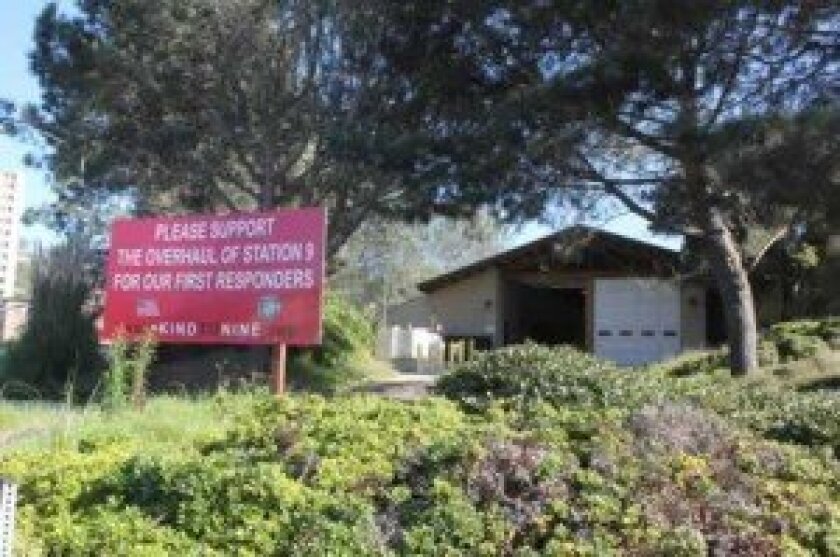 La Jollan Sally Ricchiuti and her family spearheaded the Kind to Nine fundraisers with the goal of collecting $400,000.
Spokesperson Wendy Robinson of The San Diego Fire and Rescue Foundation (SDFRF), which processes donations and distributes them as intended, said the raised funds have come in gradually since 2010, and that it received a total of $82,000 from Kind to Nine as of Dec. 7, 2012.
Ricchiuti began fundraising efforts for Fire Station 9 in 2007 after seeing the many structural improvements needed. In a press release issued in August 2011, Ricchiuti said, "They deserve a home-away-from-home that is as secure and respectable as they themselves are expected and required to be."
Marengo Morton Architects donated architectural blueprints for the renovation in 2010. At that time, the plan was for "a complete renovation of the interior," said Debora Marengo. This included a new sleeping area, kitchen, living room and office space. Marengo said the project is on hold until enough money is raised to proceed, but she doesn't know what the total cost would be.
Fire Station 9 has been operational since 1979. In 2011, it reported more than 1,300 incident runs with a stated average response time of six minutes.
There have not been any fundraisers for Kind to Nine since September 2011. SDFRF said it was informed by Greg Ricchiutti that no further events have been planned, although the Kind to Nine website is still up at
www.kindtonine.org/
where donations can be made through PayPal. Signs directing viewers to the Kind to Nine website that were formerly posted in front of Station 9 have been taken down.
Robinson said the fire department will proceed with the funds received to remodel Station 9.
"The fundraising events did not raise as much as hoped and it became clear that the project would need to be downsized," she said. "We're very grateful for everything the Ricchiuti family has done on behalf of our firefighters."
SDFR discussed the downsized plan at a meeting on Dec. 4. SDFR spokesperson Maurice Luque said no final decisions were reached.
"One of the highest priorities is changing the dormitory layout to rooms instead of the way it is now with curtains dividing sleeping areas," Luque said. "This would especially be appreciated by the crews, which now comprise both men and women, as opposed to years ago (when) there were only men."
To donate to the SDFRF directly, visit sdfirerescue.org
---