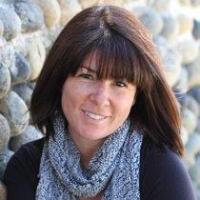 Kelly Stewart
Latest from this Author
NATURAL LA JOLLA: Last week, I spotted a little furry creature poking out of its burrow in the middle of a manicured lawn — it was a pocket gopher!

NATURAL LA JOLLA: Birding could not be better than at La Jolla Cove right now.

NATURAL LA JOLLA: It was an exceptionally warm fall here in La Jolla, with record high temperatures being observed day after day.

NATURAL LA JOLLA: Our beautiful fall sunsets full of red and orange tones are in full bloom; the sun is still warm during the day, but there's a cool breeze and chilly nights.

NATURAL LA JOLLA: It's the beginning of fall here in San Diego, but our temperatures are still lovely and warm.

NATURAL LA JOLLA: Summer is slowly drawing to an end as many kids are already heading back to school.

NATURAL LA JOLLA: The black oystercatcher (Haematopus bachmani) is a conspicuous shorebird that may be found along the west coast from Alaska down to Baja California.

NATURAL LA JOLLA: Associated with tropical climates and swaying palm trees, the frangipani (Plumeria rubra) is a beautiful flowering tree that can be found here in La Jolla in a more shrubby version of itself.

NATURAL LA JOLLA: The Risso's dolphin (Grampus griseus) is a species that is fairly commonly seen off La Jolla, and they are widely distributed throughout the world's oceans.

NATURAL LA JOLLA: The best way to see La Jolla is to travel on foot.

NATURAL LA JOLLA: The snowy egret, Egretta thula, is a small and delicate shorebird with beautiful plumage.

NATURAL LA JOLLA: Spending an afternoon in La Jolla at the seaside just watching for wildlife can give you some calm after a hectic holiday season.