Kayaking offers unique view of La Jolla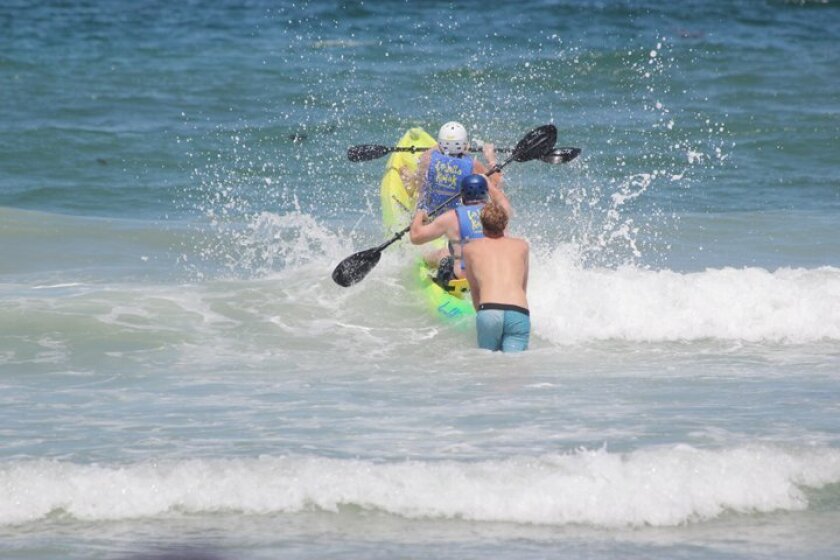 By Phil Dailey
phildailey@lajollalight.com
You have not seen La Jolla until you've see it from a kayak.
That's one reason why it's fast becoming one of the top five things to do in San Diego.
It was nearly two decades ago when Michael Luscomb had a big idea to start up a service that would allow locals and tourist alike to see La Jolla in a whole new light.
Fast-forward to 2011 and Luscomb, the president of La Jolla Kayak (located two blocks from La Jolla Shores Beach) is pretty happy that he was the first person to offer kayaking at La Jolla Shores. There are now six kayaking services in town and for Luscomb, his operation has expanded from six kayaks in 1995 to more than 140 today.
"I didn't see anything at first. I'm a surfer by trade and grew up at WindanSea Beach," Luscomb said.
Originally, Luscomb was interested in starting up a tour with rafts to explore the Cove and all the caves, but "it just didn't pan out because of all the expenses and there's no dock down here," he said.
From there he had the idea from a friend in Costa Rica who had told him about kayaks.
"I really wanted to kinda see if there was a niche for it, and there was," he said. "Nobody believed in my idea."
Taking a tour out into the Pacific is more than sigh-seeing.
"I try to offer as much history as I can of the area and the sea life so they get the big picture of what's offered in this area," said guide Erik Sullivan, who is also a teacher at Hoover High and guides in the summer to stay busy and meet new people.
On any given day, it's not hard to find locals and visitors out on the water checking out the Seven Caves, La Jolla's Underwater Park and the seals, Garibaldi, leopard sharks and dolphins that swim below.
"It was a blast," JohnJay Van Es said. "(Sullivan) knew so much about the cove and history of La Jolla, and I grew up here, too, but I didn't know any of that."
Van Es was with his wife and three children.
For Luscomb, his little idea now gets 25,000 people annually in the water just from his store alone.
"For even long-time La Jollans, if they have never been, they will likely get some history on the cove and education on what's beneath them," he said.
---