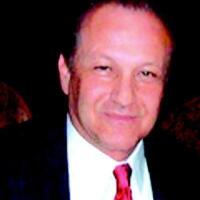 Kamran Zafar Ph.D.
Latest from this Author
This time of year is meant to be joyous for many people, but unfortunately, the holidays can bring on more stress and emotional turmoil than tidings of comfort and joy.

The Thanksgiving holiday begins a month of celebrations that involve the spreading of joy and gratitude.

In my previous column, I wrote about the connection between stress and substance addiction.

Drug addiction centers will often cite the many reports of people who suffer from substance addiction, whether it be drug addiction, alcohol addiction, or prescription medication addiction, who started using a substance to self-medicate for depression or another disorder.

Substance abuse recovery treatment is a long process that puts strain on the patient's body as well as the mind.

A staggering statistic: about 120,000 people die of addiction every year—in just the United States.