Rocket Woman: La Jolla High alumna to be honored for work as engineer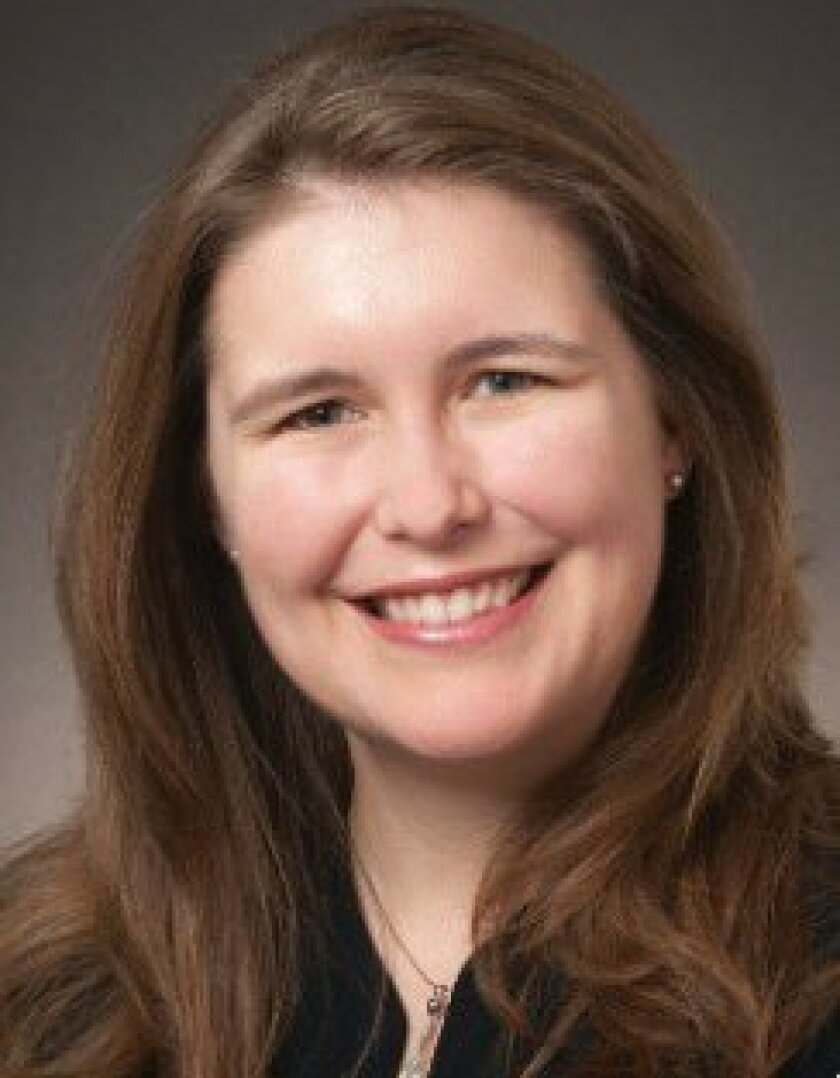 The Society of Women Engineers (SWE) is honoring a former La Jollan whose passion for science blossomed as a student at Muirlands Middle and La Jolla High schools.
Jessica Teachworth (nee McDonald), who graduated from La Jolla High in 1999, will receive the SWE's Distinguished New Engineer award Friday, Oct. 24, at the Los Angeles Convention Center.
Teachworth, who went on to earn a bachelor's degree in mechanical engineering from the University of California Berkeley, and master's degrees in systems engineering and in business administration from San Jose State University, is being recognized for "technical and programmatic excellence in her profession, for being a role model, and for mentoring SWE's future leaders," according to SWE.
Teachworth, who today resides near San Jose, is a technical assistant to the chief engineer for the Strategic and Missile Defense Systems line of business at Lockheed Martin Corporation.
At Lockheed, she has researched and evaluated advanced technologies for use in solid rocket motors, also contributing to the preparation and execution of multimillion- dollar contracts that included full-scale test demonstrations. In her spare time, she helps mentor and
nurture young women to be future leaders in the fields of science, technology, engineering and math (STEM) at San Jose State University and Santa Clara University.
Teachworth received similar mentorship
in San Diego while in her youth. Her father, Steve McDonald, said her
interest in science first emerged while taking courses in geology and dinosaurs at the San Diego Natural History Museum (theNAT) and a rocketry class at the San Diego Air and Space Museum (both in Balboa Park).
"(Her teacher) was so excited in her interest and the way she was able to teach the boys how to build rockets that she became his
teaching assistant," McDonald chimed.
In high school, Teachworth participated in the Near-Earth Asteroid program at UC San Diego, studying the feasibility of landing on an asteroid and collecting mineral samples.
"The internship with them was analyzing the orbital patterns of asteroids and trying to find which ones would be most viable to send a satellite to," recalled Teachworth, 33. "I learned how complex it is to accomplish a space mission. There's so many variables. It truly is rocket science. It gave me a whole appreciation for anything that's aerospace related. ...
"What fascinated me," she said, "was the Space Shuttle — the firepower and things that go fast and far."
Unlike the late Space Shuttle astronaut Sally Ride, a poster of whom hung in Teachworth's bedroom as a teen, Teachworth said she longed to be the one in mission control, learning how to build rockets and launch them into space.
Like the romance between Sheldon and Amy on TV's "The Big Bang Theory,"
Teachworth met her future husband while at La Jolla High, competing
against him in preparation for the Science Olympiad. The teens were competing to
create the best Rube Goldberg
machine (a device deliberately over-engineered
to perform a simple task in a complicated manner, typically employing a chain reaction, as in
the popular "Mousetrap" board game). "It's the only time we've ever competed
against each other," Teachworth said of husband, Morgan, who went on to earn a degree in electrical engineering from Stanford University, and who is the son of La Jolla High School physics teacher, Martin Teachworth.
A mother of two girls, Teachworth volunteers at her daughter's preschool, encouraging children to ask "why" and to discover "how."
---