Jacqueline Bell believes the sunny side of life should always be up!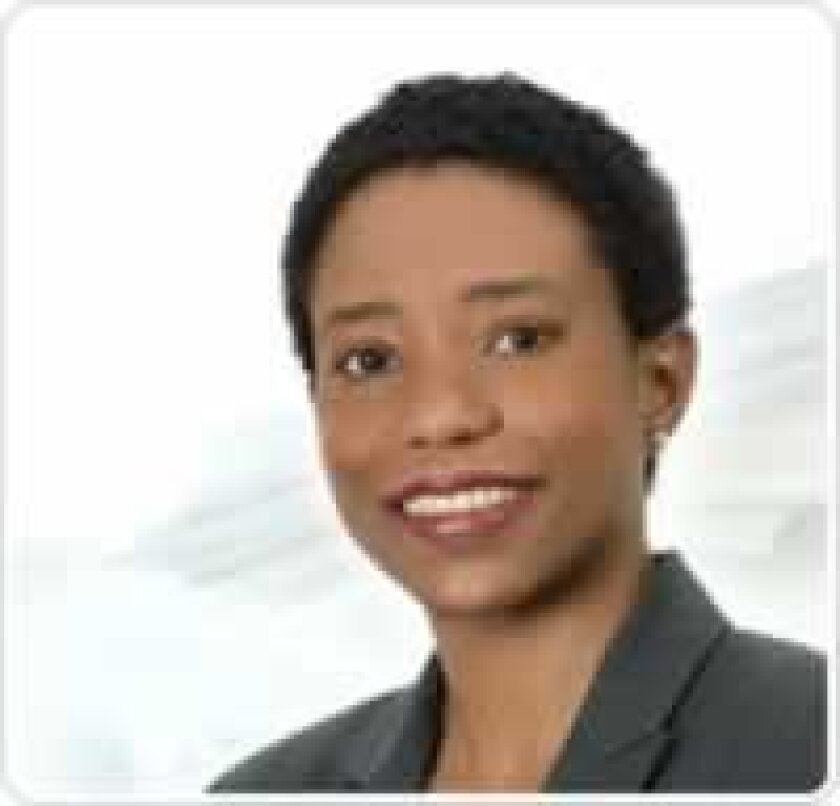 Jacqueline A. Bell is vice president of the Bird Rock Community Council. She also serves on the board of the San Diego Women's Foundation. Bell holds the designations Chartered Financial Analyst (CFA), Certified Financial Planner (CFP), and has a bachelor's degree from Harvard University, where she graduated magna cum laude in history and science. Since joining Dowling & Yahnke in 2007, she's been a member of the firm's investment and marketing committees, as well as its management team.
She has 20 years of experience in investment management, including 10 years managing a global equity mutual fund for Merrill Lynch Investment Managers (now Black Rock, Inc.).
What brought you to La Jolla?
I moved to La Jolla from the East Coast in 2006. However, I first visited La Jolla during my senior year in high school and fell in love with the natural beauty of the area. I thought it would be great to live here someday.
Well, after 20 years of northeast winters (Boston, New York, Princeton), having been born and raised in Jamaica, I was ready to get back to a lifestyle closer to the one I grew up with — living near the ocean with good weather year-round.
What might you add, subtract or improve in the area?
If I could snap my fingers and have it happen, I would restore funding to our public schools. School funding has been cut each year since I moved here and, as the mother of fourth- and sixth-graders, I am concerned that we are permanently damaging the quality of education in our state.
Who or what inspires you?
I am an admirer of the Dalai Lama. Unfortunately, I was unable to get a ticket to see him on his recent visit to San Diego but I find his message of love and compassion inspiring in a world that is still so full of hatred and violence.
If you hosted a dinner party for eight, whom (living or deceased) would you invite?
My dinner party guests would include the Dalai Lama, Nelson Mandela, Martin Luther King Jr., Mother Teresa, Ellen Johnson Sirleaf (president of Liberia), Maya Angelou, plus my two children so they could benefit from the wisdom of these illustrious individuals.
What are you reading?
The book on my nightstand at the moment is Chinua Achebe's "A Man of the People."
What do you dislike most?
I dislike selfishness and dishonesty.
What is your most-prized possession?
My most prized possession is my library card. As an avid reader, it enables me to devour countless volumes without either going broke or having my house become a candidate for the show "Hoarders."
What is your most marked characteristic?
My most marked characteristic is my joie de vivre. I love to laugh and try to maintain a positive outlook on life.
What would be your dream vacation?
I recently started taking Argentine tango lessons so my dream vacation is to become a good enough dancer to visit Buenos Aires and dance with the true tangueros.
What is your philosophy of life?
My motto: Never stop learning and growing.
---