It's Season 45 for La Jolla Music Society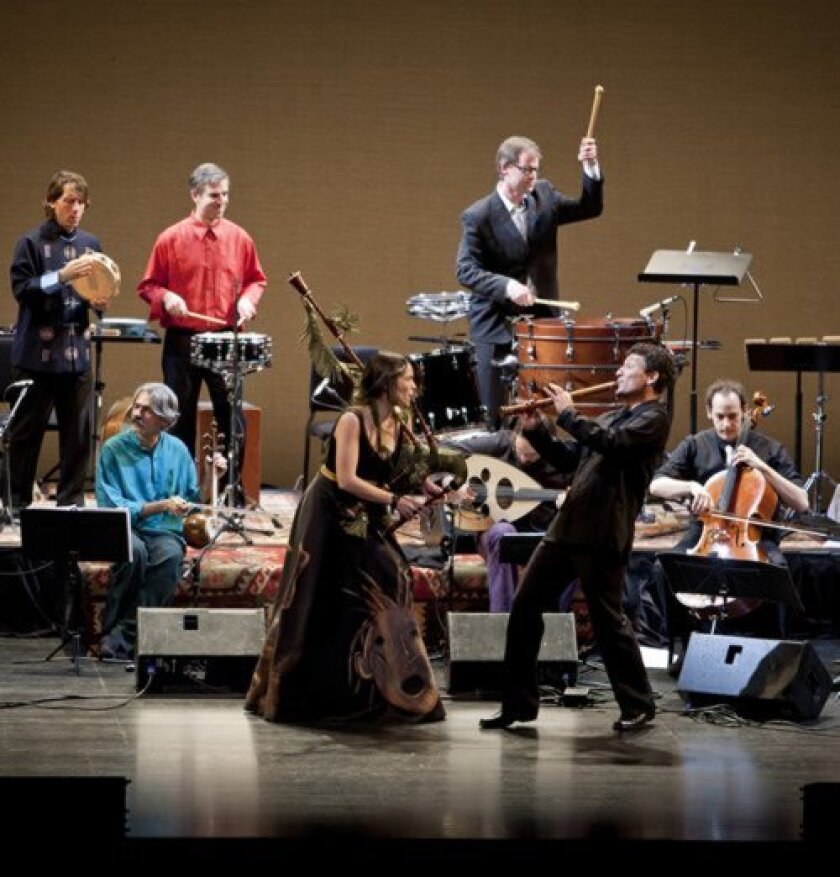 By Linda Hutchinson
Deepening San Diego's cultural life and appealing to its increasingly diverse community is part of the La Jolla Music Society's mission. This year, by bringing some of the world's greatest music and musicians to San Diego for the 2013-2014 winter season, the society is far surpassing its own vision.
"It's a celebration, our largest ever," said Christopher Beach, the society's President and Artistic Director. The organization is celebrating its 45th anniversary season with many debuts, a new Cabaret Series, and several celebrity recitals and orchestras, including famed cellist Yo-Yo Ma, the Boston Pops and Music of the Baroque.
"I love this season because we are trying even harder to bring in artists who are especially exciting," said Beach, who is leading his eighth full winter season as director. "We are offering world music, from China to Italy."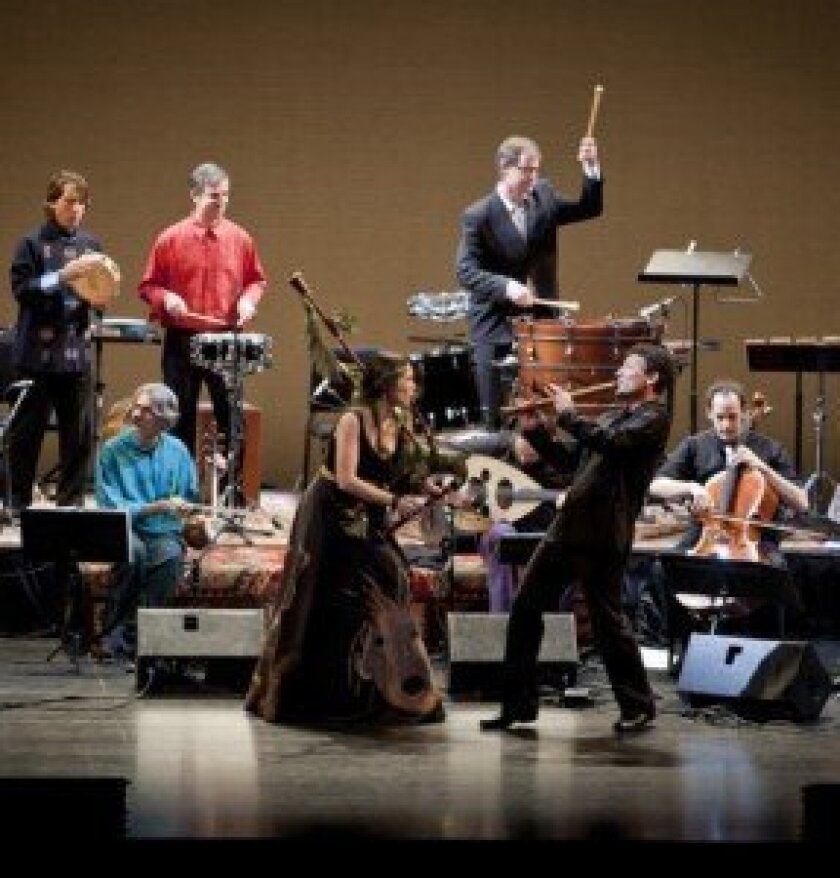 The season kicks off with two performances in La Jolla at the Museum of Contemporary Art San Diego's Sherwood Auditorium.
On Saturday, Oct. 12, pianist
Yuja Wang
will make her San Diego debut, performing works by Prokofiev and Chopin.
On Sunday, Oct. 20, the
Silk Road Ensemble
will perform. The eclectic group was formed 14 years ago by cellist Yo-Yo Ma as part of the Silk Road Project in Boston. It is known for its dynamic combination of modern, traditional and international music.
On Friday, Oct. 25, singer
Audra McDonald
introduces the new
Cabaret Series
The acclaimed singer and actress (a five-time Tony Award winner) will perform popular and classical songs at the Balboa Theatre downtown. The new series will also feature Tony Award-winning singer
Patti LaPone
with "Far Away Places" on Jan. 31, 2014 and
Ann Hampton Callaway
singing "The Streisand Songbook" on May 10.
The Boston Pops
conducted by
Keith Lockhart
will introduce the season's
Celebrity Orchestra Series
on Wednesday, Nov. 20 at Copley Hall.
"It will be a star-spangled performance, with the best pop music in the world," Beach said. The group will perform works by American composers John Williams, Leonard Bernstein, Aaron Copland and George Gershwin ("Rhapsody in Blue").
The
Celebrity Orchestra Series
will continue with Chicago's Music of the Baroque in April, directed by British conductor
Jane Glover
"She is one of a few women conductors and a good friend of mine from New York," Beach said.
The orchestra will perform Haydn's "The Cre- ation." "It is one of the greatest pieces of classical music, a choral masterwork, featuring a fabulous cast of singers," Beach added.
The
Celebrity Recital Series
will include cellist
Alisa Weilerstein
and pianist
Inon Barnatan
on Jan. 17, violinist
Joshua Bell
and pianist
Sam Haywood
on Feb. 7, cellist
Yo-Yo Ma
and pianist
Kathryn Stott
on March 12 and violinist
Midori
and pianist
Ozgur Aydin
on April 25.
On Friday, March 28, pianist
Mitsuko Uchida
will make her San Diego debut at the MCASD Sherwood Auditorium. "I've been trying to get her for 23 years," said Beach, who was the director of the Performing Arts Center at New York's Purchase College for 16 years before coming to La Jolla.
Another highlight of the society's 45th Anniversary Season will be four performances by the
Chamber Music Society of Lincoln Center
All four performances will be held at the Sherwood Auditorium and will include Romantic Epicenter on November 8, An American in Paris on Feb. 8, Mozart Connections on March 22 and Defining Voices on April 26.
The
Jazz Series
will highlight
Jazz at Lincoln Center Orchestra
with
Wynton Marsalis
on March 15 and
Ramsey Lewis
and
John Pizzarelli
on April 12, with a tribute to Nat King Cole.
The season will end on Saturday, May 17 with the
Alonzo King Lines Ballet
appearing at the Spreckels Theatre downtown. Their performance is part of the
Dance Series
, which will also feature the
Cedar Lake Contemporary Ballet
on Feb. 15 and Spain's
Gala Flamenco
on March 13.
In all, the La Jolla Music Society's 45th Anniversary Season includes nine series with 28 individual performances between Oct. 12 and May 17.
■
Tickets
are available at (858) 459-3728 and ljms.org
---