Is San Diego safer without red light traffic cameras?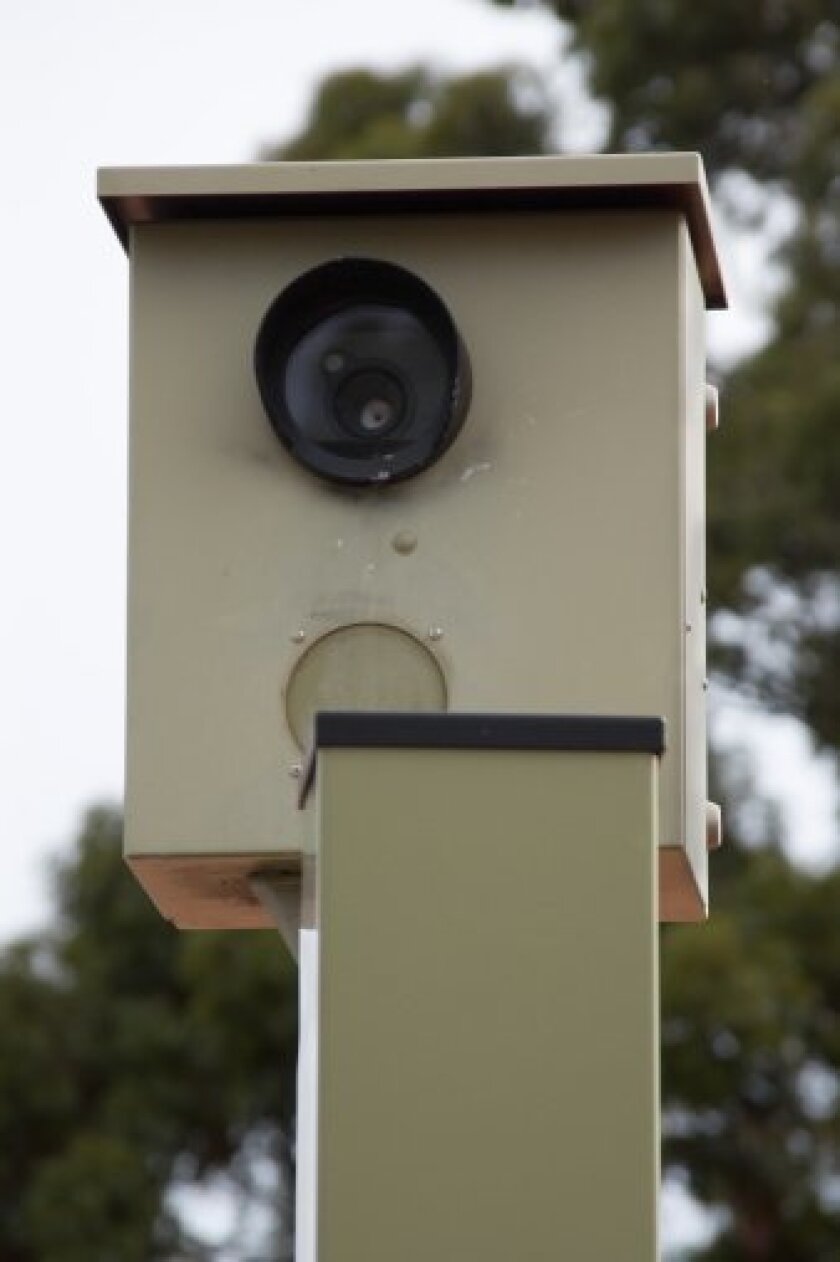 By Michael Pines, Accident & Injury Prevention Expert
A few columns ago, I discussed our city's decision to eliminate its red light traffic camera program. Whether you appreciate or snub red light traffic cameras, the fact is that intersection photo enforcement is intended purely to save lives, with all other benefits being, for the most part, ancillary to its main purpose.
But due in part to negative public perception and a lack of beneficial evidence to support the continuation of program, Mayor Bob Filner ended red light camera enforcement in February.
"It just seemed to me that the hostility toward [the cameras] bred more disrespect for the law than respect for the law," Filner said. He added, "Seems to me that such a program can only be justified if there are demonstrable facts that prove that they raise the safety awareness and decrease accidents in our city. The data, in fact, does not really prove it."
But the issue is brought to light once again after a recent accident (
https://bit.ly/1169j2x
) caused by red light runner at the intersections of Washington and South Mollison Avenues in El Cajon resulted in the needless and unfortunate death of a 36-year-old woman.
Residents have spoken out saying they believe the red light traffic cameras could have prevented the tragic accident.
According the report
(https://bit.ly/1169j2x
), red light traffic violators went up from 1,967 in February to April 2012 to 3,149 during the same months in 2013.
THE EVIDENCE FOR RED LIGHT TRAFFIC CAMERAS
It's an indisputable fact that red light cameras save lives. According to the Insurance Institute for Highway Safety, red light cameras were credited to having saved 159 lives from 2004-08 while also reducing the per capita rate of fatal red light running by 35 percent. Whether you love them or hate them, traffic cameras are implemented to reduce intersection-related car accidents while contributing to an overall safer community.
But despite the life-saving benefits of traffic light photo enforcement, San Diego eliminated the program as of Feb. 1, leaving some of the most highly-trafficked intersections at the mercy of driver discretion. Our city isn't the only one to disparage red light cameras –Anaheim, Long Beach, Huntington Beach, Irvine, Redlands, and Loma Linda shunned the red light programs as well, citing problems that have ranged from financial struggles to lack of accidents where cameras were installed.
The so-called "data" on red light traffic cameras was at one time heralded by city officials.
In October 2011, City Councilwoman Marti Emerald drew praise for the red light camera program, saying it reduced red light-related car accidents by 50 percent while simultaneously reducing rear-end collisions by 11 percent in the city of San Diego.
Red light cameras are still receiving praise. "These cameras have actually been shown to improve safety," Kathleen Ferrier, policy manager with Walk San Diego, told U-T San Diego. "There was no mention of the fact that these cameras have been proven to improve safety for all traffic users."
The truth is that the lack of traffic cameras in San Diego today places an increased risk on drivers, bicyclists and pedestrians in our city. Without the use of cameras, red light patrol can be dangerous since a police officer must pursue the suspected offender through the red light, endangering themselves and other drivers, bicyclists and pedestrians on our city roadways. Manning red lights with police patrol would also cost the city hundreds of thousands of dollars while reducing hours spent on other law enforcement tasks.
The bottom line is that red light running is a serious concern in the United States. The latest statistics say that red light running has killed 676 people while injuring an estimated 113,000 individuals in 2009 according to the Insurance Institute for Highway Safety. And nearly two-thirds of all deaths incurred at a traffic light were people other than the red light offenders according to the IIHS.
3 TIPS TO INCREASE INTERSECTION SAFETY WITHOUT CAMERAS
As our city transitions away from red light traffic cameras, do your part to make our intersections safer by considering these 3 safety tips.
Eliminate Distractions
Distractions contribute to countless car accidents in San Diego on a daily basis including those incurred by red light running. Focus on the road ahead and don't use cell phones, GPS, radio or other distractions when driving.
Stop Safely For Yellow Lights
Most yellow lights will transition to red in 3 seconds. Cross only when you cannot stop safely, and make sure to stop if you encounter a yellow light prior to engaging into the intersection -- it's California law.
Be Aware of Children
According to the Centers for Disease Control and Prevention, one in every five children between the ages of 5 and 9 who are killed in a traffic accident are also pedestrians. It goes without saying that children are especially vulnerable at intersections. Make sure to stay alert during before- and after-school hours as you approach intersections and crosswalks, and expect the unexpected when driving in residential areas.
About Michael Pines
Michael Pines is a personal injury attorney at the
Law Offices of Michael Pines, APC
in San Diego, California. He is an accident and injury prevention expert, on a campaign to end senseless injury one article at a time.
---