Invisalign: A CURRENT & INOVATIVE APPROACH TO STRAIGHTENING TEETH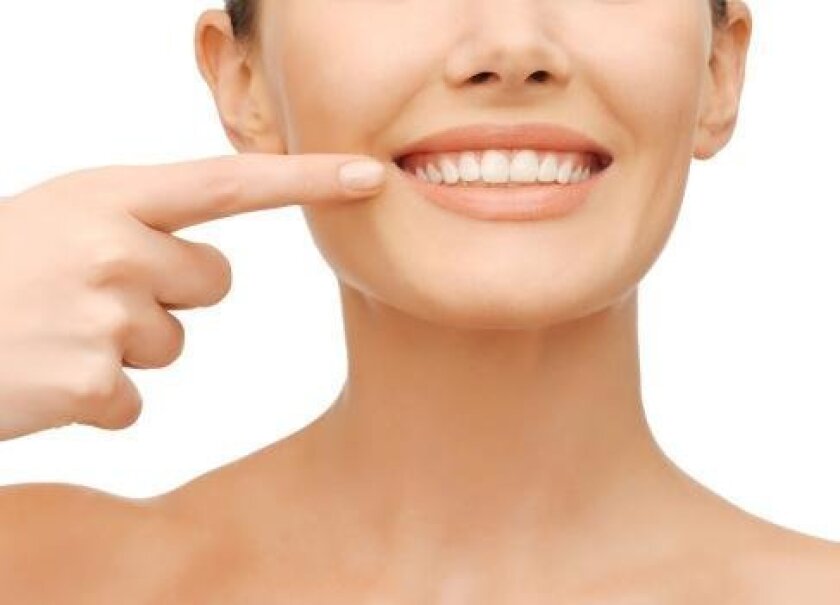 By Dr. Joe D'Angelo & Dr. Ashley Olson
How many times have you said these words to yourself: "If I knew then what I know now …"? Perhaps you wouldn't have slathered yourself in baby oil and baked in the sun for hours. Maybe you would have taken school more seriously. Perhaps you would have listened to your dentist when he told you to wear your retainer, because now, as an adult, your teeth have relapsed.
It's not only foregoing the retainer that leads to crooked teeth in adults; commonly it's a gradual change in tooth alignment that occurs as your teeth shift and become crowded. The good news is that if you are interested in reclaiming that confident, beautiful smile, you no longer have to suffer through years of wearing uncomfortable, awkward metal braces. Instead, there is the simplicity, comfort, and flexibility of Invisalign!
Invisalign is an orthodontic method which uses nearly invisible, removable teeth aligners as an alternative to metal braces. Invisalign can correct the same orthodontic issues as braces, such as overbites, underbites, gapping, uneven spacing, deep bites, open bites, and one of the most common tooth alignment issues faced by adults: crowding.
In addition to the esthetic concerns of crowding, over time misaligned teeth can lead to further dental issues. For example, as food, plaque, and tarter get caught in the crevices between crooked teeth, home care becomes more difficult. This can increase the risk of gum disease and dental decay. It also tends to create areas of unwanted wear and unattractive chipping of teeth. Wearing smooth, comfortable, clear Invisalign trays to correct crowding means you don't have to endure clunky, embarrassing, metal brackets, and you can maintain your normal eating habits with minimal interference in your daily life.
At our office, we highly recommend Invisalign to our adult and teenage patients. Many of our patients have told us that making the choice to straighten their teeth has affected not only their appearance, but has improved their lifestyle and how they feel about themselves both in business and social situations. The basic treatment sequence is as follows:
1.) Set up an Invisalign consultation at our office
We will analyze and discuss the details of your teeth, smile, and bite, and will assess if you are a good candidate for Invisalign.
2.) Create a 3-D representation of your teeth
After your consult appointment, we will take impressions and photos of your teeth and smile, and outline a precise treatment plan for your particular needs. Align Technologies will generate a computer simulation of your teeth for you to easily visualize how they will move throughout each step of your treatment.
3.) Begin your treatment with your custom aligners
A series of clear, BPA-free, plastic aligners will be made specifically for you based on your individual treatment plan. As you wear your aligners, your teeth will gently and gradually move into place.
4.) Switch your aligners out every 2 weeks
Every two weeks, you will start wearing a new set of aligners. Because Invisalign is removable, it enables our patients to brush and floss normally during treatment, which allows them to maintain their overall oral health. Periodically, you will visit our office for us to monitor your progress and watch as your teeth move closer to your desired smile.
5.) Enjoy your new smile!
Invisalign has an extraordinarily high patient satisfaction rate of 96 percent! We want our patients to smile, and, because Invisalign is nearly invisible, our patients aren't afraid to smile during treatment—and they definitely can't wait to show off their smiles once the treatment is complete.
If you are interested in joining the 2 million other Invisalign patients who are loving their smiles, please visit
https://JoeTheDentist.com
or call us at 858-459-6224 to schedule a complimentary consultation.
---