Healing Waters: Film premiering at MCASD conveys reverence, respect for Earth's oceans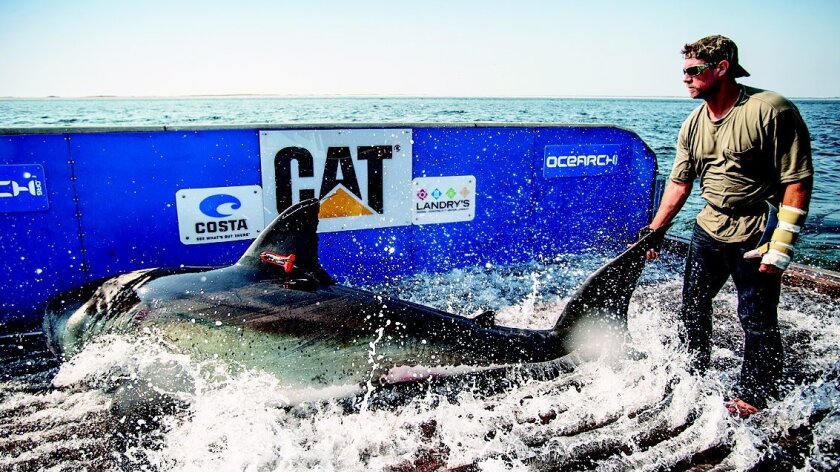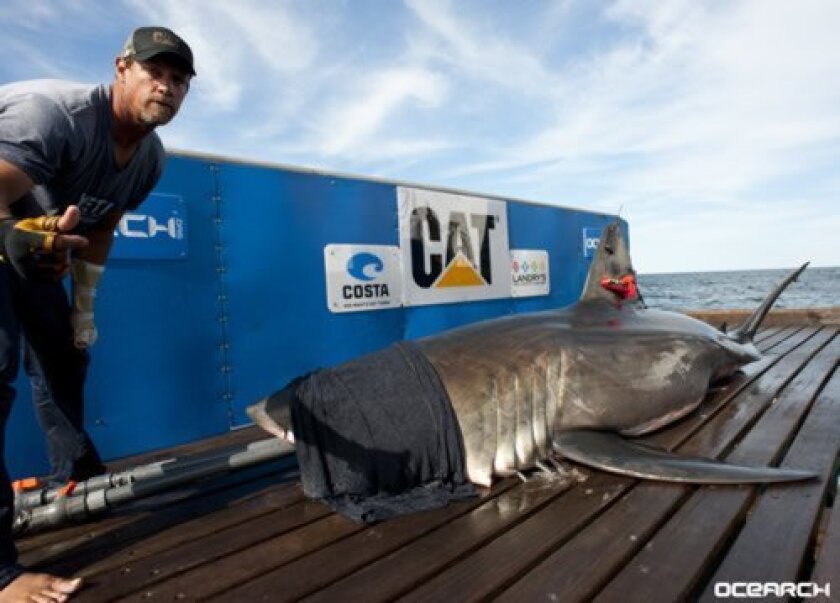 If you
go
■ What:
Ocean-themed film screenings, Saturday, July 19
■ Where:
Museum of Contemporary Art San Diego, 700 Prospect St., La Jolla
■ Admission:
$15 'What the Sea Gives Me'; $10 for three San Diego Surf Film Festival award-winners
Purchase Tickets:
SanDiegoSurfFilmFestival.com
■ Schedule
• 5 p.m. screenings:
'Beyond the Surface' (Best Cinematography); 'Learning to Float' (Spirit of the Fest); 'Cradle of Storms' (Honorable Mention)
• 7 p.m.
'Tierra de Patagones' (Best Feature); 'Catch It' (Best Short); 'North East' (Emerging Filmmaker, Mike Bromley)
• 9 p.m.
'What the Sea Gives Me' world premiere
By Pat Sherman
Although Pierce Michael Kavanagh's new documentary is filled with musings on the power, mystery and life-sustaining abundance of the Earth's oceans, the subjects in "What the Sea Gives Me" also express a deep concern for man's impact on them — from sea level rise to the decimation of global shark populations.
"It's not a call to arms. ... I call it a love story," said Kavanagh, who spent the past year and a half traveling and filming throughout California, Hawaii and New England with wife and co-producer, Petra. "The interviews that we got are just truly amazing. I think people are going to come to it already with a passion for the ocean, but it's going to give you a lot to think about, and appreciate ... (affirming) that we are the stewards of the sea."
The 63-minute film will have its world premiere, 9 p.m., Saturday, July 19 at the Museum of Contemporary Art San Diego, 700 Prospect St. in La Jolla.
The filmmakers and several of those appearing in the film — from surfers to scholars — will answer audience questions after the screening.
Among those interviewed for the story is Ryan Levinson, a San Diego ocean sports athlete and activist who in 1996 was diagnosed with muscular dystrophy, a degenerative muscle wasting disease.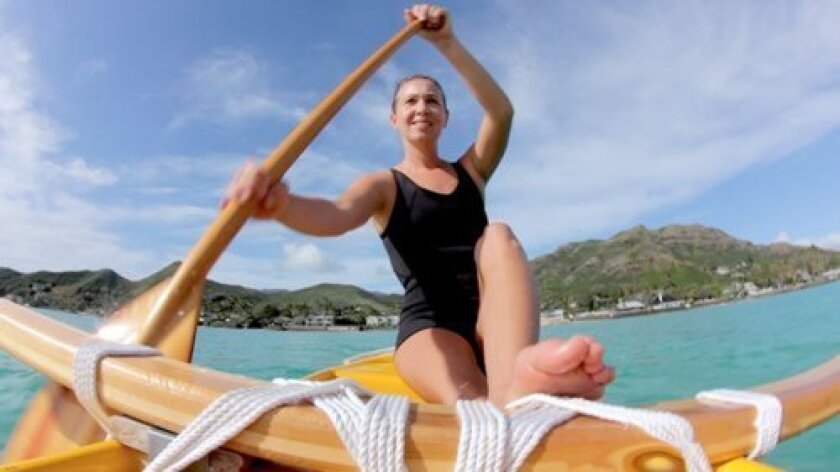 "He was (attending) San Diego State, just living the life, lifeguarding, doing all this real manly stuff and they told him, 'You've got to learn keypunch or something useful because you're going to be wheelchair- bound," Kavanagh said. "He left the office saying, 'Man, if I'm going out, I'm going to go out doing what I love,' so he went full- board for the next year and a half doing skydiving, mountain climbing, every single thing you could do."
Levinson and wife, Nicole, are currently gearing up for his next adventure, sailing from San Diego to Central America, then crossing the Pacific Ocean to French Polynesia (a group of islands that includes Tahiti). The couple plans to leave after hurricane season in November. People will be able to track their progress at
TwoAFloat.com
or via
RyanLevinson.com
"They're expert sailors, but this is a massive trip compared to what they've done," Kavanagh said.
Kavanagh also interviewed Brett McBride, a childhood surfing buddy and La Jolla native who today works with the nonprofit seagoing organization, OCEARCH, which implants tracking devices on great white sharks and other top ocean predators. The tracking devices allow researchers and institutions to generate previously unattainable data on the movement, biology and health of sharks to protect their future, while enhancing public safety and education.
Though he grew up fishing and spearfishing, spending more than 20 years in Cabo San Lucas, in the film McBride says he didn't realize until recently how much pressure humans are putting on sharks, which play a crucial role as balance-keepers of the oceans' ecosystems.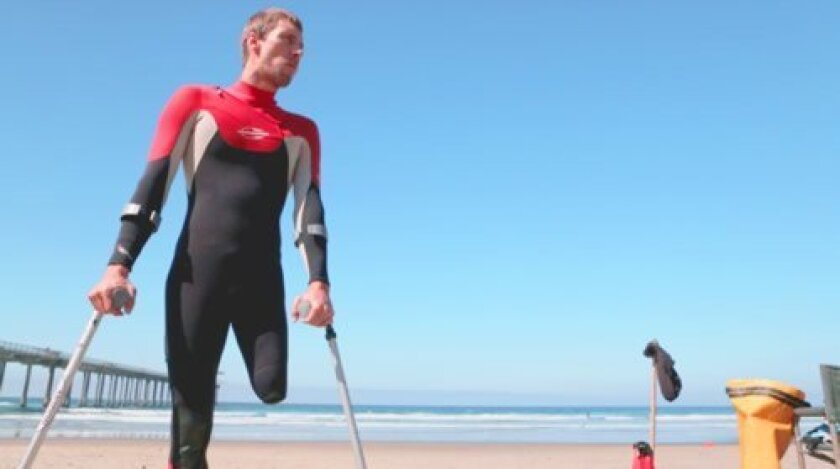 One of OCEARCH's main objectives is to gather enough research to convey to governments how finning is decimating global shark populations, with the goal of creating laws that ban it and other practices, such as the use of gill nets. It is estimated that 73 million sharks a year are killed for their fins alone, to make a soup that is served in Chinese culture to convey prestige. After the shark's fin is cut off, the rest of the animal is thrown into the ocean and left to die. Particularly vulnerable are hammerhead, Galapagos and blue sharks. "If you cut the shark fin off ... you're keeping only about 1 percent of the shark so you don't have to head back to port and offload (as frequently) ... so they're just wiping out sharks at an unprecedented rate," said Capt. McBride, who with OCEARCH founder Chris Fischer also appeared in the popular reality TV series, "Offshore Adventures."
"As I talk to more scientists and fishermen about what their areas have been seeing as far as damage to the ecosystem, it's real apparent that this is one of the biggest problems the ocean has," McBride added, noting that, in many areas what is left to flourish in the absence of sharks, is squid.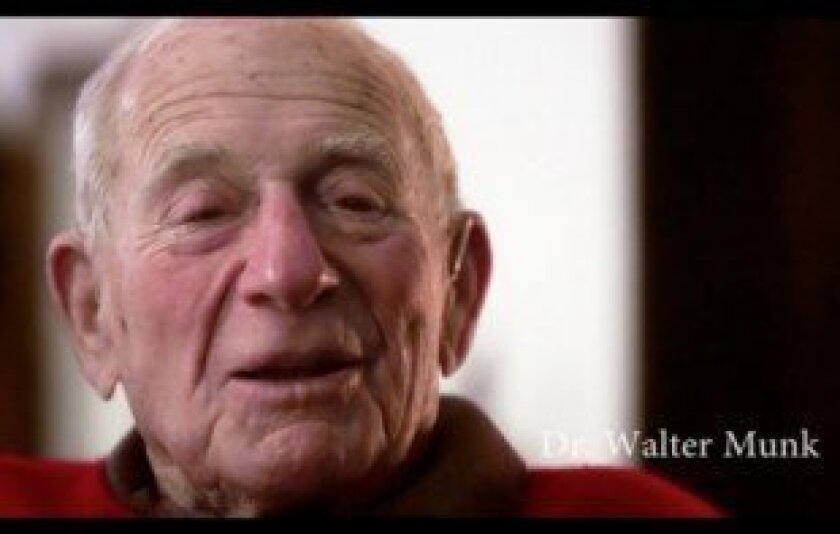 "Every night squid come to the surface and eat the fry (baby fish) relentlessly — marlin, tuna, swordfish. ... Those fish would grow up to be squid eaters, so when you start removing them there's double-fold less pressure on the squid. It's really tipping the balance of the ecosystem and the ocean in ways that the local fishermen catching the sharks have no grasp of."
Also interviewed for the film is La Jolla resident Water Munk, a professor of geophysics emeritus at Scripps Institution of Oceanograpy. In the film, Munk recounts his pioneering research on the passage of waves and wave energy across the Pacific.
"The sea level rise is probably the greatest peril to people — and there are questions as to whether the changing alkalinity is going to be a correlating peril to sea life," Munk cautions in the film. "There are people who are skeptics about climate change. I'm not one of them. I'm convinced by the evidence that there are very significant changes taking place ... (that are) going to very much effect people in the next 100 years."
Following the world-premiere of "What the Sea Gives Me," Kavanagh and his wife will hit the road in an RV to screen their film in cities across the country, including stops at many film festivals.
This is the second documentary for the former La Jolla restaurant employee and self- described "surf and snowboard bum" turned auteur who returned to school in his 30s to earn a film degree from UC San Diego.
His first film, 2011's "Manufacturing Stoke," was selected to screen in 24 international film festivals within 12 months of its release.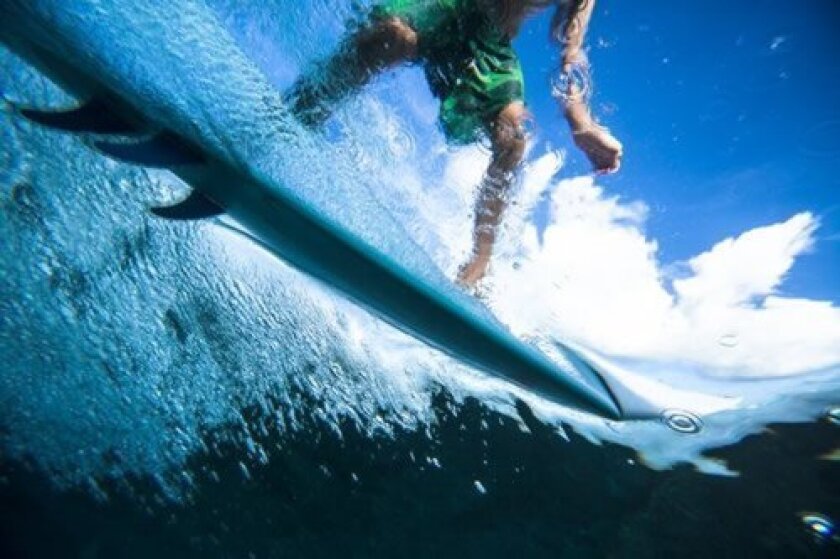 "Since our first film did well, a lot of festivals are already requesting it just sight unseen, which is really neat," said Kavanagh, a graduate of St. Augustine Catholic High School who grew up blocks from the Museum of Contemporary Art in La Jolla.
"I'm really pleased that it's playing at the Museum of Contemporary Art," he said. "It was always a dream to (screen) a film there."
Pre-screenings
The screening of "What the Sea Gives Me" will be preceded by San Diego Surf Film Festival's (SDSFF) "Best of the Fest" screenings at 5 and 7 p.m., giving those who missed the award-winning films of this year's fest a chance to experience them on a state-of-the-art projection system.
The event also includes a photography exhibit featuring La Jolla's finest sea-loving lensmen, including John Maher, Aaron Goulding and Gage Hingeley.
---