Group again seeks to nix 'Christmas' from La Jolla parade name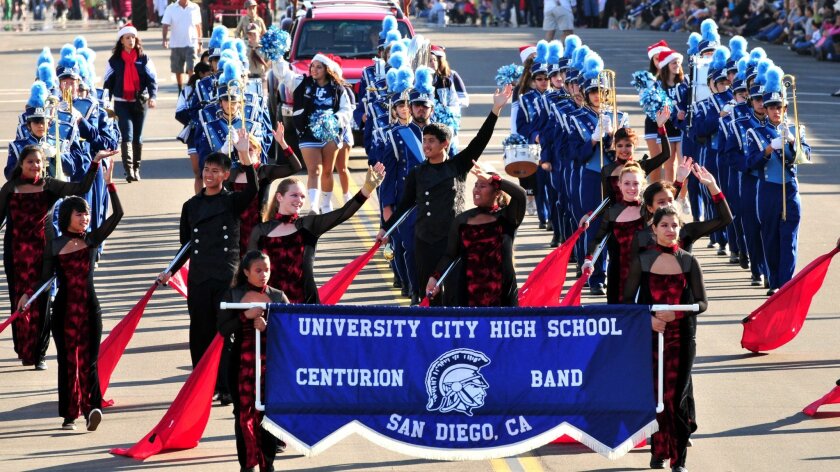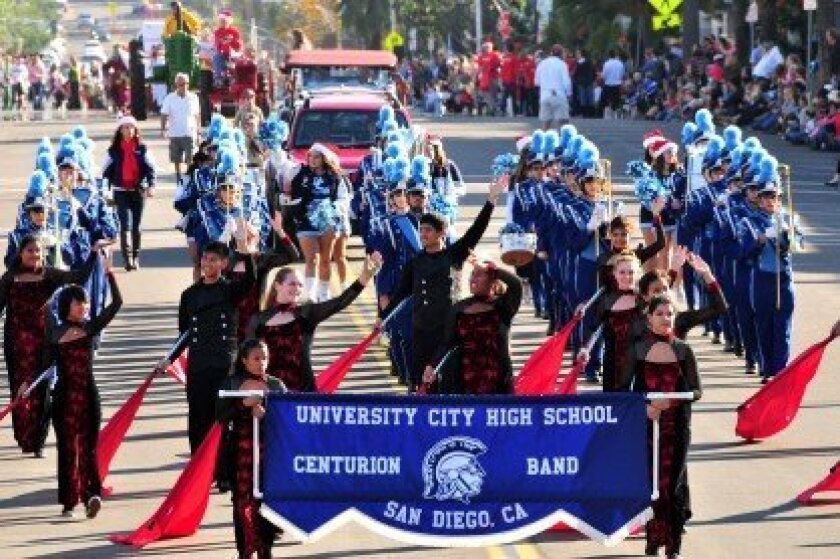 56th annual La Jolla Christmas Parade & Holiday Festival
When:
2 p.m. Sunday, Dec. 8
Where:
Girard Avenue
Admission:
Free
Information:
ljparade.com
By Pat Sherman
For the second time in a decade, a small but vociferous group is working to remove the word "Christmas" from the title of the annual La Jolla Christmas Parade and (subsequently added) Holiday Festival.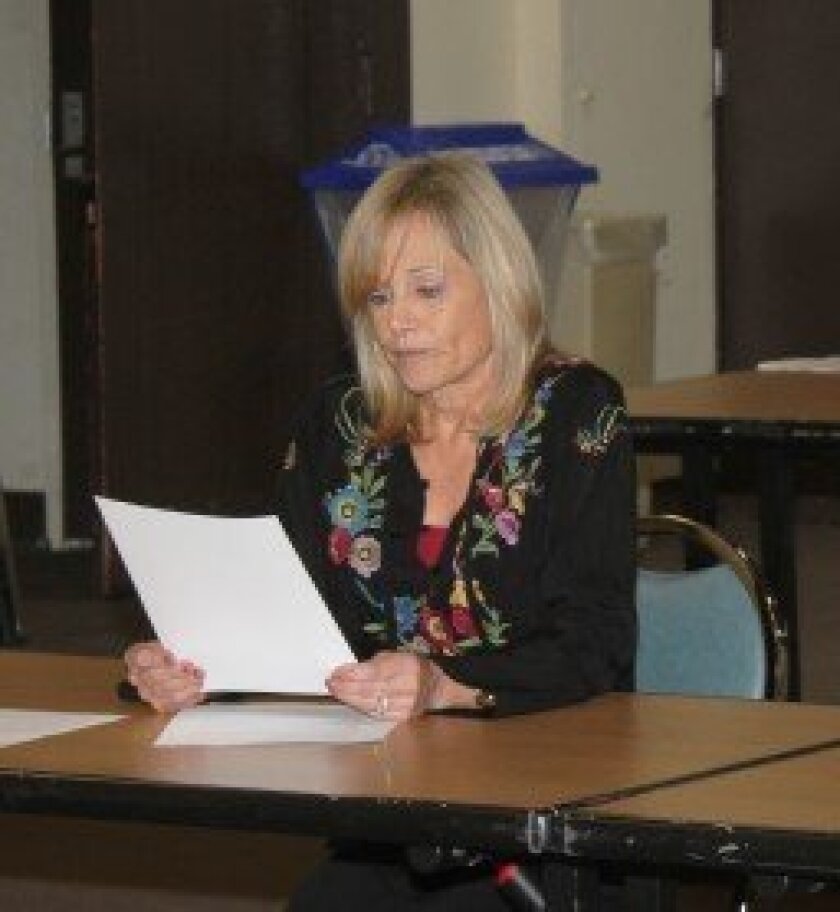 The group voiced its concern during the public comment period of San Diego's Human Relations Commission (HRC) in September, and was placed on the HRC's Oct. 16 meeting agenda.
Led by La Jolla Town Council trustee Howard Singer, the group told the commission it feels the word "Christmas" references the Dec. 25 celebration observing the birth of Jesus Christ and could cause Jews, Muslims and people of other faiths (as well as atheists and agnostics), to feel excluded from the nonprofit community event (formerly under the auspices of the La Jolla Town Council).
The 15-member HRC was formed to "conduct and promote activities that foster mutual respect and understanding; protect basic human and civil rights; and create an atmosphere that promotes amicable relations among all members of the community."
Chief Deputy City Attorney Karen Li began the meeting by offering an overview of the city's special event permit regulations.
Li said the special events ordinance is largely geared toward assuring public safety and health and that "everyone can participate."
Singer noted that the names of most local events that formerly included the word "Christmas" have since been changed, including "holiday" parades in Encinitas, Pacific Beach and Ocean Beach (formerly dubbed "Christmas" parades) and December Nights in Balboa Park (formerly known as "Christmas on the Prado").
HRC Executive Director Danell Scarborough referenced this "evolution in the community."
Though there are clear laws and guidelines about what is permissible in schools and the workplace when it comes to religious observances, she said when it comes to community events it is still a "gray area."
"The balancing act between respecting First Amendment rights and … freedom of religion … and evolving toward respect, inclusion and inclusive activities for our community (is) still unfolding — and we're participating in the unfolding of that," Scarborough said. "Sometimes they seem mutually exclusive. That is our great joy, and our great challenge."
The event, including required city permits and police presence, is paid for by private citizens, noted Debbie Allen, a name-change proponent and president of the San Diego Chapter of Americans United for the Separation of Church and State.
"There is nothing illegal about the La Jolla Christmas Parade. This is no longer a government sponsored event; expenses are covered by donors, rather than taxpayer dollars," she said.
"However, I do think it naïve to think that taxpayers do not contribute to the infrastructure within the community that allows the event to take place."
Allen underscored how she feels use of "Christmas" in the event name — as well as this year's theme, "Christmas in the Surf and Sand" — can cause people to feel excluded.
"It can be problematic for some non-Christians to expose children to the magic of Christmas when they wish for them to focus on their own heritage, and celebrate their own religious holidays," Allen said, noting that for years her parents operated a Christmas gift shop on Prospect Street called, "All About Christmas."
"At some point in my life, I came to realize that Christmas is not universally celebrated by everyone," she said.
"Some in La Jolla will feel that an important tradition is being lost by changing the parade's name, but I think it is more important to celebrate what we have gained since the parade's inception — a true appreciation and respect for our multicultural community."
Name change proponent and attorney Bill Addams said that in reviewing the Ninth Circuit Court of Appeals ruling in the Mt. Soledad cross case,
Jewish War Veterans v. City of San Diego
, it appears that there may be some precedent for a name change. According to organizers, the parade draws more than 20,000 people.
"I'm not convinced necessarily that it (the name) is legal, because of the factors that the court looked at," Addams said. "When something gets to a certain size it goes beyond just being a small, private parade. It takes on an official status, and I think this is clearly the community's holiday event."
Singer again raised the specter of La Jolla's anti-Semitic past, which included housing prohibitions from 1926 through the early 1960s meant to keep Jews and other minority groups out of La Jolla. Today, Allen noted, it is estimated that Jewish residents comprise more than 30 percent of La Jolla's population.
Though HRC Chair Mark Dillon said he invited parade chair and La Jolla Town Council trustee Ann Kerr Bache to attend the HRC's Oct. 16 meeting, she did not attend.
Responding via e-mail to a
La Jolla Light
request for comment, Kerr Bache said she heard about the HRC meeting "informally."
"The chairman of the HRC did call my home and spoke to my husband, Tom," Kerr Bache stated. "Tom told him to contact me if he wished to invite me to attend. I am not aware of any further attempts to contact me. I don't know anything about the HRC. If I knew more about them and their meeting (time? place? purpose?) I might have attended — or maybe I wouldn't."
When asked to elaborate on the La Jolla Parade Foundation's reason for retaining "Christmas" in the event's name, Kerr Bache responded, "I have nothing new to say about it, but I often reiterate the well-known facts to those who aren't already familiar with them."
Singer said he feels parade organizers view themselves as "above discussing this with other people.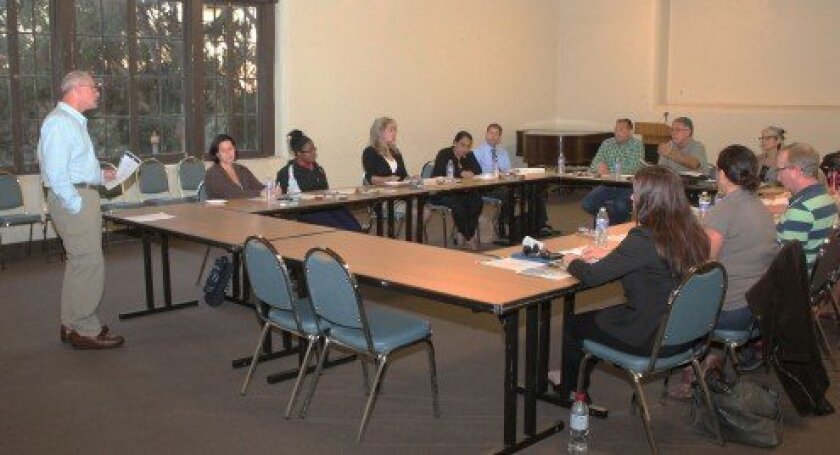 "Therein lies the problem and that's why we're here," he told the HRC. "We know you're not miracle workers. We just want to get the ball rolling with them."
HRC member and La Jolla resident Joyce Abrams said local leaders and police and fire safety personnel offer the city's tacit endorsement of the parade, and thus its name, by participating in it each year.
"I know from living in the community," Abrams said, "that what is being said here is very accurate. It does seem ridiculous that at least a conversation isn't held. If the two parties can't get together on their own, I feel the city could have some part in getting them together."
While Chair Dillon noted that the group could issue an opinion on a name change, he said, "At this point, we feel the problem is the communication problem."
Noting that the HRC cannot demand that the name be changed, the commission unanimously voted to draft letters to the offices of San Diego City Council members and Interim Mayor Todd Gloria recommending that the city help facilitate mediation that would bring parade organizers and name-change proponents together to work toward a resolution.
"If we recommend mediation it makes it more onerous on the party that doesn't participate," HRC member emeritus Bruce Abrams said, adding, "I'd be willing to (offer) my office to Sherri Lighter and to Mayor Todd Gloria for the parties to speak with these individuals."
HRC member Lorena Slomanson said that if parade organizers decline mediation, "it might be prudent to consider revisiting the issue."
---