Girls Volleyball: La Jolla High School grad Clare Farley plays in Senior All-Star Game, looks ahead to MIT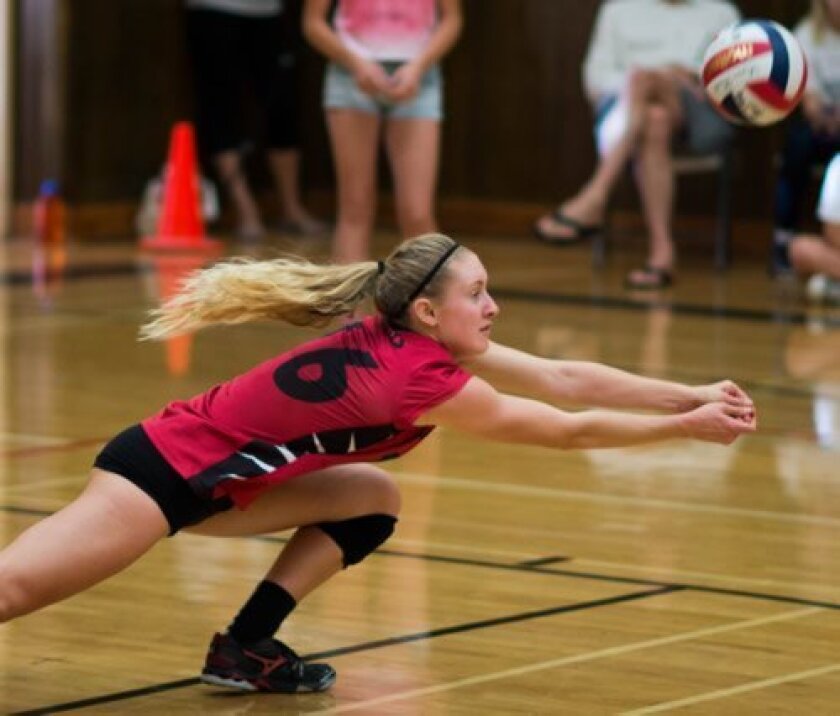 By Ed Piper
Outside hitter-blocker Clare Farley (who graduated from La Jolla High School in June 2014 and this fall is headed to MIT, where she will continue to play the game), participated in the Senior All-Star Volleyball Game at Scripps Ranch High earlier this summer with La Jolla Country Day School's Arela Williams.
"The girls were very high-energy and the match was fast-paced and exciting," said Farley, who played Vikings volleyball in coach Dave Jones' program for four years and who looks back fondly on her years with her high school teammates. (Jones was also extended the honor of coaching in the all-star match.)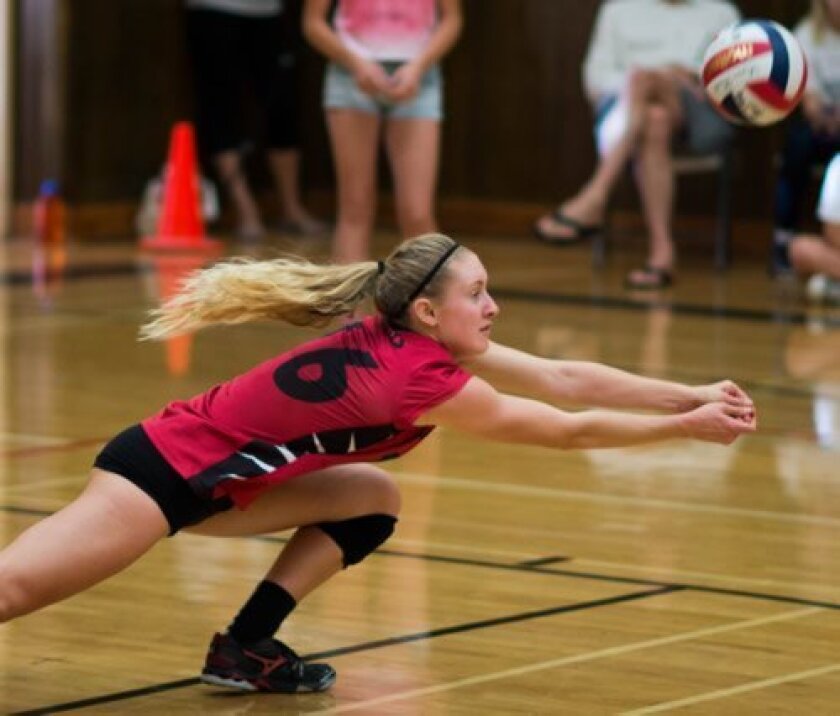 Farley is also reflective about being the middle child in a family of achievers.
Her older sister, Ryan, starred on the Vikings' volleyball team two years ahead of her, and her younger brother, Reed (just finishing his freshman year), had an outstanding season as a starter on the Vikings' varsity basketball team.
"Being the middle child in my family has always been a source of motivation for me," Farley said. "I've been inspired by my sister's many achievements and always strove to be the athlete and competitor that she is. In the same way, I would also like to inspire my younger brother to work hard."
Farley, recognized as a scholar-athlete last Fall with a 4.64 grade-point average), celebrates the achievements of her brother at his games, and expresses admiration for her sister, who attends and plays volleyball at Williams College in Massachusetts.
Coach Jones said of her contributions to the team, which made it into the CIF Division I playoffs last fall: "She was a coach on the floor, in addition to being an outstanding individual athlete herself."
Farley usually set up on the left end of the net in her hitter-blocker position. Although not tall, her jumping ability definitely helped her deliver some killer spikes.
In her senior year came a dramatic change in role. She moved into a captain's spot, mothering a very young squad. She had to juggle the responsibilities of serving as a big sister to her teammates as well as continuing as an effective hitter-blocker.
Coach Jones said she did it with aplomb, giving her all to a sport she loves.
---