FRONTLINE CANCER: Support grant arms UC San Diego Moore's Cancer Center's fight against the disease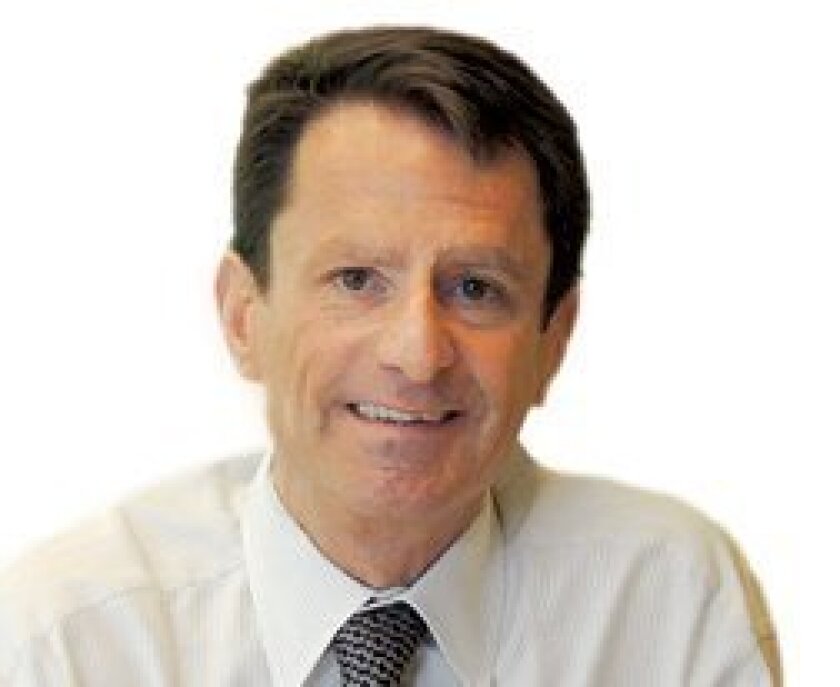 A few months ago, something momentous happened at UC San Diego Moores Cancer Center. It was months in the making, years in fact. It would fundamentally define the future and nature of the entire cancer enterprise.
In July, the National Cancer Institute (NCI) renewed Moores' Comprehensive Cancer Support Grant (CCSG), a lengthy and extremely rigorous process that involved hundreds of people and many thousands of hours of diligent labor, exhaustive reviews and tours by federal experts.
Of course, news of a grant renewal might not seem extraordinary, though frankly in these days of reduced federal support of science (funding and otherwise), it's noteworthy on many levels. Beyond that, the CCSG is no ordinary grant. It represents the NCI's acknowledgement that Moores remains among a relative handful of places in the country capable of effectively confronting the myriad challenges of cancer — from understanding what drives this hydra-headed disease to how best to kill it.
Moores is one of only 41NCI-designated comprehensive cancer centers in the United States; and the only such center south of Orange County. We serve the combined populations of San Diego and Imperial counties, more than 3.3 million residents, plus many others who come here from around the country and world seeking our particular care and expertise.
To be designated by the NCI as a comprehensive cancer center (the highest level of recognition that the NIH confers), we must demonstrate depth and breadth in laboratory, clinical and population-based research. We must be able to effectively reach out to our community and serve it well. In doing so, we belong to a very elite group of cancer-fighting institutions, one that includes esteemed organizations like Memorial Sloan Kettering in New York, Dana Farber in Massachusetts, MD Anderson in Texas and renowned university-based centers like Johns Hopkins, Michigan and Ohio State.
Of course, there are a lot of places where you can find excellent cancer care, but relatively few with CCSG support that elevates and ensures cancer research and treatment to a higher level. For example, CCSG provides the funds vital to supporting major initiatives like developing genomics to parse the individualized nature of cancer and the critical infrastructure needed to sustain expensive, lengthy studies critical to resolving a very complex family of diseases.
With this renewal of our NCI designation and CCSG, we are able to further develop our community-based programs, such as partnering with specially-identified institutions like San Diego State University to address cancer issues in underserved minority populations, using targeted federal funding. We are the only cancer center in the region that can do so.
The NCI is the nation's clearinghouse for new cancer initiatives, drugs and trials, working in tandem with key organizations like the American Cancer Society and the American Association for Cancer Research. Being NCI-designated means we have a seat at the table. We are directly connected to NCI infrastructure and an official arm of the centralized, publicly funded war on cancer. That means San Diegans have access to the very best cancer research and care possible, sometimes before anyone else.
Our NCI designation helps sustain our research excellence. With CCSG support and resources, Moores researchers and doctors can afford to push the envelope, think outside the box, smash the usual clichés of cancer science. We are able to launch new clinical trials and develop new therapies in an unparalleled atmosphere of collaboration. Our clinicians and scientists work under the same roof. They share offices, labs and a cafeteria. They see and talk to each other every day – an exceedingly rare phenomenon in many places. They consult with experts elsewhere on the Mesa, including our partners in the NCI Cancer Centers Council (C3): the Salk Institute for Biological Studies and the Sanford-Burnham Medical Research Institute (both also NCI-designated cancer research centers, but not comprehensive, which means they conduct laboratory research but do not provide patient care). We are able to do things at Moores that cannot be done anywhere else.
An NCI-designation and CCSG renewal reaffirm out magnet status for attracting the best physicians and researchers – and help us keep them. Such things do not pass unnoticed. This year, U.S. News & World Report ranked Moores No. 25 in the nation among cancer centers, up 17 spots from last year.
Of course, if we had not earned CCSG renewal, life would have continued. As Ezra Cohen, M.D., one of our newest doctors and an internationally recognized expert in head and neck cancers, told me, we would have found "a way to make good science happen."
But then he added: "Nonetheless, the real strength of an NCI comprehensive cancer center is the ability to generate research that informs biology and apply those findings to the clinic or community. That requires everything that a comprehensive cancer center must have – basic and translational science supported by NCI core facilities; scientifically validated, cutting edge clinical trials; community and epidemiology research to make public health advances; a biorepository available to all researchers within the center and a vehicle to collaborate on projects or consortia that would not otherwise be available."
With the CCSG renewal, all of the above are available and will continue to be available – for the advancement of cancer science and the benefit of our patients.
---