Frontline Cancer: Studying cancer disparities among ethnicities
• FRONTLINE CANCER:
Cancer is not an equal opportunity killer.
African-American males have the highest incidence rate of all cancers combined, for example, followed by whites, Hispanics, Asian/Pacific and American Indian/Alaska Native men. But among females, combined cancer incidence rates are highest among whites, followed by African-Americans, Hispanics, American Indian/Alaska Native and Asian/Pacific Islander women.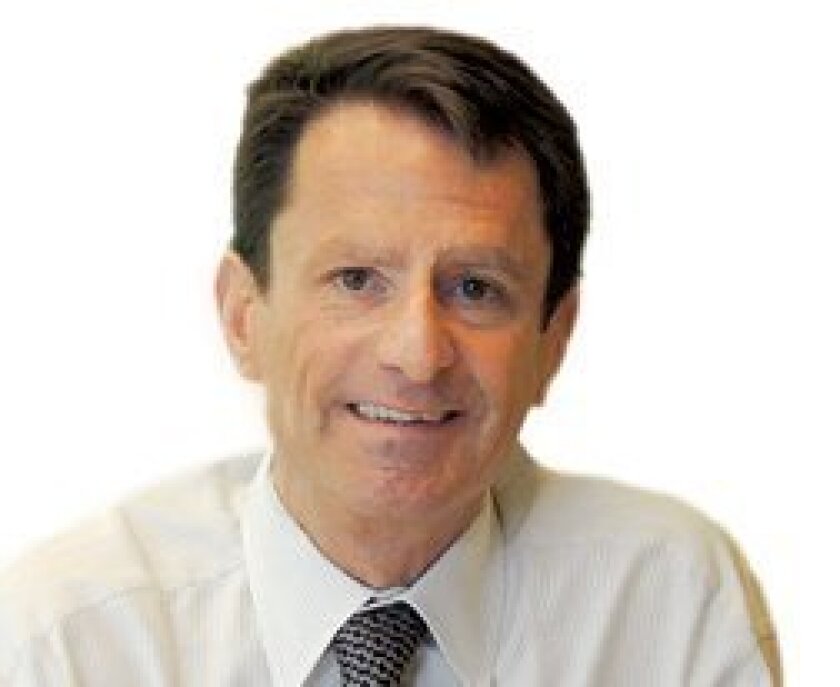 Dig even deeper into data from the Centers for Disease Control and it gets even more complicated. White women, for example, have a higher incidence of breast cancer than African-American, but the latter are more likely to die from the disease. African-American men develop prostate cancer at almost three times the rate of Asian/Pacific Islander males, who have the highest rates of stomach and liver cancer, except in places where they don't, such as San Diego County where liver cancer is more prevalent among local Hispanics.
At every level, cancer confounds. Depending upon your population group, which the National Cancer Institute may characterize by race, ethnicity, age, education, gender, geographic location, income or disability, there are measurable and often disproportionate differences in cancer incidence (new cases), cancer prevalence (all existing cases), mortality, survivorship and related health burdens.
In recent weeks, there has been much talk about President Obama's announced "cancer moonshot" project, a proposed $1 billion initiative to hasten the elimination of cancer, which will kill an estimated 600,000 Americans this year. The idea is broadly popular: a STAT-Harvard poll recently reported that 83 percent of Americans surveyed supported a whopping 20 percent increase in federal funding for cancer research. President Obama has proposed $755 million in mandatory funding for new cancer-related research activities in the 2017 fiscal year budget.
In the meantime, under the leadership of Vice President Biden, a lot of people are working hard to translate the moonshot vision into reality. One of these people is Maria Elena Martinez, Ph.D., professor of family medicine and public health and co-director of the Reducing Cancer Disparities Program at Moores Cancer Center. Martinez was recently named to the Blue Ribbon Panel, a panel of 28 distinguished and diverse cancer scientists and physicians who will advise the Vice President on what's happening in cancer research, prevention and treatment, what should happen and how best to "reach for the moon."
Martinez has devoted her career to championing the fields of cancer prevention and disparities, a role that has earned her honors and a leading place on many national boards and committees. "Why is it that your race or ethnicity increases the chances of dying from cancer?" she asks. "Is it biology, education, money, access to health care or culture that creates cancer disparities? It is very complex. Biology is part of it, but you cannot ignore cultural and economic factors that get in the way."
Relatively few cancer scientists work to address cancer disparities. The topic has only really gained national attention in the last decade. Martinez brings a much-needed perspective to the moonshot committee, one that it might not otherwise have.
She also brings it daily to her work at Moores. Since she arrived four years ago, Martinez has helped build and lead a growing team of investigators across departments, disciplines and the UC San Diego campus – and across the region, including a National Cancer Institute-funded partnership with San Diego State University to better understand the reasons why cancer disproportionately impacts Hispanics.
As I and many others have noted before, cancer is a different disease in every patient. Every diagnosis and treatment is personal. That applies as well to cancer in communities. "You have to take into account the needs of each population within a community," says Martinez. "There are risk factors, language and cultural differences that are unique for each group. And it's these populations that often do not seek medical care or preventive care due to a variety of personal, cultural, or economic reasons."
In the weeks and months ahead, the cancer moonshot initiative will seek to improve the future of cancer research and treatment. Martinez will be there to help make sure that pursuit of progress involves everyone, that everyone is heard and understood.
— Scott M. Lippman, M.D., is director of UC San Diego Moores Cancer Center. His column on medical advances from the front lines of cancer research and care appears in the La Jolla Light the fourth Thursday of each month. You can reach Dr. Lippman at mcc-dir-lippman@ucsd.edu
---