Frontline Cancer: Research links lack of sleep and cancer biology
• FRONTLINE CANCER:
Sleep is the best meditation, says the Dalai Lama. It may also be the best medication. Sufficient sleep – seven or eight hours each night – is important to healing, proper immune function and mental health. Inadequate sleep has been associated with a host of ailments, from obesity and diabetes to stroke and heart disease.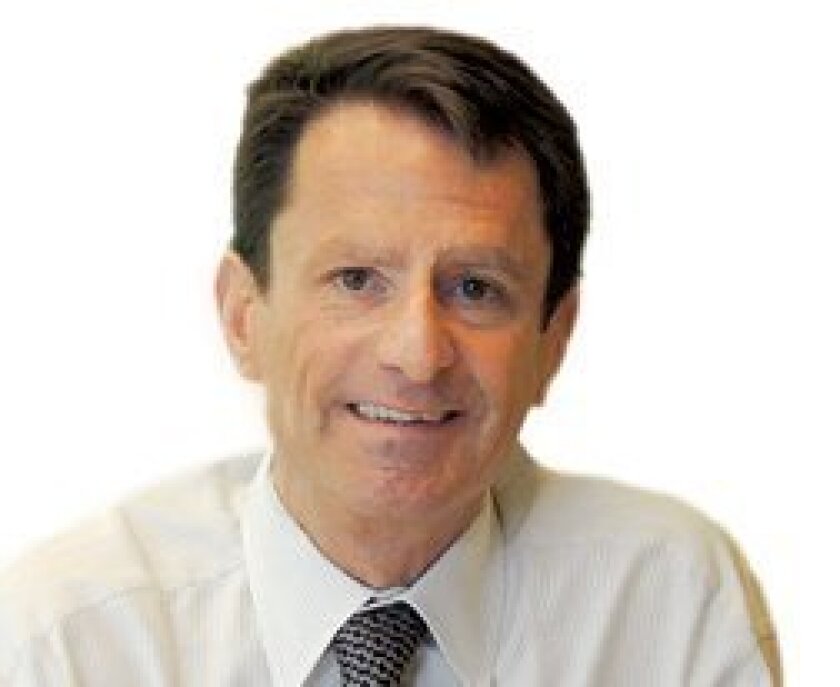 Add cancer to the list, particularly breast, prostate and colorectal.
A 2014 study, for example, found that women who suffer chronic lack of sleep are more likely to develop more aggressive forms of breast cancer or experience recurrence. Another 2014 study reported that men with insomnia have a twofold greater risk of developing prostate cancer. And a 2010 study, which examined the sleep quality of persons prior to undergoing a colonoscopy, found a 50 percent increased risk of colorectal cancer in those who slept less than six hours per night.
Obstructive sleep apnea (OSA) is a common disorder involving disrupted nocturnal breathing that results in fragmented sleep. It is estimated to affect at least 13 percent of men and 6 percent of women, with prevalence growing as the population becomes more obese (a major cause of OSA). Not surprisingly, OSA is already associated with heightened cardiovascular problems, such as arrhythmias, systemic hypertension and myocardial ischemia. In addition, there are neurocognitive consequences, such as excessive daytime sleepiness, poor job performance and greater risk of accidents.
But emerging evidence suggests OSA increases cancer risk as well. For example, epidemiological studies have found that persons with untreated, severe OSA have a greater risk of developing cancer than those without OSA. These studies report that cancer patients with solid tumors, such as colorectal, lung, pancreatic or liver, and severe untreated OSA have a five-fold greater risk of dying earlier from cancer than those without OSA, due to the repetitive swings in the patient's blood oxygen levels as the result of the untreated apnea. In a mouse study, animals with melanoma that undergo conditions that simulate OSA experienced larger or more aggressive tumors.
Recently, with support from Peter Farrell, Ph.D., founder and chairman of ResMed, a maker of diagnostic and therapeutic devices related to sleep disorders, Atul Malhotra, M.D., chief of the division of pulmonary, critical care and sleep medicine at UC San Diego School of Medicine, and I hosted a two-day symposium with participants from UCLA, Boston University, Stanford, Duke, Johns Hopkins and the Sanford Burnham Cancer Center. The goal was to make connections, share notes and begin to define a scientific path toward better understanding the link between sleep and cancer and therapeutic remedies.
Attending and presenting were some of the recognized experts in this budding field: Paul E. Peppard, Ph.D., associate professor of medicine at University of Wisconsin-Madison and a sleep epidemiologist whose work was among the first to note the link between OSA and cancer; David Gozal, M.D., chief of pediatrics at University of Chicago, whose work has involved the mentioned mouse studies; and Avirum Spira, M.D., of Boston University, who recently published a study in the New England Journal of Medicine on biomarkers of cancer risk.
From UC San Diego were Pablo Tamayo, Ph.D., co-director of genomics and computational biology at Moores Cancer Center, Lyudmila Bashenova, M.D., associate clinical professor of medicine; Kathryn Gold, M.D., associate professor of medicine, Robert Owens, M.D., associate professor of medicine and Mark Fuster, M.D., associate professor in residence. Highlights from the symposium will be published for further dissemination in the scientific community. And with added support from Farrell, seed money will soon be made available to jump-start the science of sleep and cancer here.
Given the local talent, leadership and financial support, UC San Diego has the potential to become a leader in tackling the fundamental questions about sleep and cancer biology. This is a wake-up call and a call to action.
— Scott M. Lippman, M.D., is Director of UC San Diego Moores Cancer Center. His column on medical advances from the front lines of cancer research and care appears in the La Jolla Light each month. You can reach Dr. Lippman at mcc-dir-lippman@ucsd.edu
---