Friend pens biography about young surfer's stormy seas
By Dave Schwab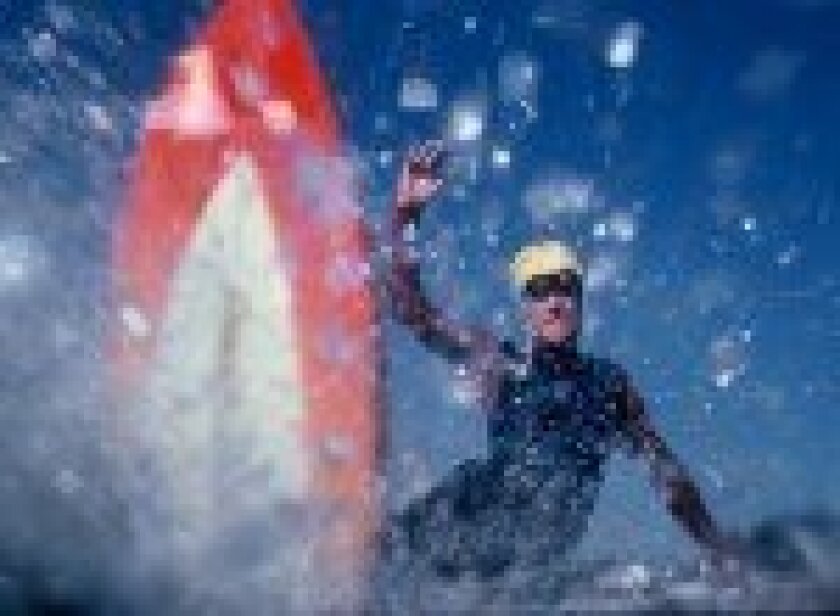 "I just never wanted to give up on this book," said Aeder, who grew up in La Jolla but has lived in Hawaii since 1985. "I felt I owed it to him. He inspired me in so many ways, shaped the person I am, encouraged me to continue with my photography. He's the guy who got me going."
Aeder's 306-page book is a tribute to O'Rourke, who rose from the local WindanSea surf scene in the 1970s to become a world-class professional during the sport's formative period.
In 1975, 16-year-old O'Rourke became the highest-ranking competitive surfer in the mainland United States. Having joined the fledgling world surfing tour, he competed professionally right up until his death from Hodgkin's Lymphoma in 1981 at age 22.
"Chris performed incredible maneuvers in the sea that defied the laws of gravity and inertia," reads the book's back cover. "Poised to make history in the sport he loved, only to come face to face with his deadliest opponent ever. … His life was about battling fate, while at the same time trying to find redemption."
Of O'Rourke, landscape architect Jim Neri, one of his best friends who wrote a poem about him of the same title as Aeder's book, said: "He was definitely a vital force, a very strong-willed individual, passionate, determined, expecting to be the best, and always expecting the best from others. He strove for perfection — and lived a very accelerated life because of it."
Aeder said his book has five key themes: friendship, turmoil, tragedy, greatness, and, ultimately, inspiration.
"It is an incredibly inspiring story, not only to me, or the people in La Jolla or California, but the thousands of people whose lives he (O'Rourke) touched around the world through his surfing," he said.
Aeder and O'Rourke's personalities contrasted.
"I was the goodie, goodie and he was the temperamental Irish kid," said the author noting his photographs of O'Rourke advanced his career while propelling O'Rourke's rise in the professional surfing world.
O'Rourke is a hero to Aeder, who nonetheless doesn't omit any of his flaws in recounting his life's story. School was a problem for O'Rourke.
"He got suspended a lot, did just enough to stay in," said Aeder, adding O'Rourke was also estranged from his troubled family. "He was on his own pretty much," he said.
But O'Rourke's competitive spirit, indomitable will and undying commitment to surfing live on.
"He was true to his friends," Aeder said. "He never gave up on life. People will be inspired by what he went through."
Aeder feared O'Rourke's athletic accomplishments and inspiring battle against cancer would be forgotten. "I said, 'I'm not going to let his story fade,' "Aeder said. "I wanted to reintroduce Chris to the surfing world, remind them that his story is still alive today."
Meet the Author
• A booksigning for "Child of the Storm" will be held 1-4 p.m.Saturday, May 5 at The Wavehouse next to Belmont Park in Mission Beach.
• Currently, the book is only available online at
mutualpublishing.com
.
---