Foreign journalists gather in La Jolla for International Media in Danger workshop
By Lynne Friedmann
Freedom of the press. We take it for granted, but in other parts of the world nations struggling for democracy may not share this value. When this is the case, the stakes are high for journalists.
According to IPI (International Press Institute), a global network of editors, media executives, and leading journalists, more than 1,000 journalists have been killed worldwide since 1997 carrying out their jobs. In the Western hemisphere, the ongoing Mexico Drug War has made that country the most dangerous for journalists.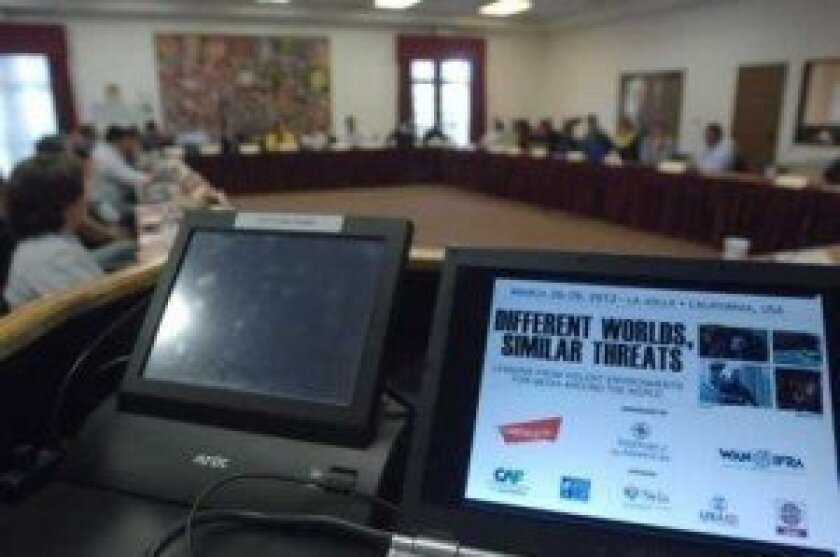 In an effort to provide journalists with practical skills and technology tools to enable them to report important stories without putting their lives at risk, the Institute of the Americas (IoA) organized a four-day workshop, in late March, for Latin American journalists. Titled "Different Worlds, Similar Threats," the workshop brought to La Jolla, journalists from Mexico, Guatemala, Colombia, Nicaragua, Costa Rica, Panamá, El Salvador, and Honduras. They met with their counterparts from Russia, Pakistan, Sri Lanka, Kosovo, and Serbia.
"We wanted to learn from other regions where being a journalist is a day-to-day risk," said Rodrigo Bonilla, manager of Press Freedom Missions at the World Association of Newspapers and News Publishers (WAN-IFRA), a workshop sponsor.
Participants shared their experiences about the dangers they face with the goal of becoming better prepared to work in dangerous environments.
The program included a one-day field trip to Tijuana that afforded participants the opportunity to meet the investigative team at Zeta, a 32-year-old weekly newspaper that strives to expose drug cartel activities and government corruption. Zeta has done this at a high price: The murder of two of its editors and a third narrowing escaping an assassination attempt. Despite this, there is a perceptible lack of security at the newspaper's headquarters.
"Our armor is what we publish," said Zeta co-editor Adela Navarro Bello.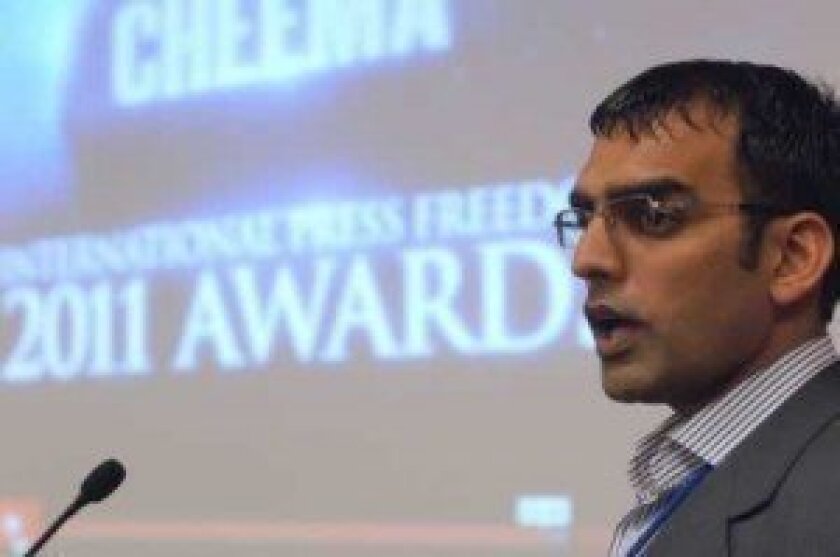 When a threat is made against Zeta all details are published in the next edition. Exposure has had a pronounced dampening effect, making it less likely that threats will be carried out. "That's better than a guard watching the building," she said.
Hosted by the Consul General of the United States, participates later engaged in a roundtable discussion with Tijuana journalists on the obstacles to freedom of expression in Latin America. Then it was on to visits of drug-smuggling sites uncovered by the multi-agency San Diego Tunnel Task Force, and an in-depth discussion with the director of the Binational Center for Human Rights.
Back in La Jolla, there was high-level training on a broad span of issues related to journalist personal safety and the emotional toll of the job.
"When you cover violence, you become a victim, too," said Ricardo Gonzalez of Article 19, an international organization that monitors, advocates, and litigates on behalf of freedom of expression wherever it is threatened. The group was also a workshop sponsor.
A segment on cyber protection offered strategies to protect data as well as reduce the risk that a reporter's cell phone or social media presence could allow them to be monitored or their movements tracked.
Aside from targeted killings, investigative reporters are silenced when the press succumbs to self-censorship borne of fear or the lack of professional solidarity.
"To stop reporting is to die, too," said a journalist from violence-torn Ciudad Juarez, Mexico.
One of the IoA workshop goals was to create a network that can spring quickly into action when a journalist faces danger. Little did the group know that this network would be called upon less than a week later when invited speaker Elena Milashina, a Russian investigative journalist, was attacked en route to her suburban Moscow home.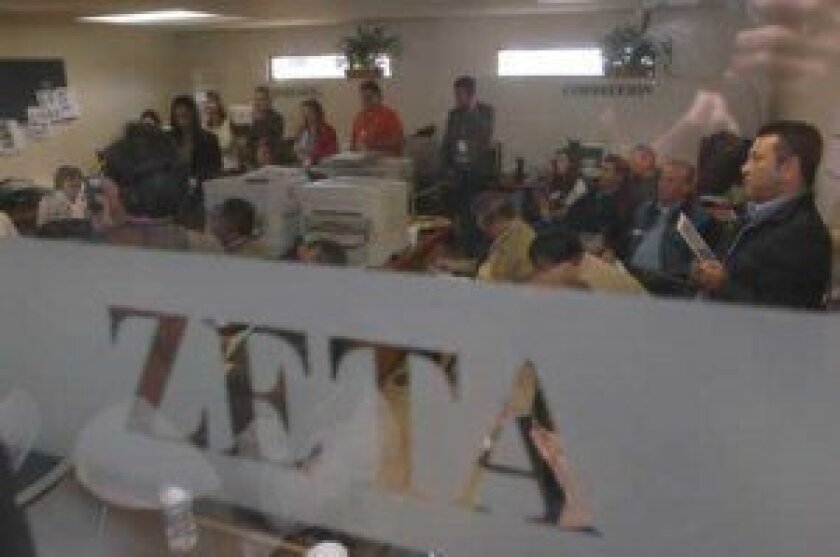 Milashina was severely beaten suffering a concussion, numerous head contusions, and the loss of a tooth. The brutality of the attack, and failure of police to respond to the scene for 90 minutes, points to this being a deliberate, retaliatory attack against Milashina and not random street crime. To wit, Milashina was walking with Ella Asoyan, a program officer of the U.S.-based human right organization Freedom House. One attacker held Asoyan back so she could not assist Milashina.
IoA joined other international news organizations and the U.S. State Department in condemning the attack on Milashina by signing a letter to Russian Prime Minister (President-Elect) Vladimir Putin demanding an investigation of the incident and justice. "Freedom of the press is enshrined in article 19 of the Universal Declaration of Human Rights," the letter stated. "It is the duty of the state to ensure that journalists can carry out their work without risk of violence."
Want to know more?
• Article 19: www.article19.org
• Institute for the Americas: www.iamericas.org
---