For the Love of Dog: Pets Promote Heart Health, Study Says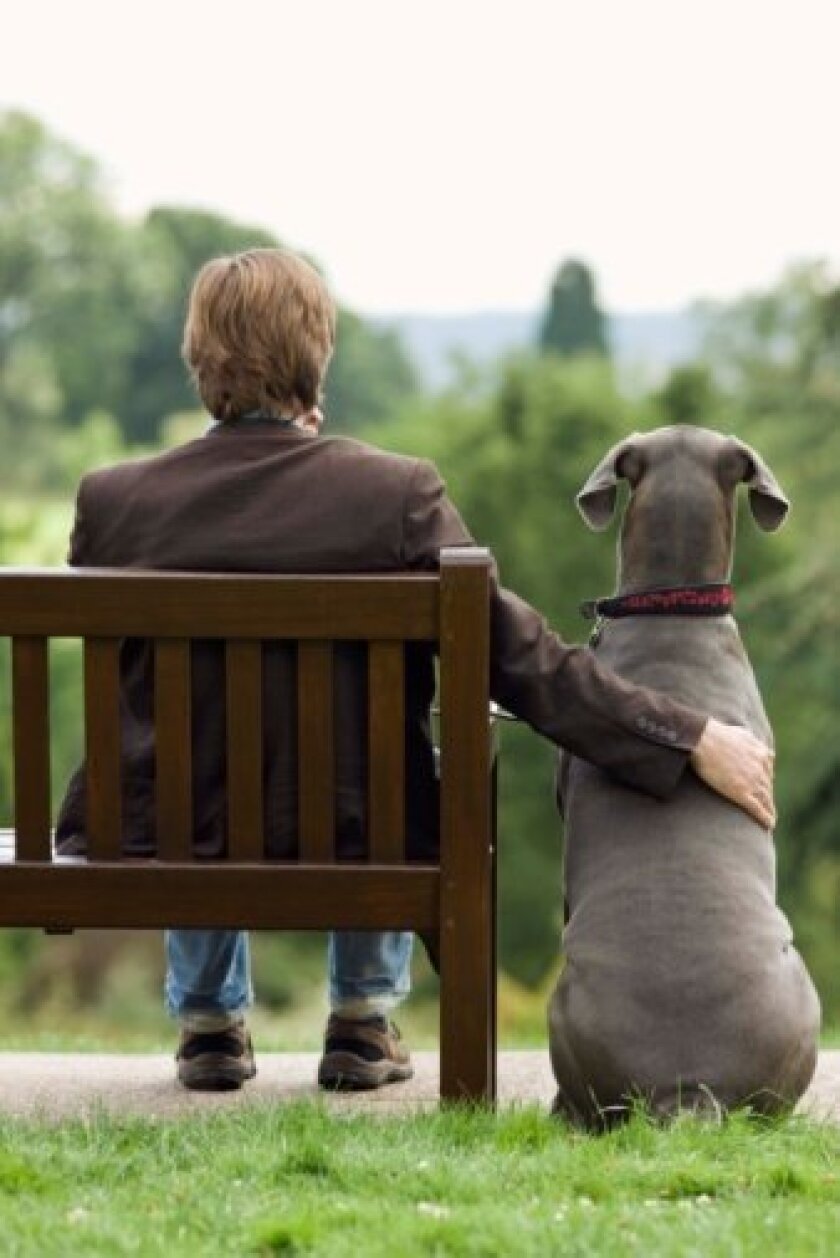 By Dr. C. Michael Wright
Cardiology Specialist in La JollaDr. Wright is a nationally-recognized, board-certified Cardiologist in La Jolla and developer of the LifeScore Program,
https://LifeScoreProgram.com
Cardiovascular disease (CVD) is the leading cause of death in the United States according to the American Heart Association. It claims more lives than car accidents, cancer, respiratory disease or stroke. Between lack of exercise and a poor diet, cardiovascular disease remains an epidemic in our country. Perhaps that is why the American Heart Association has published a scientific statement on pet ownership and cardiovascular risk.
According to the statement, people who own a pet have increased physical activity, favorable lipid profiles, lower systemic blood pressure, improved autonomic tone, diminished sympathetic responses to stress, and improved survival after an acute coronary syndrome.
The study evaluates previous research that examined pet ownership and heart health, critically assessing the data regarding the influence of pet ownership on heart disease.
Turns out, we need our pets just as much as they need us.
Incredibly, 60 percent of all Americans are overweight or obese – that's more than half of our population. And over 50 percent of all people in the United States don't get enough exercise. Pets help us create positive habits and improved emotional states – resulting in improved cardiovascular health.
Dogs Lower Our Risk for Cardiovascular Disease
Cat lovers may want to consider making the switch to the world of canine companionship given that dogs in particular are associated with decreased CVD risk. According to the study, dog owners versus non-owners had lower systolic blood pressure and a lower incidence of hypertension.
Pet Positive: The Road to Increased Physical Health
If you own a dog, these 3 essential tips can help you get on the road to a better, healthier heart and a more satisfying lifestyle. Here's how.
Walk.
Studies show that dogs need physical activity not only for their own physical health but for their mental health as well. Dogs are prone to suffer from depression, anxiety and bad habits like excessive chewing or barking when given a sedentary lifestyle. Take daily walks – at least 30 minutes – to improve both of your health and well-being. Just a half-hour of physical activity can greatly improve your heart health and weight management.
Play.
Whether canine or human, the element of play is an essential piece of our overall health. Take your dog to a local pet-friendly park – another option is the Ocean Beach dog park in San Diego. No matter what you do, bring a Frisbee, tennis ball launcher or chew toy and play! It's as easy as that. For heart health, make it a habit to get off the couch and into a playful new routine.
Pet.
Studies have shown that petting your dog – or cat, for that matter – lowers your blood pressure and boosts the "feel good" hormones in your system. It's not only relaxing for you, but your heart and your pet as well.
On Heart Health
Of course, pet ownership is just one way individuals can achieve heart health. The LifeScore Program is another useful way to get a handle on your cardiovascular well-being.
LifeScore uses an assessment of cardiovascular and metabolic risk, an in-depth analysis of results, personalized therapeutic program, and long-term tracking to achieve heart health. Pets are an excellent complement to LifeScore and can increase heart health benefits when combined with the program. For more information on LifeScore, log onto
https://LifeScoreProgram.com
.
And remember… a dog truly is a man's best friend!
---