For La Jollan, Jane Trevor Fetter, family and community get her love and loyalty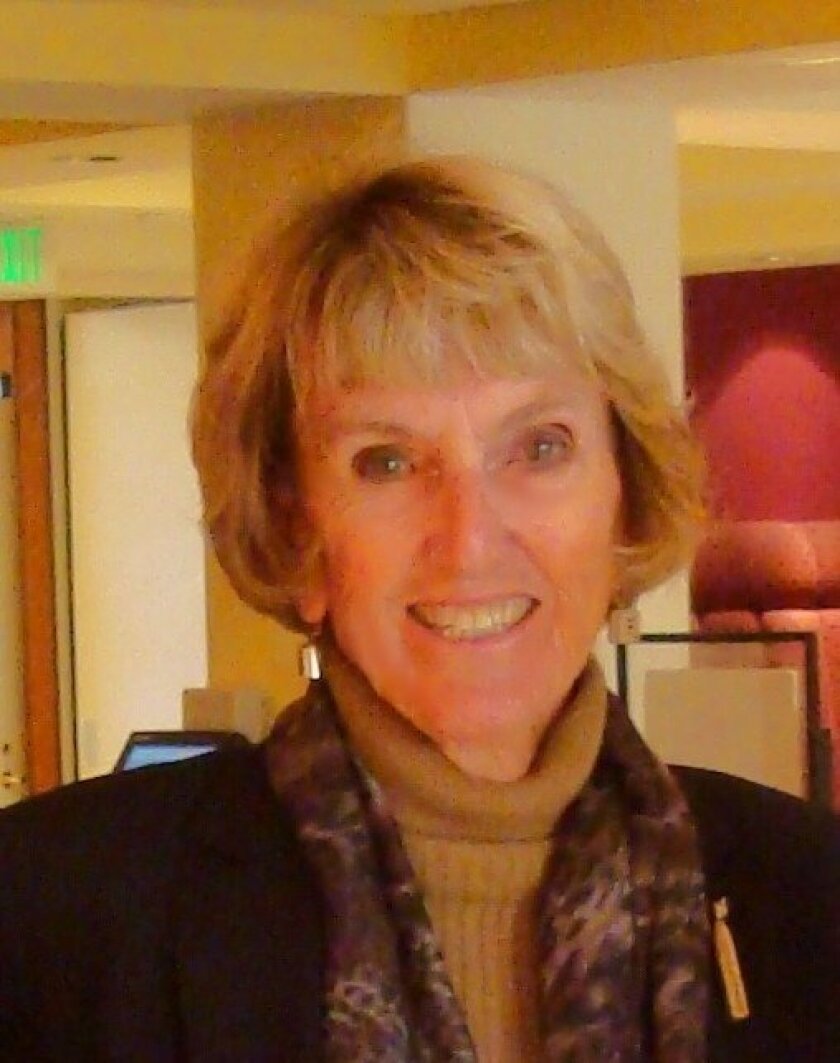 Jane Trevor Fetter is a career volunteer. She has served on the boards of the Junior League of San Diego (past president), Las Patronas, Catalina Island Conservancy, San Diego Foundation, San Diego Crew Classic Foundation, Stanford Athletic Board, and Francis Parker School. Growing up, she was president of La Jolla Elementary School, attended Francis Parker, and graduated from The Bishop's School in 1954. She played tennis, swam, and acted at the La Jolla Playhouse and The Old Globe.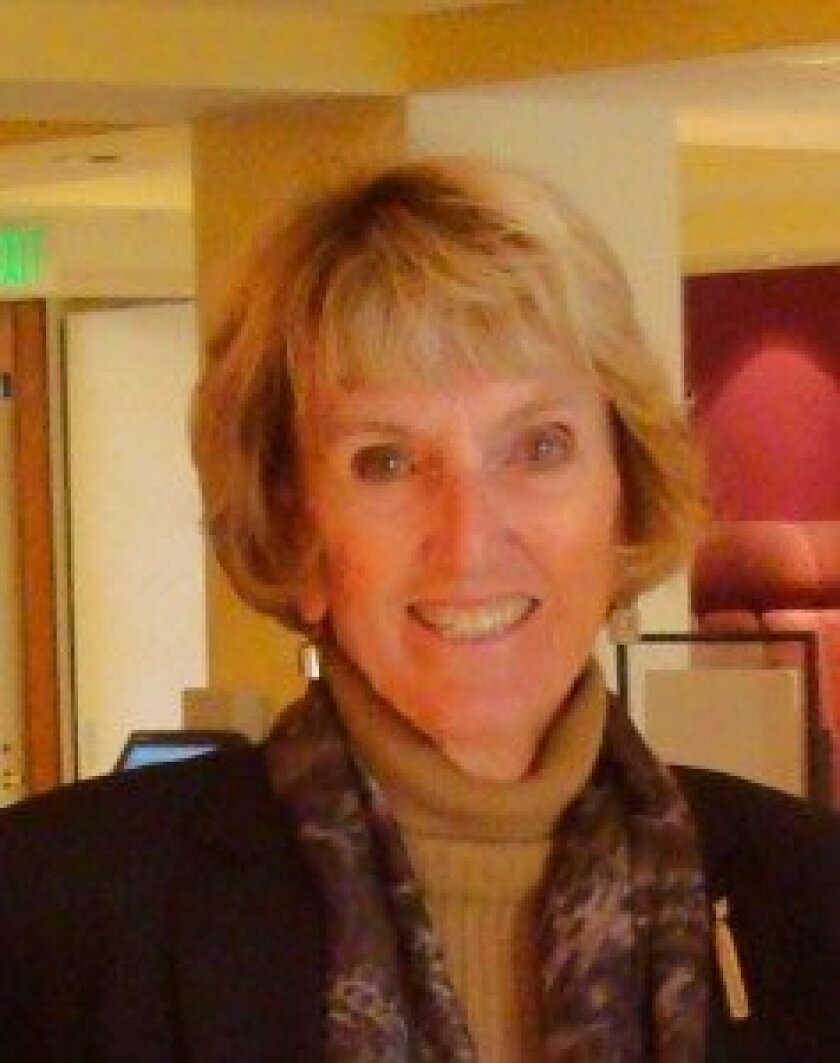 She graduated from Stanford University with a B.A. in economics in 1958. She married her high-school sweetheart, Thompson Fetter, and in 1960, they built the home they still reside in and where they raised their three children — Trevor, Margi and JJ.
She has chaired the Crew Classic Brunch (which she is chairing again in 2013), The Fish Ball, The Reuben Fleet Science Center's 25th Anniversary Gala, The Charity Ball, the San Diego Foundation's 30th Anniversary celebration, and the 1986 RITZ (which she is chairing again with her daughters in 2013).
Jane and Tom have seven grandchildren ranging in age from a fourth-grader to college students attending Stanford and Yale.
What brought you to La Jolla?
My family was originally from Detroit, Mich. In the early 1930s, my uncle James Trevor and his wife Helen, sought a warmer climate. They fell in love with La Jolla and were charmed with Cliff May and his architecture. They bought at least three Cliff May homes in the area – among them two on Hillside Drive. (These homes later were called the "munchkin houses.") In 1939, my father, Walter Trevor, contracted tuberculosis. It was felt that the best doctors and the best facilities to treat this disease were in San Diego and so my father, mother, Marian, and I moved to one of the homes on Hillside. Two years later, my grandparents and my Aunt Dorothy moved here.
What would you improve in town?
I would snap my fingers and wish that everyone in La Jolla was kinder and more compassionate — they way I remember them being when I was a little girl.
Who inspires you?
My parents, although deceased, continue to inspire me – my mother taught me to always seek knowledge and my father told me that I could accomplish anything I wanted. He used to whisper in my ear that if men and women weren't equal – and he thought they might be – then women were better. In an era when there was some prejudice against women, this was very empowering. My parents gave me great coping skills and the humor to go with them.
If you hosted a dinner party for eight, whom (living or deceased) would you invite?
I would start by making sure that the date was good for Jesus and Siddhartha Gautama. (I like to know what is ahead.) When we had a confirmed evening, I would check to see if either wanted to bring a guest. I would urge Jesus to bring his Mother and Father. I would, of course, include my husband Tom (he is very helpful at a dinner party) and my daughter JJ who lives next door. I'd want someone in the kitchen to help me serve dinner, as I'd really not want to miss the table conversation. If either Jesus or Siddhartha didn't bring a guest, I'd ask other family.
What are you reading?
I always worry when someone asks what I am reading. I have heard way too many eulogies where they discuss the books on the bedside of the deceased … usually The Bible, "War and Peace," and some other erudite classic, so, I have a friend poised if she hears of my demise to rush to my house and check my bedside table. But I just finished the latest John Grisham and the latest Charles Finch, and I am reading a fun book called "At Sea," by Laurie Graham. I have lots of favorite movies, but probably No. 1 is "Best in Show" by Christopher Guest.
What is it you most dislike?
That would be dishonesty and immorality.
What is your most-prized possession?
I have two; my health and my husband.
What is your most-marked characteristic?
Since I still picture myself as a nerdy, chubby, little girl with glasses and braces, I asked my children about this – the answers were competitiveness, confidence, wit, and an incredible memory.
What is your philosophy of life?
My motto is to live my life every day as though it appeared the next on the front page of the morning paper or the
La Jolla Light.
What would be your dream vacation?
My dream vacation is six weeks on our boat at Cherry Cove in Catalina with my husband, my dog, my cat, warm smooth water, fun tennis games, good books, and our family visiting in their own boats. The best part of this vacation is that I really get to do it every summer.
---