Football season in La Jolla has officially started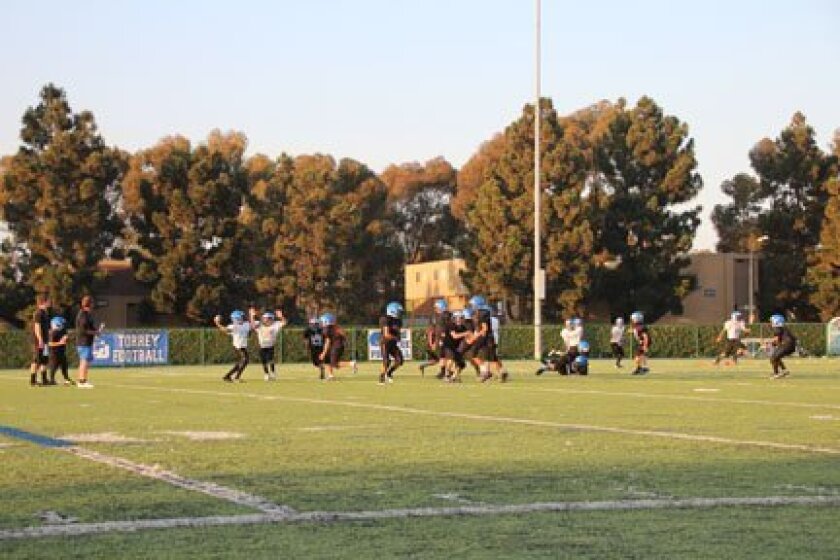 By Phil Dailey
For most area football players, their summer is officially over.
It's finally football season. Many of the high schools are already practicing and so too is La Jolla Pop Warner, a league that suits up players in full pads as young as 7 years old.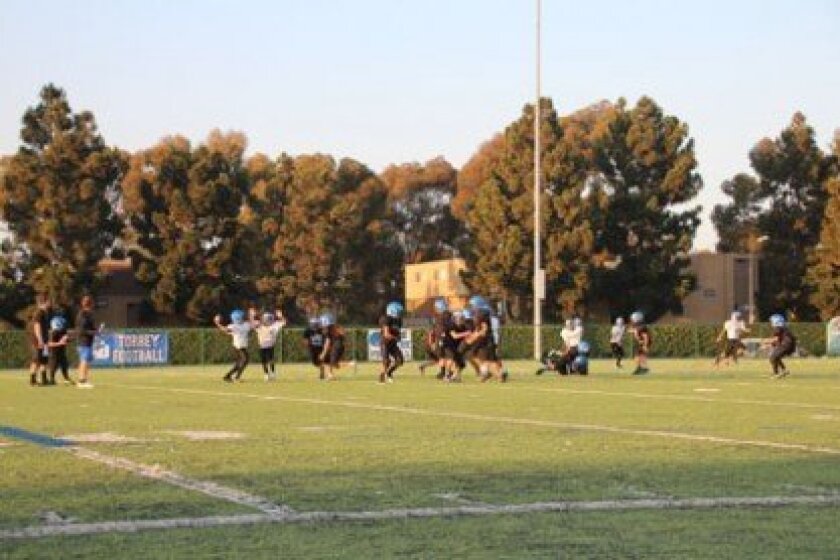 Monday night at La Jolla Country Day School, La Jolla Pop Warner held its fifth practice of the season — but for many, it was the first "real" practice in full pads.
"We have more kids in the program than we ever have and we are excited about the season and we think we are going to field completive teams at every level and have a lot of fun," said Scott Rosencrans, the league's president.
With flag football and cheer, Rosencrans said the official tally of kids in the program is more than 180.
La Jolla Pop Warner operates at La Jolla Country Day and has leagues that start with flag football (5-to 7-year olds) and full-contact leagues that include mitey-mite (7-to 9-year olds), junior peewee (8-to 10-year olds), pee wee (9-to 11-year olds), junior midget (10-to 12-year olds) and unlimited (11-to 14-year olds).
Conditioning requirements make it so all players must have 10 hours without pads, one reason there were still a few players who had yet to get in full gear Monday night. Once all players get 10 hours in pads, they will be able to move ahead into full-contact and scrimmage drills.
"We then proceed into our full-contact week, which is next week," Rosencrans said.
The league will scrimmage on Aug. 18 against San Carlos, followed by its first games on Aug. 25. All games will be held at La Jolla Country Day.
— For more information, go to
www.lajollapopwarner.org
---