Luxury car smashes into Ferrari dealership in La Jolla Wednesday night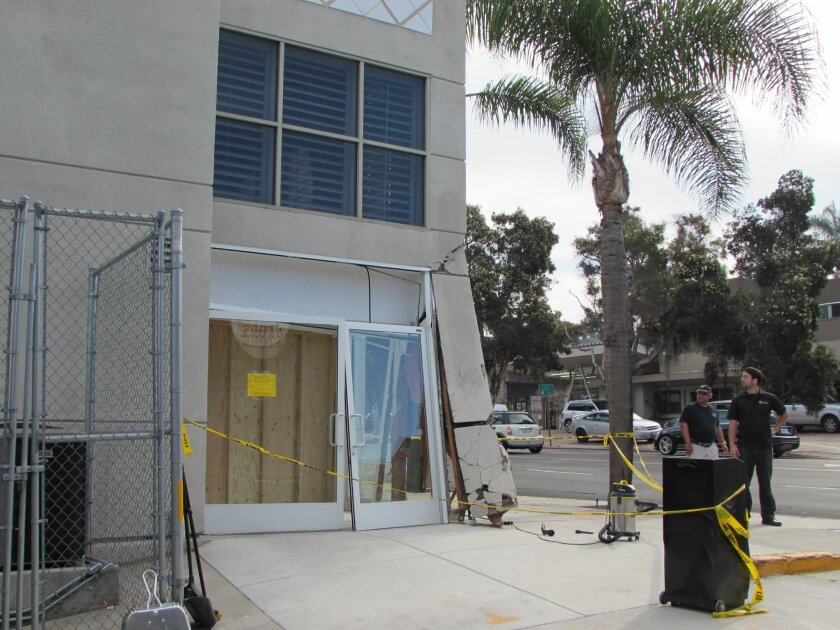 The Comedy Store and Ferrari of San Diego on Pearl Street were damaged Oct. 29 when they were struck by a rare luxury Fisker car whose driver veered off the street.
Austin Train, a Comedy Store employee, said he was in the club's office about 5:40 p.m. when he heard screeching and the building shook.
He said the driver of the Fisker hit the side of the building, causing minor damage. The car also struck a pillar of the Ferrari dealership across the alley, and several vehicles on the street. The driver told Train he apparently hit the gas pedal instead of the brake. The man did not require medical treatment, but was "pretty shaken," Train said. He told Train he had to pick up his son.
San Diego police Officer Dino Delimitros said the vehicles that were struck included a BMW, a Volkswagen and a Vespa scooter. No one was injured, but the crash caused a major traffic backup.
Fisker said the Ferrari dealership had more structural damage than The Comedy Store.
Fisker made luxury hybrid cars from 2008 to 2012. The company went into bankruptcy a year ago and was purchased by a Chinese company. The original car was the Fisker Karma. The first Fiskers cost more than $100,000. About 2,500 were made.
---