Fashion meets furniture at San Diego's AT-HOM fine-furniture store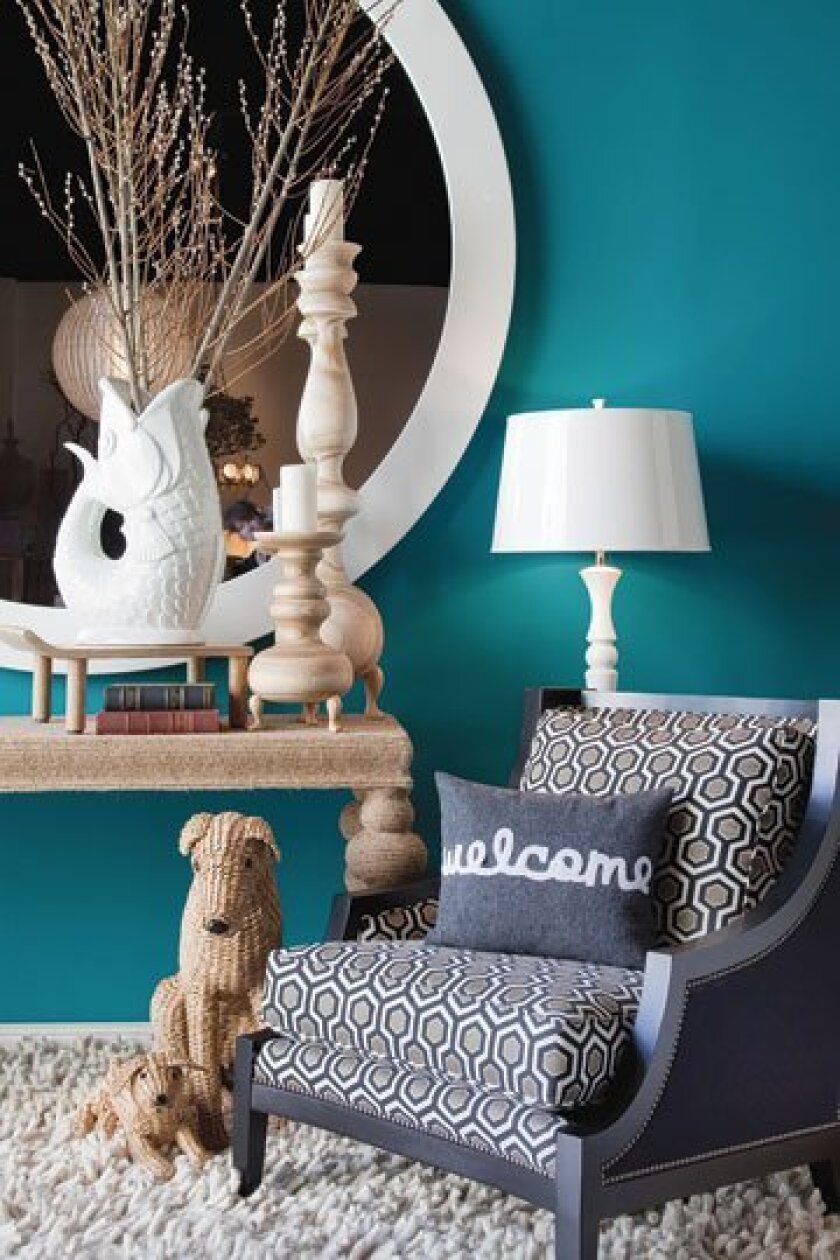 By Marti Gacioch
Fashion meets furniture at San Diego's AT-HOM showroom where manager Richard Romano and his colleagues guide clients through the many options available for their homes' signature look.
Whether it's a hand- rubbed four-poster spindled bed, a stylized Baroque mirror fashioned in silver leaf, a mid-60's-influenced sofa, or customized hardwood furniture by Noir (featuring textured, hand-hammered zinc designs in the form of dining tables and dressers), AT-HOM elements are anything but ordinary.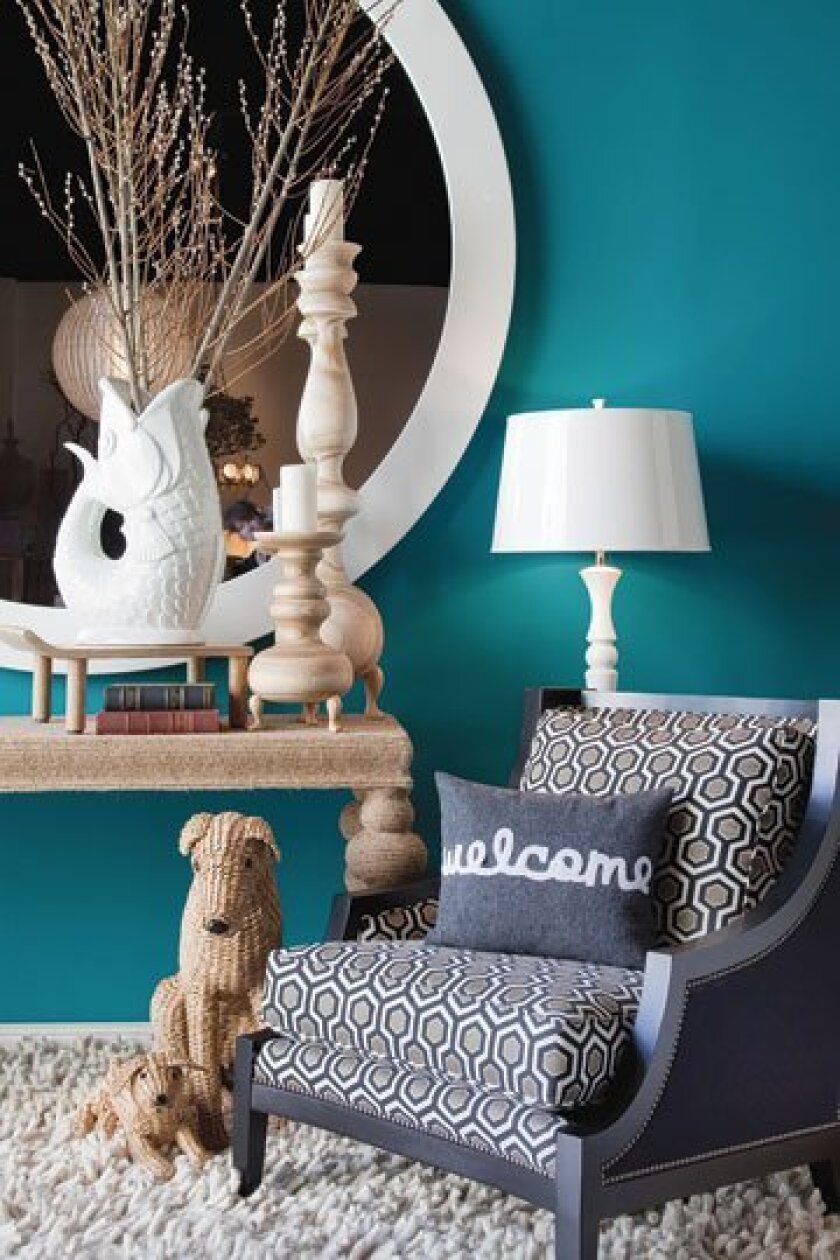 Owner Lee Thomas' inspiration to open AT-HOM two years ago grew from his realization that designer trends had slowly disappeared over the years in San Diego.
"We wanted to bring designer styles back and give San Diego a fresh, new look," Romano said. "We feature transitional modern furniture and carry a lot of unique pieces that you can't find in any of San Diego's manufacturers."
Visitors can explore a multitude of design elements by strolling through AT-HOM's 5,000-square-foot showroom offering dozens of manufacturer's pieces.
"We don't put one manufacturer's works all in one setting because we like our clients to see how a contemporary dining table would work with traditional chairs or a crystal chandelier over a very modern living room set," Romano said. "That gives them the opportunity to see how different genres of design can be fused into one area, so clients feel like they have their own individuality."
AT-HOM offers its clients either in-home or in-store service at no charge where a designer will present the many options for everything from a simple dining room to a complete house makeover.
"We do everything from window treatments to bedding to area rugs, and we're getting into custom cabinetry and hardwood flooring, as well as lighting and accessories," Romano said.
Color plays a significant role at AT-HOM where Romano finds that design is directly related to fashion. "I tell my female clients, 'let me see what's in your closet and I'll design your home around it,'" Romano said. "We want to know what colors they like."
According to Romano, there is no single popular color right now; instead a pattern of colors rule design. "We're color blocking patterns of bright colors and rich jewel tones and doing a winter/summer mix," he said. "We're introducing deep royal blues this winter, but we're popping that with the soft roses and tangerine colors that are summer influences."
AT-HOM's new area of the store features gift and accent pieces. Besides books, candles and fragrances, unique pieces include a bowling-pin decanter and serving set and vibrantly colored rubber bowls.
AT-HOM Furniture
• 2310 Kettner Blvd., Suite B, San Diego
• Hours: Noon to 6 p.m. Monday-Saturday, and noon to 5 p.m. Sunday.
• (619) 744-9974
•

at-hom.com
---