Farewell Maitre D! Restaurant sale marks the end of fanciful dining era in La Jolla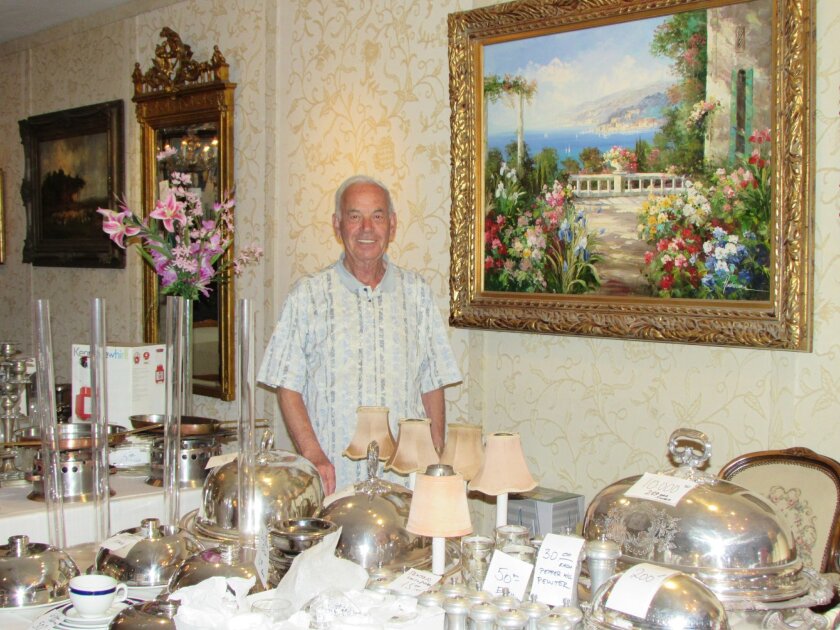 For most of his 79 years, Slovenia-born Louis Zalesjak has been on the giving side of the hospitality business, attending to the needs of the rich and famous in tony hotels and restaurants around the world. Now, as he eyes retirement in Monte Carlo, "I'm going to be on the other side," he winked. "I'm going to get!"
During last-minute preparations for a liquidation sale Oct. 9-12 at his beloved Maitre D restaurant in La Jolla, Zalesjak paused to reminisce.
He said he closed the restaurant Sept. 20 and sold the two-story building at 5521-5523 La Jolla Blvd. for $2.34 million to "a Belgian national," not knowing the new owner's plans. (The San Diego Daily Transcript reports the new owners "have begun actively looking for a new upscale restaurant to lease up the space.")
He pointed to hundreds of photographs along the walls, recalling the scientists, doctors, mayors and movie stars who dined there in privacy and Old World-style over the past three decades.
"Many of my customers became my friends; they made dinner reservations for 8 p.m. and stayed well past midnight," he said. "They loved my Steak Diane and Bananas Foster flambéed tableside. Those were very good times. This restaurant was my life."
Next to the tables filled with the vases, goblets, silver-serving pieces, domed platters and works of art priced to sell, stood a glass cabinet full of trinkets.
"Those items are gifts from grateful guests and are not for sale," Zalesjak said. "I'm taking some of the memories with me."
---