Fall flourishes at Adelaide's La Jolla florist with fall seminars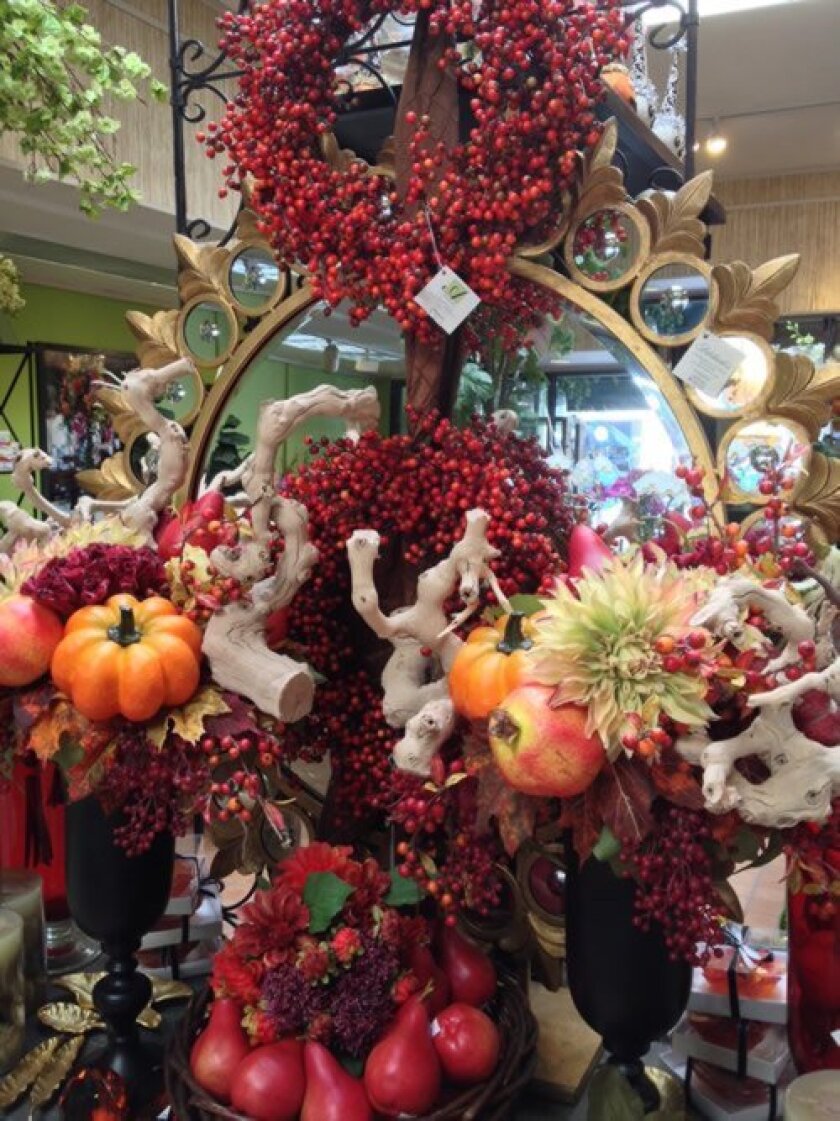 By Marti Gacioch
Adelaide's La Jolla florist will present a series of fall décor workshops designed to spark customers' creativity.
"Generally the seminars are about two hours," said manager Jerry Parent. "The first hour or so is a lecture and demonstration, and then everyone has the option of buying supplies at a 10-percent discount. The designers stay behind to help people create something of their own they can take home."
The series kicks off with "Introduction to Fresh Flowers," 1 p.m. Sunday, Oct. 20. "Phalaenopsis Orchid Care" is the focus of the 1 p.m. Sunday, Nov. 17 seminar. "Fresh Holiday Wreath Making" is in the spotlight for noon, Sunday, Dec. 8. It will be followed by a second seminar that day at 3 p.m. titled, "Extraordinary Holiday Tablescapes."
"We'll demonstrate how to put together a table for the holidays," Parent said. "It's everything from the creative use of different types of candle-holders to using different natural elements like greens and berries and various fruits and vegetables to decorate your table with holiday flair."
Parent said he plans to show a traditional Christmas tablescape and a traditional New Year's table design. "It will be something people can put together that gets them to both ends of the spectrum, and they can create the elements that they want to use for their own tablescapes," he said.
"We have the entire store converted into holiday décor — everything from Hanukkah to Christmas, and it's been a pretty spectacular tradition that thousands of people come for it every year," Parent said. "The Country Day kids come out to sing carols, and we'll have our traditional cookies, cider and punch and all the various things people can buy for the holidays for their friends and family."
Adelaide's
7766 Girard Ave., La Jolla
(858) 454-0146
adelaides.com
The Business Spotlight features commercial enterprises that support the
La Jolla Light
.
---