Everything You Need to Know about Smart TVs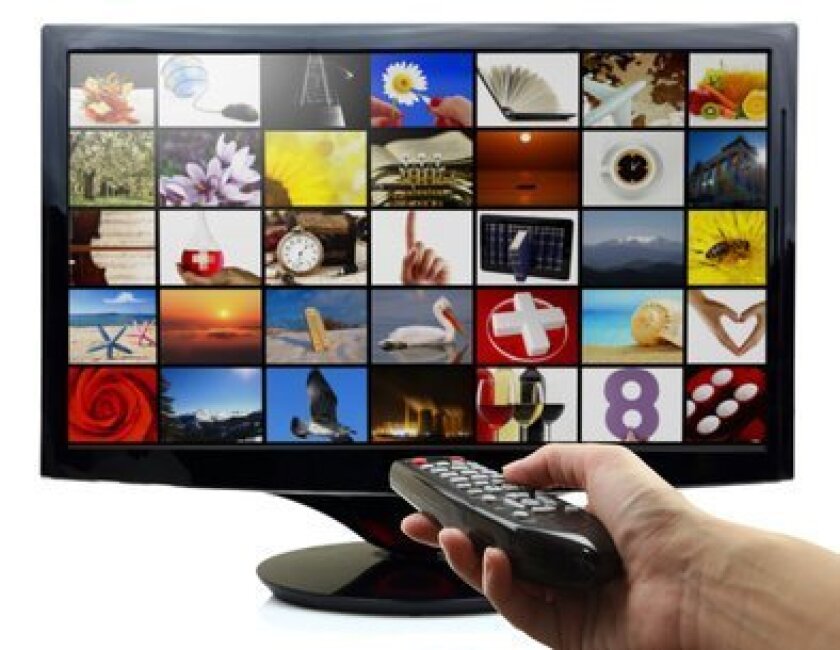 By Otto Benson,
Modern Home Systems
Everything seems to be going
smart
these days, and that now includes our television sets. But if you're wondering if it is wise to go smart with your entertainment system, here are answers to all the essential questions.
What is a smart TV?
"Smart TVs", or what used to be called "connected TVs" are televisions that can be connected to the internet to access streaming media services and entertainment apps, such as on demand video-rental services, Internet music stations, or Web browsers. While some rely on a wired Ethernet connection, most have built-in Wi-Fi. Because of this, it's important to keep in mind the location and coverage of your Wi-Fi router. In some cases, you may need a Wi-Fi range extender.
How do smart TVs differ from one another?
As of today, there is no standard operating system or interface for smart TVs. This means that each manufacturer uses different software and graphics, and also will offer a different variety of online services. For the most part, all smart TVs will provide the most popular services such as Netflix and Pandora, however some companies only offer a handful of apps while others offer pages worth. It's best to spend some time scrolling through the set's offerings to see which one will give you the services you're looking for.
Is a smart TV vulnerable to the same "bugs" as computers?
Can a smart TV crash or freeze like a PC? Can it still be hacked or contract a virus? Unfortunately, the answer to all of those questions is yes. Smart TVs use computer chips to handle video processing, upscaling, multiple screens and an Internet connection. They also use memory to buffer streaming video and music, and need additional processing power to deal with graphics. While these things can occasionally cause crashing or freezing, simply turning the set off then on again usually resolves these issues. And while the security is improving, smart TVs are not yet as safe as computers, so it is not recommended to conduct your banking or online shopping on your smart TV.
Can you surf the web on a smart TV?
In order to fully go online, your set will require a special browser that's not only compatible with all the HTML standards that websites use, but can also convert and properly display those sites on a big screen. Some smart TVs can do this, but not all. Be sure to ask if your set has its own browser, and also inquire about a wireless keyboard option.
Is a smart TV better than a standard TV with a set-top box?
Services like Roku, Apple TV, Chromecast, and Fire TV offer some streaming services like Netflix, or iTunes if you go with Apple TV, and can be fairly inexpensive (a Roku Streaming Stick is just $50). So if you don't want to buy a new TV but want smart-TV services, this may be an option. However, while a smart TV usually costs about $150 more than a compatible TV this isn't "smart", that price gap is narrowing and generally, the smart service is not the only added benefit. Because smart TVs are part of a manufacturer's higher-end product, you will most likely also be getting better picture quality and additional features such as more HDMI ports.
Can a smart TV replace cable?
There has been a lot of talk about "cord cutting", or terminating the need for cable or satellite TV in favor of paid online services such as Hulu Plus and Netflix. While most channels such as HBO offer a limited number of shows through their app, the only way to get the full channel is still through cable or satellite. Additionally, watching live sporting events is still dependent on the standard modes of television. But if your family mainly uses TV for movies and the occasional TV show, then this "cord cutting" may be possible.
If you're thinking about moving to a smart TV or any other home entertainment upgrade, please visit our website
www.modernhomesystems.com
or call us at 858-554-0404 to take advantage of our highly trained technicians and our more than 25 years of experience.
---