Electric bike shop opens in La Jolla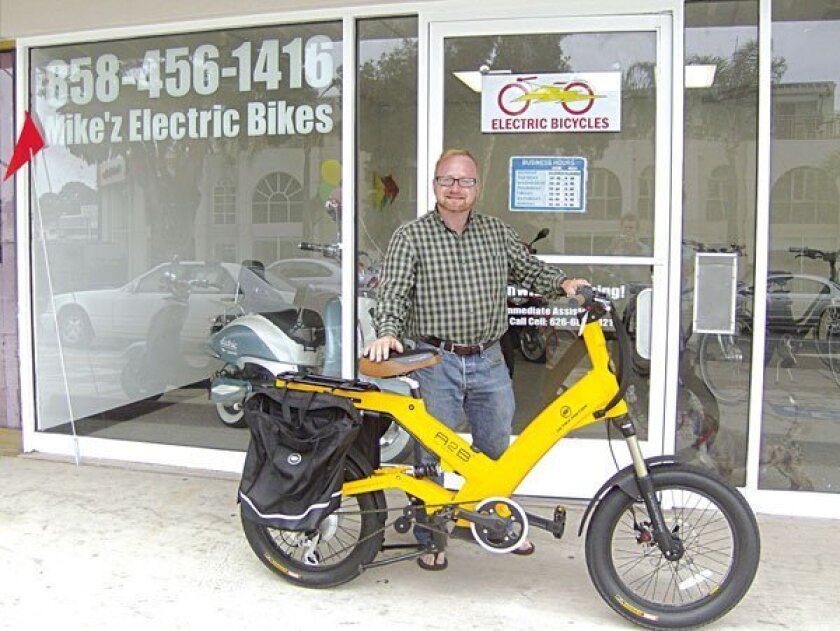 Mike Zeller has opened Mike'Z Electric Bikes, a new sales and rental business, at 941 Pearl St. where a postal shop used to be.
Zeller, who also has an electric bike shop in Pasadena, said electric bikes powered by a rechargeable battery that plugs into a standard electric wall socket have been around for more than 20 years but have been gaining in popularity for the last five years.
Zeller is offering eight models of electric bikes ranging in price from $550 to $3,000. He added that he would also offer a service to convert a standard bicycle into an electrical bike.
He said he chose La Jolla for his new shop because the community's many hills make it a natural to sell electric-powered bicycles that climb hills easier than standard models.
---