Election 2012: Congress 52nd District
Compiled by Pat Sherman
To provide readers with some 11th-hour inspiration prior to the June 5 Presidential Primary Election (at least those who didn't vote absentee), the
La Jolla Light
posed five questions to the candidates running for San Diego's 52nd congressional district. We hope their responses offer an informative, final glimpse at the platforms and personalities of those running to represent La Jolla.
The 5 key questions
1) What three specific La Jolla issues do you believe to be the most pressing, and how would you address each?
2) Do you believe it is in the best interest of La Jolla to secede from the city of San Diego? Why or why not?
3) Name a dream or aspiration you've had to set aside for your career?
4) Name the historical figure you most identify with and what inspires you about that person.
5) What do you despise most?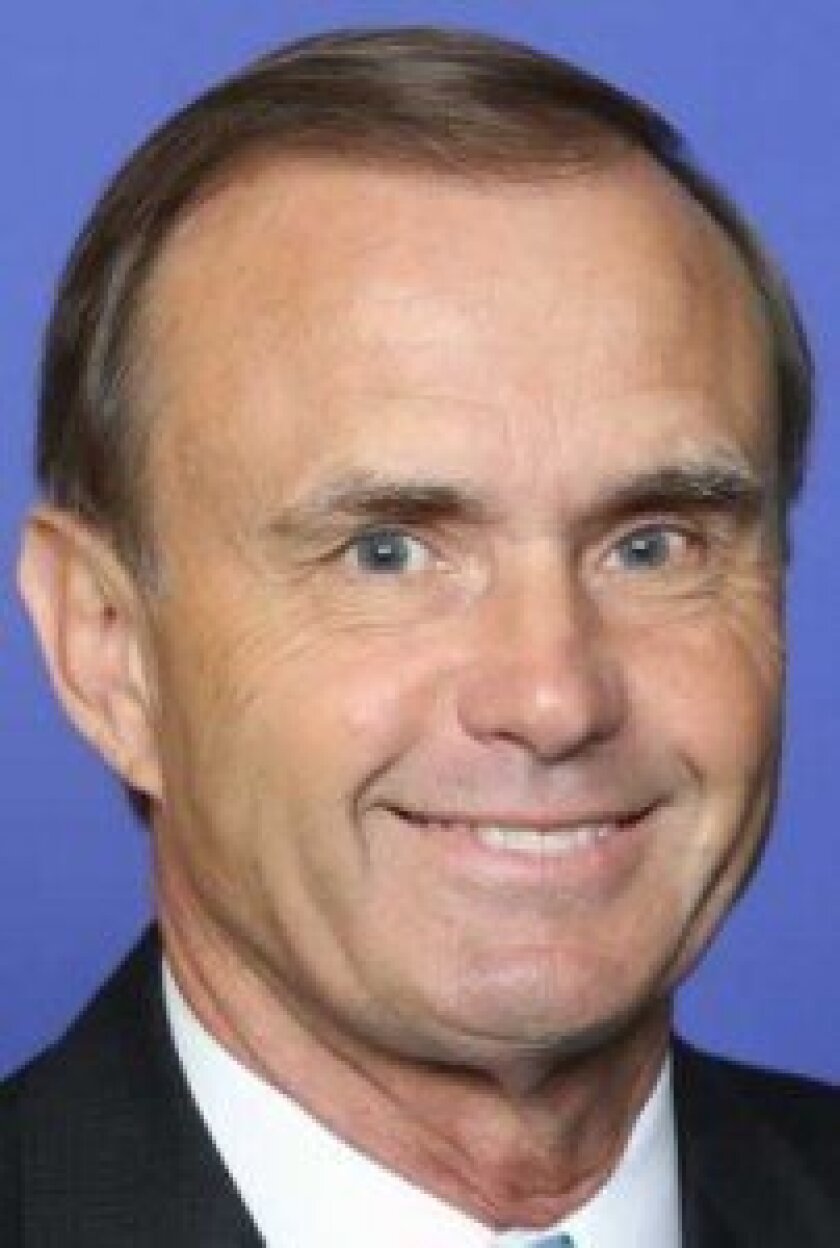 Brian Bilbray, Republican, incumbent
1)
A. Quality of life and the environment
B. Ensuring jobs and a robust economy
C. Protecting the progress of biotech and research
My legislation, H.R. 909, The Beach Act, which addresses water quality; H.R. 1036, the Job Creation and Innovation Investment Act of 2011; and H.R. 4056, the Science and Technology Regulatory Relief Act of 2012, all show my efforts to protect each of those.
2)
No, as I know that existing state law gives the City of San Diego the control as to whether they allow any community to secede.
3)
My dream is to sail around the world in my own boat and see all the many countries and their cultures.
4)
President Theodore Roosevelt, because he was the president that got the job done, both addressing the economy and the environment.
5)
I detest people who pick fights just to fight, especially when we have legitimate issues that we need to deal with.
To read our earlier interview with Bilbray, click
here
.
Gene Hamilton Carswell, Republican, developer
1)
A. Support of business in La Jolla to entice more tourism, which would include the completion of the 22-year planned (Belvedere) Promenade. This costs money and that is the problem with the San Diego City Council controlling us. This project to revitalize the central business area was reapproved in 2004 and became a part of the La Jolla Community Plan and approved by the La Jolla Town Council (LJTC). When another agency controls your goal, it is a primary concern.
B. Guano in the La Jolla Cove and the stench and toxicity emanating from this: It is a problem for our community, is a deterrent to tourism and this is directly related to business. Cleanup has about six to 10 regulatory hurdles to overcome. It can be accomplished with persistence time and legal input.
This is a task that we can solicit help through the Department of the Interior and accomplish. I shall be your advocate and work with the Department of the Interior to accomplish this and have a National Pollutant Discharge Elimination Permit issued.
C. Eliminate rush hour traffic congestion with a safe, southbound exit from I-5 onto 52 West into La Jolla and increase parking for more customer access in the business area. Removal of stop signs and the inclusion of traffic circles on Torrey Pines Road is an amazing way to allow a greater continuous flow of traffic through to ingress and egress La Jolla Shores and La Jolla Village. We need to engineer, model it and implement it at all the congested intersections on Torrey Pines Road. The parking issue is critical and must be addressed with diagonal parking on both sides of streets, adding additional parking and reducing extensive delays as people attempt to parallel-park.
2)
The obvious answer is autonomy, maintaining your tax dollars here and having your destiny as a community determined locally. But there are problems with this. These can be overcome.
3)
To have more of a stabilized family life is a continued dream. Most if not all of us neglect some aspect of our family to ensure financial survival for them.
4)
Abraham Lincoln is the "man." His strength, intelligence and ability to lead us to a unified nation took over 100 years to obtain. Lincoln's understanding of the Constitution and the Bill of Rights still transcends us.
5)
Other than public apathy, irresponsible politicians and the greed displayed by Wall Street — and a lack of a responsible water plan for Southern California.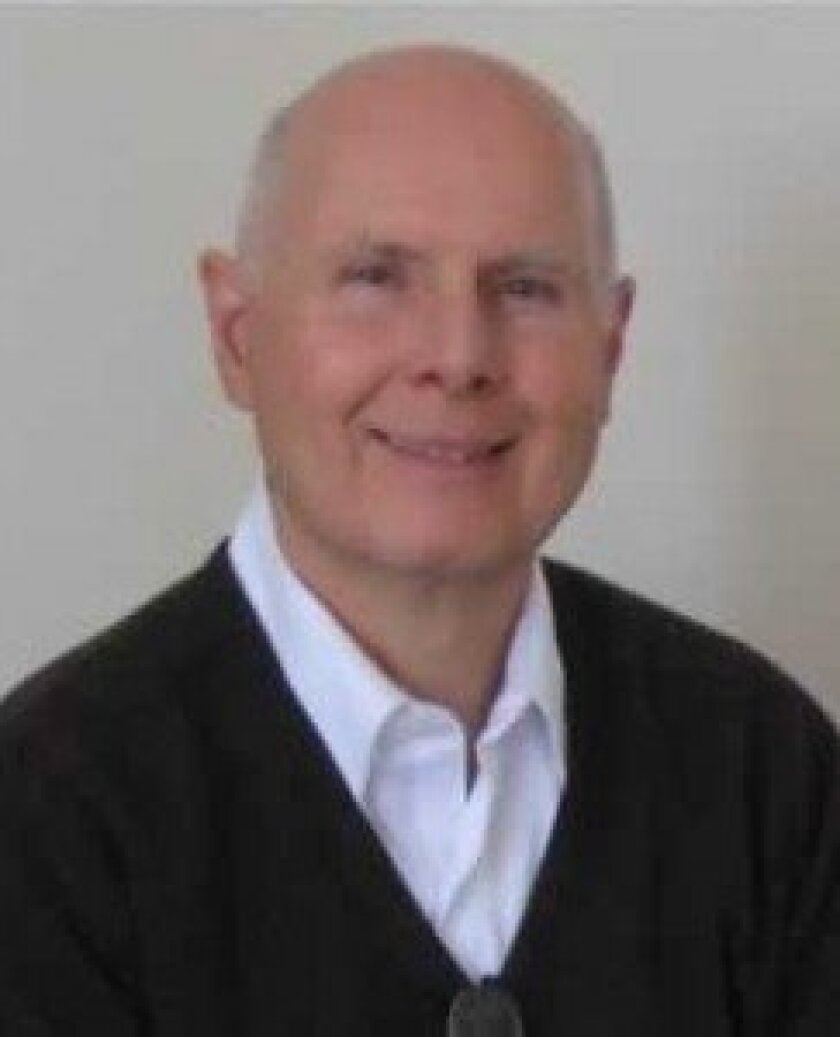 Wayne Iverson, Republican, physician
1)
A. Appropriate Healthcare Reform: Replacing the Affordable Care Act (PPACA), President Obama's health plan, with new, wholesome legislation.
B. Reducing Taxes for all Americans: Making the 2001/2003 tax cuts permanent, reduced tax rates, reduced capital gains tax, and simplifying IRS regulations.
C. Preserve Medicare: Strengthen the current Medicare program and offer a second option to those people 55 and younger.
2)
No, in this current, difficult economic environment the best measure in the short term is to elect new public officials who can restore responsible government. If La Jolla seceded it would just duplicate all the difficulties San Diego experiences. The key is to change business as usual within government administration.
3)
None.
4)
Benjamin Franklin. He was one of this country's founding fathers who was brilliant and had a wide range of skills and talents.
5)
I am not a hateful person so detest is too strong of a word. I would say I most dislike man's inhumanity to man. In that regard, the terrorist threat to Americans and the people of the world is one of my greatest concerns.
To read our earlier interview with Iverson, click
here
.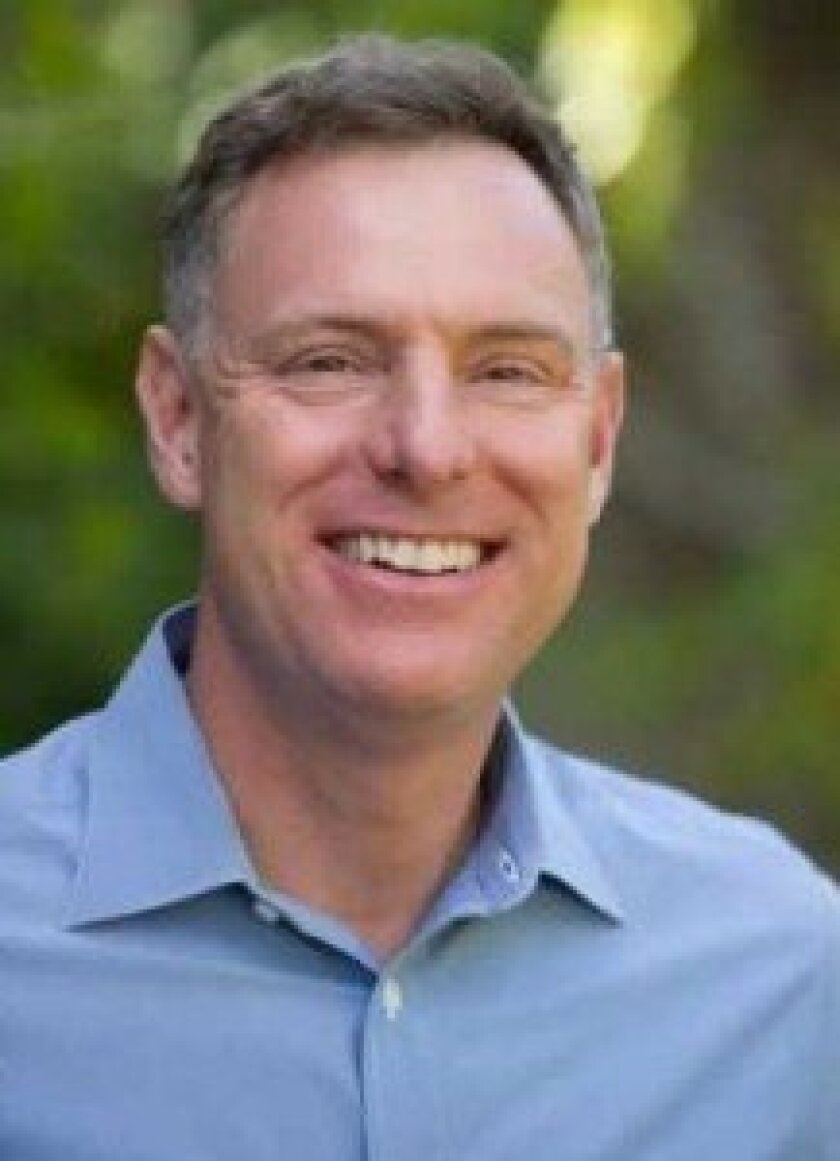 Scott Peters, Democrat, Port Commissioner
1)
A. Jobs and the economy: Like the rest of the country, La Jolla suffers from the economic downturn. Our small businesses — owned, run and patronized by locals — provide jobs, an important part of our local tax base, and a vibrant village for our residents. La Jolla will prosper as our national economy recovers. To help, I have proposed an "Invest in America" strategy that I will support in Congress calling for investment in infrastructure, education and a new energy strategy as ways to get people to work right now and keep America competitive into the next century. It can be viewed
here
.
B. Basic scientific research funding: Every day here in La Jolla, researchers at Salk, Scripps, Sanford-Burnham, UCSD and others use grants from the National Institutes of Health to find cures to Alzheimer's disease and cancer. These scientific investments have transformed our local economy while raising the quality of life for millions worldwide.
According to a recent study, high technology, which includes biotech and life sciences, accounts for an economic impact of $41.5 billion and about 11 percent of the region's total workforce. But the current Congress is backsliding on these investments. Funding for science is not keeping pace with inflation, and is even being cut. As a member of Congress, I will fight for adequate and consistent funding for scientific research.
C. Water quality: La Jollans love our beaches. They add tremendously to our quality of life and we spend a great deal of time there with friends and family. Our children grow up swimming in the ocean. When I was elected to the City Council in 2000, San Diego had 365 sewer spills – one per day! The New York Times travel section had recently featured San Diego beaches not as attractions, but as polluted areas to be avoided. As co-chair of the city's Clean Water Task Force, I led an effort to rehabilitate our long-neglected sewer system and to clean the system for the first time in over 15 years. We added low flow sewage diverters along the coast, to capture sewage spills before they reach the ocean. As a result, by 2007, we had reduced sewer spills and beach closure days by 80 percent, and our beaches now consistently earn A grades for water quality in the annual survey from Heal the Bay. As a former environmental lawyer, I understand the importance of the Clean Water Act in protecting our beaches and bays and I will fight to maintain its effectiveness.
2)
It is hard for me to imagine a proposal for secession that would get the required positive vote from La Jollans and also a positive vote from the rest of the City. When I represented La Jolla on the City Council, I ensured that the City provided data and cooperation to "Independent La Jolla" advocates, but I focused on working within the city to improve our community, at the "throat," in Bird Rock, on Fire Station 13 and by undergrounding utility lines.
3)
I have always aspired to be in public service, so this is no sacrifice for me. Because of the election, though, I haven't been on my bicycle in about two months. I hope to do some more riding in the summer.
4)
I admire most those who fought fearlessly for positive change on behalf of others: Gandhi, Martin Luther King, Jr., Mother Teresa, Theodore Roosevelt and Franklin Roosevelt. I am also greatly inspired by my dad, Harvey, a Lutheran minister who fought for civil rights and housing desegregation in the suburbs of Detroit where I grew up in the 1960s.
5)
Black olives and the Los Angeles Dodgers.
To read our earlier interview with Peters, click
here
.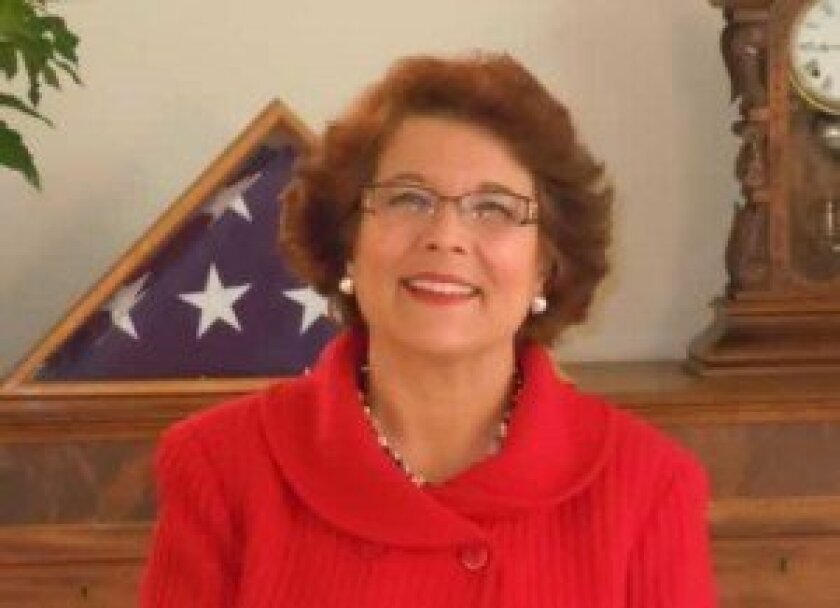 Lori Saldaña, Democrat, educator/researcher
1)
A. Traffic congestion
B. Potholes and general disrepair of roads
C. Disintegrating water and sewer infrastructure
These seem to be some of the most pressing problems in the community. As these are largely products of the city's fiscal problems over the last decade, we need to pressure city officials to make basic infrastructure maintenance a priority over other projects. That said, I also see reinvestment in our nation's infrastructure is as a critical component of our economic recovery and would work to secure available funding for local projects.
2)
I would support the voters' decision on this issue. Succession would be an extremely expensive undertaking, requiring a large investment in resources to pay for infrastructure maintenance, public safety and other amenities like parks and libraries. Any ballot language would need to fully and accurately address the related costs, so residents understand what's at stake for their pocketbooks.
3)
I've been fortunate in having the opportunity to combine many of my aspirations with my legislative work, but I would enjoy a little more time for outdoor recreation and fitness activities, including hiking, boating and SCUBA.
4)
Eleanor Roosevelt, for displaying intelligence, strength of character and grace under pressure during tremendously challenging economic times for Americans and the world.
5)
Low voter turnouts.
To read our earlier interview with Saldaña, click
here
.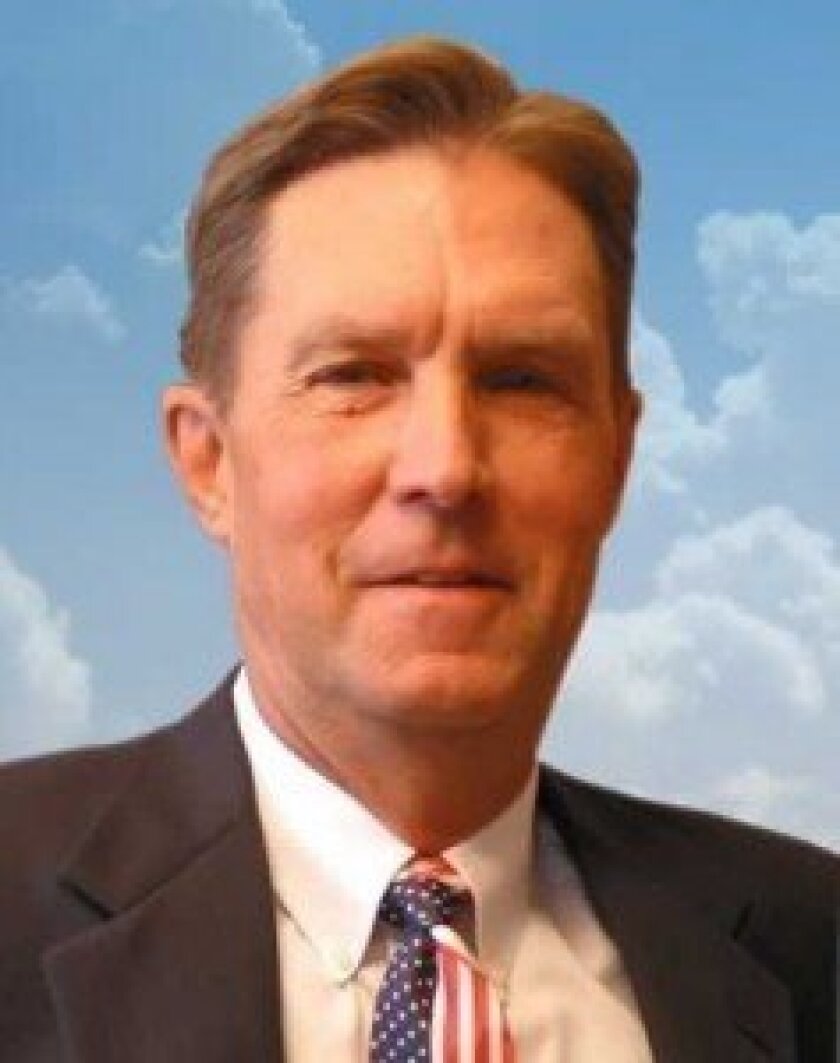 John Stahl, Republican, retired executive
1)
A. Jobs: We need to encourage private sector investment in San Diego to bring sustainable jobs back to the community. The exodus of technology and manufacturing companies will continue unless we address the regulatory, tax and paperwork required to grow a business in San Diego.
B. Federal Spending: The federal debt going to $23 trillion in the next 10 years will not allow citizens to preserve the American dream for future generations. We need to: 1) do away with baseline budgeting; 2) do away with spend or lose; 3) eliminate block grants; 4) take the GAO report that talks of 1,500 duplicative, fragmented and ineffective programs and reduce them; and 5) use the10th Amendment to the Constitution to restore sanity to federal spending.
C. Restoring trust in Congress: I take no PAC money and will represent the best interests of the citizens in the 52nd District. I have proposed the following to demonstrate leadership by example: 1) have Congressmen take a 15 percent pay cut; 2) cut the staff from 22 to 12 3) cut the franking privilege from $250,000 to $25,000 using technology and e-mail; 4) take no federal pension; 5) put personal asset in a private trust.
2)
This is not a federal issue. The citizens of La Jolla need to decide for themselves what is best for the community.
3)
None, I have lived the American dream and have always pursued my interests professionally and personally.
4)
Ronald Reagan. He used common sense and restored pride in America.
5)
People who tell me that career politicians are the only ones who can solve the mess that career politicians have created. These problems we face can be solved using common sense, the Constitution and Judeo-Christian principles. We need to send people to Washington who do not take PAC money, have business skills and want to serve and not self-serve.
To read our earlier interview with Stahl, click
here
.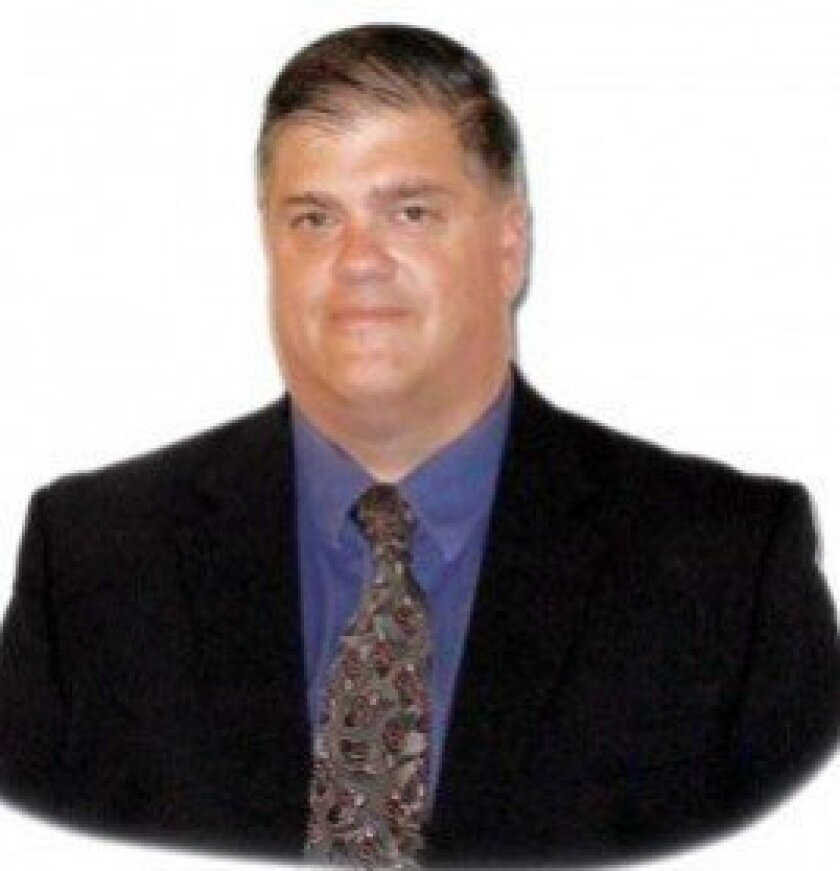 John Subka, Republican, corporate executive consultant
1)
A. Unemployment: Unemployment is at a 60-year high! Companies are bringing over cheap labor from India/China on Federal H-1 visas approved by your Congress. These policies serve to replace American jobs at a cheaper rate, then put the middle class on permanent unemployment at the cost of the states.
B. Federal deficit: The federal deficit is growing and neither party is taking responsibility to address the issue. Instead Congress voted to extend the deficit to more than $15.5 trillion dollars, making your money worth less, at the cost of your children and grandchildren!
C. Current lending policies: Under current policies, foreclosures and bankruptcies remain high. Credit markets decreased by less than $3.5 trillion, and the U.S. dollar is devaluating every day. Incomes are going down, and under current economic policies there is no end in sight. Under current lending policies nobody can qualify for real estate loans. Besides why should a bank take the risk and lend to you at 3.25 percent when they can get the same yield on a U.S. Treasury bond at no risk. Policies like this are preventing growth because the lenders do not want to take any risk.
2)
No. There are many fiscal issues San Diego is facing, but La Jolla seceding will not solve any of the true economic issues.
3)
My dream would be to try to make America a better place for our children, including my two little girls, and many younger generations to come. I truly hope and would be very honored to represent each and every one of you in Congress if given that opportunity and trust.
4)
Gen. George S. Patton: "Americans love a winner. Americans will not tolerate a loser. Americans despise cowards. Americans play to win all of the time. … That's why Americans have never lost nor will ever lose a war; for the very idea of losing is hateful to an American."
5)
How critical issues are currently being handled in our country. The politicians in Washington are simply selling out America, outsourcing the jobs, and making the middle class a thing of the past. Washington needs new people who are familiar with real-life situations that have not been insulated from the world of reality.
To read our earlier interview with Subka, click
here
.
---