Eight to the Bar! Boogie Woogie Queen Sue Palmer plays La Jolla Cove on Sunday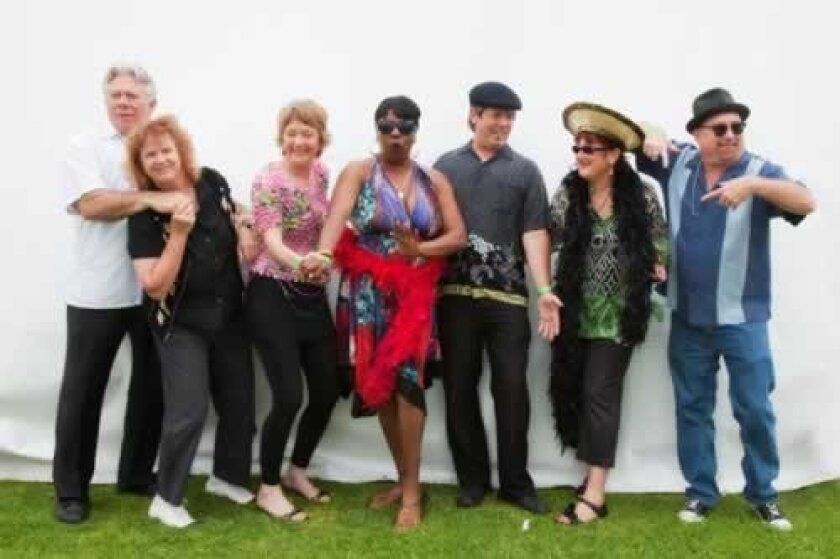 By David L. Coddon
When Sue Palmer throws a party, you'd better not be sitting down. You'll get knocked into next week, because the dancers will be swingin' and they'll need lots of room.
As a treat for her fans, the longtime San Diego-based pianist known as the "Queen of Boogie Woogie" has just released a new CD appropriately titled "Party Favorites." Backed by her Motel Swing Orchestra, which includes sax man Jonny Viau, bassist Pete Harrison, drummer Sharon Shufelt, guitarist Steve Wilcox and trombonist April West, Palmer leads the way on such swing classics as "Chattanooga Choo Choo," "Cow Cow Boogie," "Don't Get Around Much Anymore" and "Boogie Woogie Bugle Boy." There's also a cover of "The Nighttime is the Right Time," which was a hit for Ray Charles, and a tune called "Lovey Dovey." "A lot of people in New Orleans played that one," said Palmer. "We play it R&B style."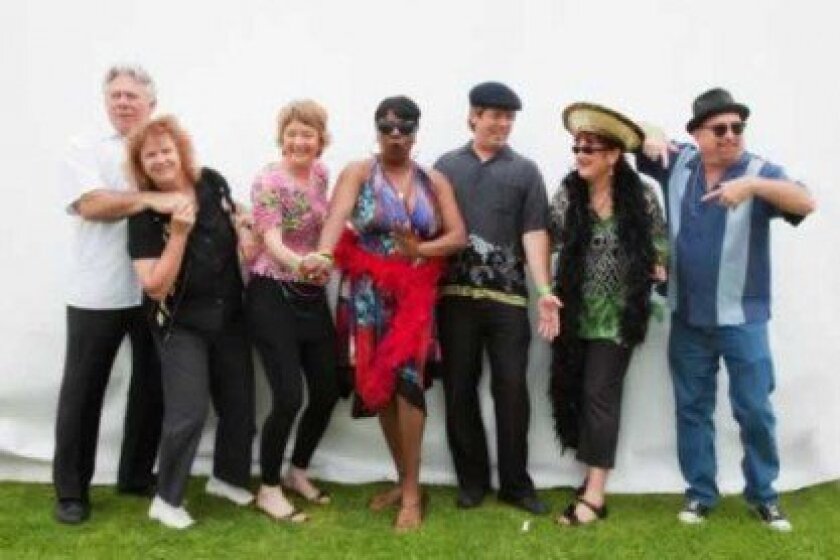 Palmer, who will perform Sunday Aug. 26 at Scripps Park as part of the La Jolla Concerts by the Sea series, has been keeping "old-fashioned stuff" cool, musically speaking, for more than 20 years. "It's a feel," she said, trying to put boogie woogie into words, though you get the feeling she'd rather be playing it any old day than trying, albeit goodnaturedly, to explain it. "It's got lots of meat to it. You can tap your foot. It makes you want to get up and shake."
She's regularly up there shaking, at the piano or electronic keyboard, just like the fans in her audiences. "My biggest job is to have fun," she said, "because when anyone sees me having fun, it's catching. If I can enjoy myself, the crowd can come along if they wish."
There's no wishing about it. They come along, and they keep coming along. When Palmer's not playing local gigs, such as her regular Wednesday nights at Croce's downtown, she's swingin' on the road. "I just got back from two festivals, one in Alabama and another in Michigan," she said. "They hadn't heard from Sue Palmer for 30 years, and they just went nutty. There must not be that many people doing this."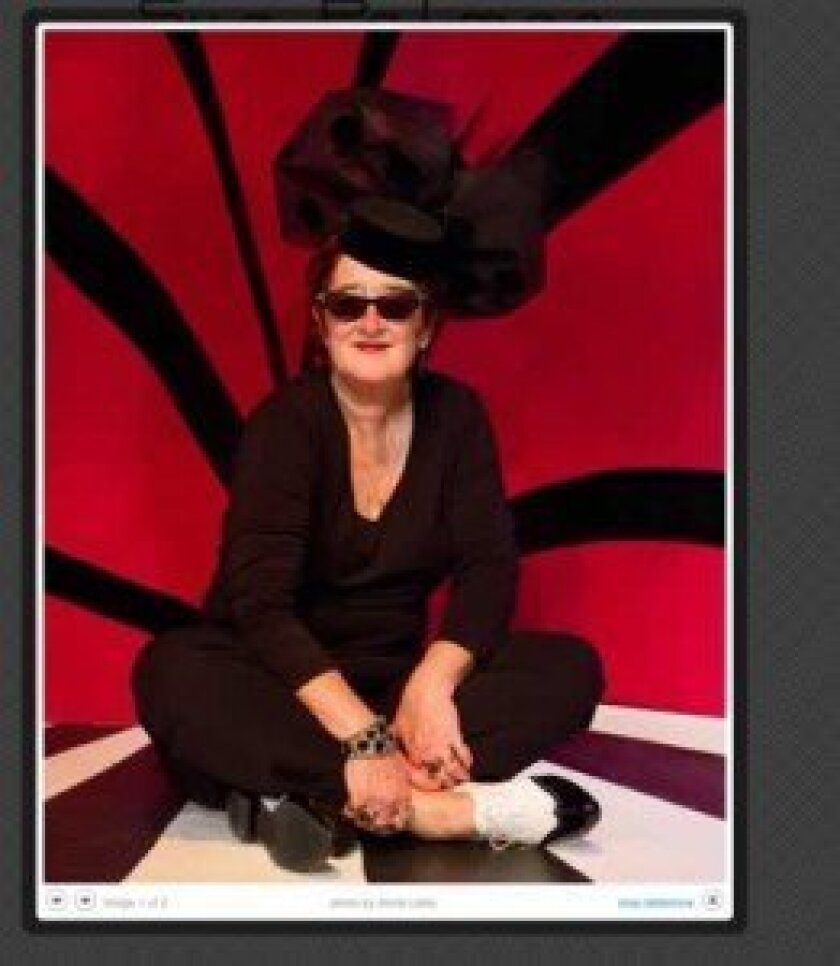 Well, at least not doing it the Sue Palmer way, which is all out. For example, she's on her fourth Roland keyboard. "I always beat 'em to death," she said.
While she took piano lessons for five years as a child, Palmer admits to being "pretty uneducated" in terms of formal musical training. "But I come from a musical family, so it was expected that you play. I quit taking lessons and started to play by ear."
By the time she set out on her own and began compiling a repertoire and getting gigs, "I got so busy I had to quit my day job. (Make that jobs – everything from toting the mail to working at the welfare department.)
"I always played music but sometimes I'd run out of money and I'd have to go back. "But," she added, "I haven't had a day job since 1987."
When you're the Queen of Boogie Woogie, after all, who needs a day job?
If you go
What: Sue Palmer & Her Motel Swing Orchestra, part of the La Jolla Concerts by the Sea series
When: 2 p.m. Sunday, Aug. 26
Where: Scripps Park, near La Jolla Cove
Cost: Free
Contact: (858) 454-1600
Website: ljconcertsbythesea.org
---