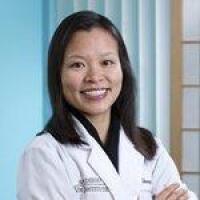 Dr. Van Cheng
Whether you paused your exercise routine during the holidays, or you are ready to begin a new exercise program, January is the perfect time to recommitment yourself to physical fitness.

December is filled with many physical demands and a lot of stress revolving around holiday festivities.

Have you been holding off on treating your varicose veins?

Do you have leg pain at night?

The itchy skin that can affect varicose vein sufferers often is diagnosed as either venous stasis dermatitis or venous eczema.

From San Diego's coast to the inland communities, fresh fruits and vegetables are plentiful this time of year at local farmers markets.

Summer fun days are here, and it's time to get out in the warm San Diego sun.

Busy airports and booked hotels are signs that the months of shutdowns, closures and travel restrictions due to the COVID19 pandemic are coming to an end.

A diet rich in vitamins B, C, D, E, and K can strengthen blood vessels to support the venous system.

For the first time in the past year, we can dream again about traveling and can think about planning trips in 2021.

Long, lean, beautiful legs might not be in the cards for everyone, but it's possible to love your legs and look your best – even for varicose vein sufferers.

A new year often brings inspired goals for improved health and wellness, and this year no exception.