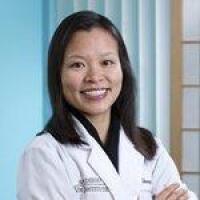 Dr. Van Cheng
Latest from this Author
The heat of summer signals a time for fun in the sun.

Summer travel season is in full swing.

Although standing for an extended period is associated with varicose veins, sitting also can exacerbate this health condition.

Have you noticed that varicose veins seem to have appeared suddenly?

Have you noticed patches of fine red, purple or blue veins around the nose, face, knees or ankles?

Spring is the perfect time to address varicose vein issues and start your treatment for beautiful legs before weekends at the beach time and summer weddings season is in full swing.

A handful of dark chocolate. A bowl brimming with fresh raspberries.

Whether you paused your exercise routine during the holidays, or you are ready to begin a new exercise program, January is the perfect time to recommitment yourself to physical fitness.

December is filled with many physical demands and a lot of stress revolving around holiday festivities.

Have you been holding off on treating your varicose veins?

Do you have leg pain at night?

The itchy skin that can affect varicose vein sufferers often is diagnosed as either venous stasis dermatitis or venous eczema.