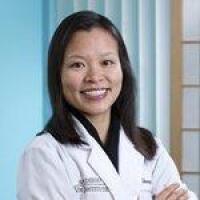 Dr. Van Cheng
Summer fun days are here, and it's time to get out in the warm San Diego sun.

Busy airports and booked hotels are signs that the months of shutdowns, closures and travel restrictions due to the COVID19 pandemic are coming to an end.

A diet rich in vitamins B, C, D, E, and K can strengthen blood vessels to support the venous system.

For the first time in the past year, we can dream again about traveling and can think about planning trips in 2021.

Long, lean, beautiful legs might not be in the cards for everyone, but it's possible to love your legs and look your best – even for varicose vein sufferers.

A new year often brings inspired goals for improved health and wellness, and this year no exception.

'Tis the season for frosted cookies and homemade fudge.

Did you know that the average person spends as many as 10 hours a day sitting?

Chilly mornings and shorter days are signs that fall has arrived in Southern California.

San Diego Vein Institute specializes in treating venous concerns and optimizing venous health with a goal of helping its patients keep their legs looking healthy and attractive.

What we eat plays a vital role in how well blood circulates throughout the body.

What you eat makes a difference, especially when it comes to your circulatory and venous systems.