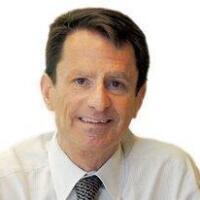 Dr. Scott Lippman
Latest from this Author
While most coronaviruses cause common cold, three have become more dangerous, crossing species to people: the first was SARS CoV in 2003 and the latest to "make the jump" — SARS-CoV-2, the virus which causes "Coronavirus Disease 2019" or COVID-19. According to former FDA Commissioner Dr. Scott Gottlieb, there was a large, late-season spike in U.S. "flu-like" illness, raising the unsettling possibility that the novel corona virus may have been here earlier than initially thought.

FRONTLINE CANCER: Oncology is going through an immense transformation, like the Internet in the early 1990s, and academia-industry partnerships are playing an increasingly critical role in this revolution.

FRONTLINE CANCER: Some of you may recall what I hope was a heartwarming holiday column about one family, a doctor and their unified hope for a new beginning (in the Dec. 26, 2018 La Jolla Light, "Frontline Cancer : The season for family, health, hope and new beginnings" at lajollalight.com/scott-lippman/cm-ljl-frontline-cancer-jan3-2019-20190102-story.html) I'd like to update you on their journey and share an amazing story of an uncommon partnership in rare disease that has accelerated strategic alliances and rare cancer research, specifically SDH-deficient Gastrointestinal Stromal Tumor (GIST) research, all in the last three years.

FRONTLINE CANCER: When cancer hits home, people want to know why.

FRONTLINE CANCER:This is the season for celebrating family, health, hope and new beginnings.

FRONTLINE CANCER: Cigarette smoking is responsible for more than 480,000 deaths each year in the United States, according to the Centers for Disease Control and Prevention — that's roughly one in five deaths annually.

FRONTLINE CANCER: For some years, the rate of new colorectal cancer (CRC) cases in the United States has been dropping, thanks to increased screening.

FRONTLINE CANCER: In recent years, CAR-T cell-based immunotherapies have grabbed headlines, taking off like, well, a race car.

FRONTLINE CANCER: In recent days and weeks, you've probably seen or heard reference to the All of Us Research Program, an effort to collect the genetic, biological, environmental, health and lifestyle data of at least 1 million volunteer participants living in the United States.

FRONTLINE CANCER: Clinical trials are the final step before a new drug or treatment is approved for broad use in patients.

FRONTLINE CANCER: Almost two years ago in his 2016 State of the Union address, President Obama launched the U.S.

FRONTLINE CANCER: Among the many ways that cancer can confound successful treatment is its ability to draw upon some of the strengths and defenses of healthy cells and tissues, exploiting them to boost its resistance to therapy and its chances of survival.