Double Agents: Twin sisters are La Jollans, cardiologists and search-and-rescue dog 'trainers'
By Linda Hutchison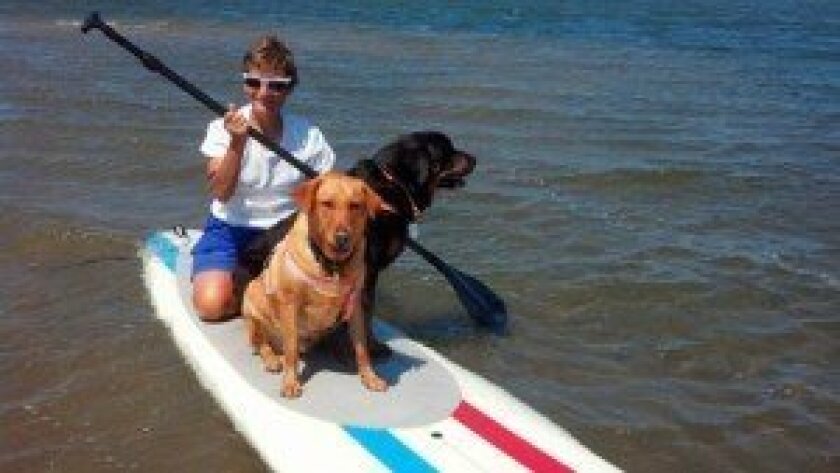 Should you pass a woman walking two dogs quickly and purposefully along La Jolla streets, chances are it's Julie Swain, M.D. You'll notice her two dogs are not stopping often to smell the roses. That's because they are search-and-rescue (SAR) dogs, out for their daily exercise, trained to ignore distractions.
You may also notice a second woman sometimes on these jaunts and think you're seeing double, and you are — it's Swain's identical twin sister, Judy Swain, M.D.
Both sisters are La Jolla residents and telecommuting cardiologists, but only Julie Swain volunteers with her SAR dogs. Judy Swain owns cats and helps her sister exercise the dogs when needed.
Currently, Julie Swain and her dogs participate in three SAR teams: Southwest Search Dogs, covering much of San Diego and surrounding cities (she is a founding member); Search Dog Resources, a sister team based in Riverside, covering Hemet, Beaumont, Desert Hot Springs and Palm Springs; and California Rescue Dog Association (CARDA), a state-wide organization and the largest volunteer search dog organization in the country.
"We mostly search for lost people, kids or older people with Alzheimer's," Swain said. Although the teams have participated in several high-profile searches, they do not discuss individual cases, since they are group efforts, Swain explained.
Most often team members and their dogs pick up on a lost person's direction of travel and sometimes the trail can end at a bus stop.
Unfortunately, some searches end in finding a body. "We found one body on Mission Trails a few years ago and a student in Fullerton who was found in a creek under 168 feet of water. He'd been out walking his dog and was washed away. The dog was found later, too."
Although SAR dogs can be bred, many are rescued dogs, like Swain's. They include Luke, 2, a combination lab and golden retriever, who was found at a truck stop in Arizona, and Klaus, 12, a black Rottweiler, who was abandoned in someone's backyard.
Rescued dogs can be harder to train, Swain said. Luke, for example, had a fear of men. But within nine months of training, he was an excellent trailing dog. SAR dogs are usually medium-sized and from the working, herding, sporting or hound groups.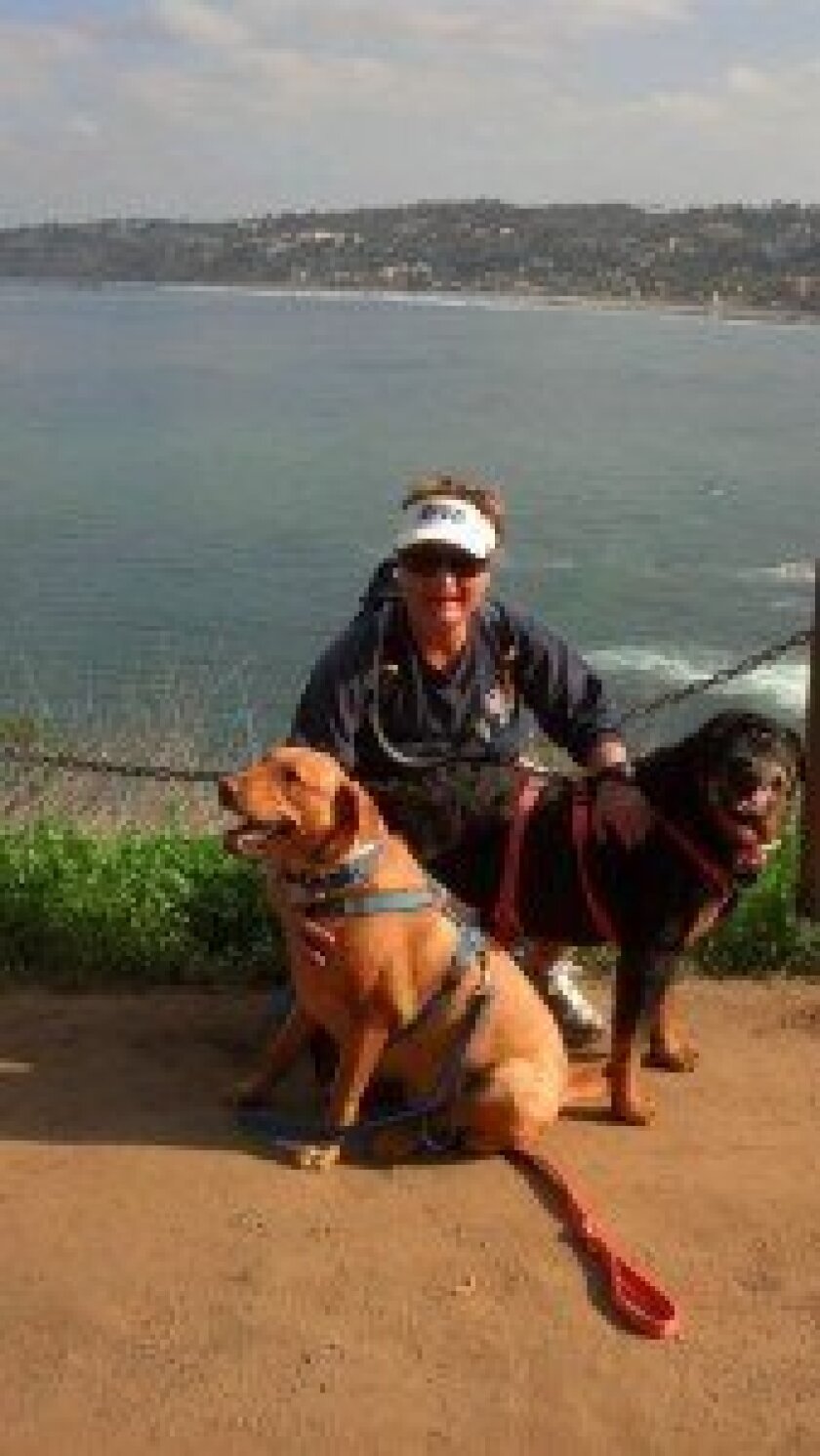 There are two main certifications for SAR dogs (although the two categories can overlap). Trailing or tracking dogs usually keep their noses to the ground, stay leashed and use all their senses (including smell) to follow the trail of one person, sometimes using a personal article such as clothing or keys. Area search or air scent dogs usually keep their noses in the air and search for a person or a body.
They are not leashed and return to the handler when they have found something. Sub-specialties within this category include searching in forests, avalanches, water, buildings and searching for human remains or cadavers. Klaus is a cadaver dog.
In order to qualify for SAR teams, dogs must pass several certification tests, above and beyond usual canine obedience training. The dogs must be able to ignore distractions and handle mentally and physically challenging situations and environments, be agile and able to swim.
Training and exercising SAR dogs can take 10 to 20 hours per week. Most SAR dogs also have a playful nature. "They are lovers, not fighters," Swain said. "Only the police use dogs to search for dangerous people."
■ Getting started
Swain began her SAR work in 2002, while working as a research administrator for NASA. Unable to own dogs, she did the next-best thing and volunteered with the Mid-Atlantic SAR team.
After moving to La Jolla, she soon adopted dogs and became involved with the California SAR teams. She also rescues animals as part of the Humane Society's Animal Rescue Reserve Program.
For Swain, it is the perfect way to spend her free time. "What is better than hiking with your dog?" she said. "I like the outdoors, dogs and activities with a scientific application and I like to help people."
Currently, Swain is a cardiovascular surgeon, a professor and director of clinical research for the Icahn School of Medicine at Mount Sinai and director of the center for Medical Devices at Mount Sinai Heart Institute in New York. The center tests medical devices for FDA approval. Her position requires her to travel to Washington three days a month.
She attended UCLA, Baylor College of Medicine in Houston (where she worked with the renowned Michael DeBakey) and UC San Diego. She was the first woman chief of cardiology in three different hospitals.
Her sister Judy, who is five minutes younger, lives nearby. She also attended UCLA, then UC San Diego and Duke University, where she trained in internal and cardiovascular medicine and became well known in the field of molecular cardiology.
A former professor at UCSD and Stanford (where she chaired the Department of Medicine), she currently works as the executive director of the Singapore Institute for Clinical Sciences and as a professor of medicine at the National University of Singapore, where she travels for a week each month.
The sisters were raised in Cypress by an oil company executive father and a librarian mother, who has an elementary school named after her.
In addition to their work and volunteer positions and helping each other out, Julie and Judy Swain also serve as forest fire lookouts on Palomar Mountain.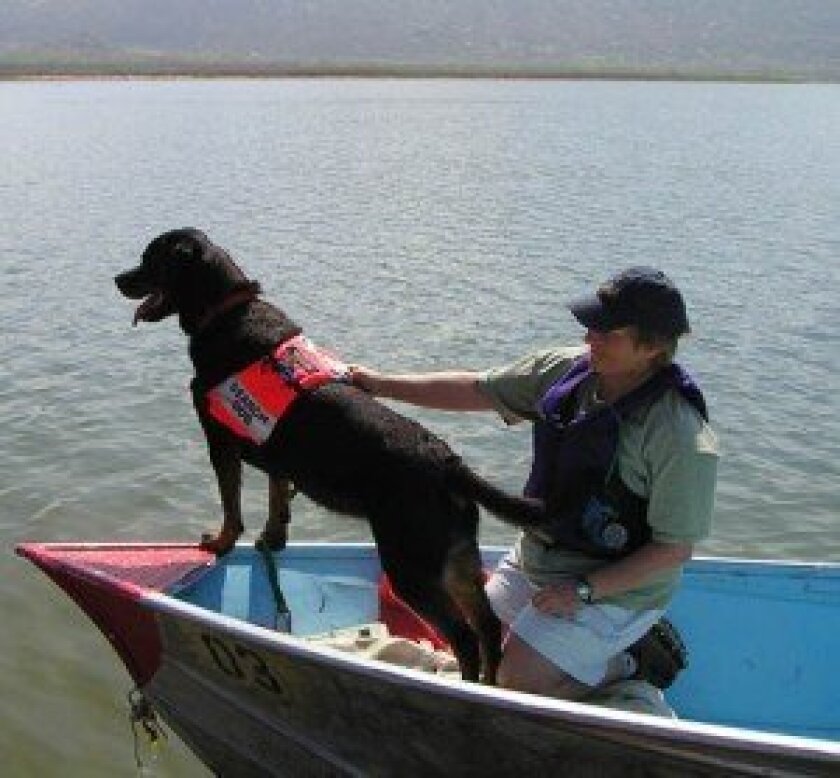 ---