Documentary on La Jolla actor Cliff Robertson underway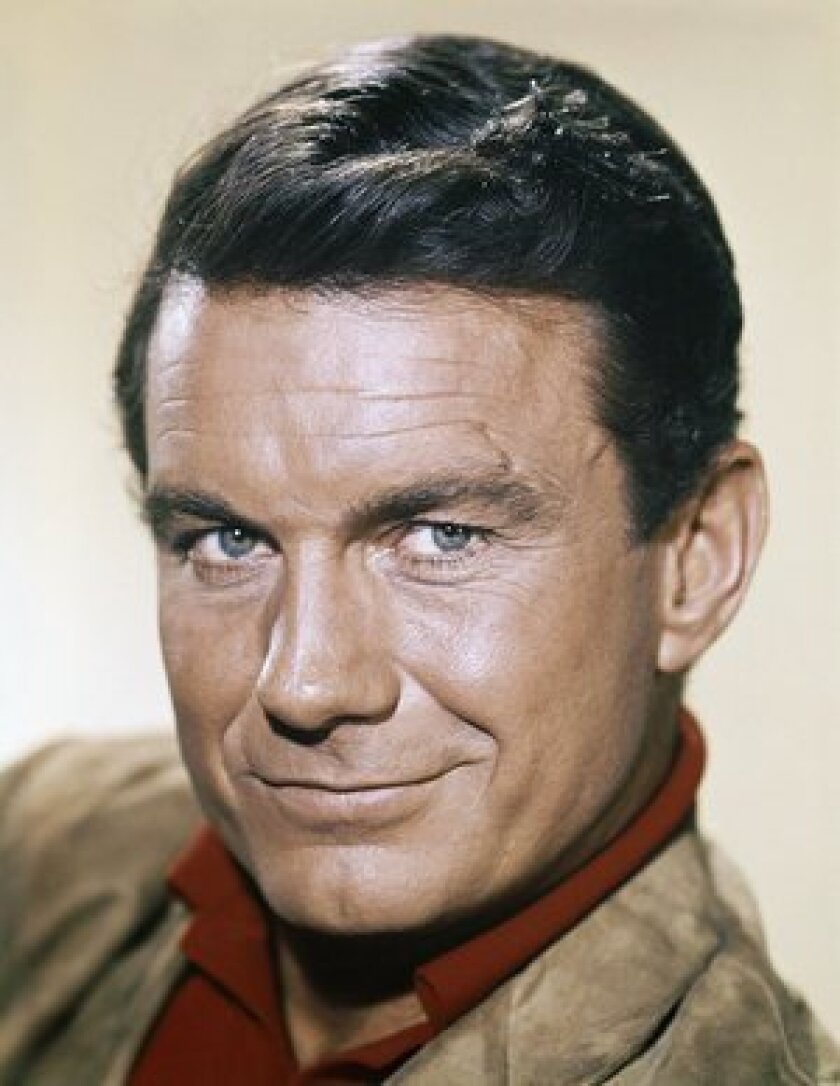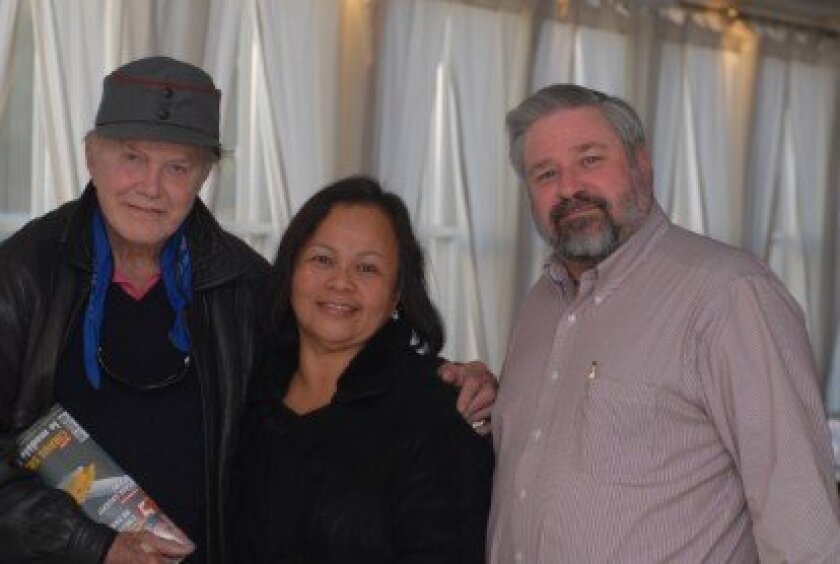 On the Web
■ To contribute to the project or for more information, visit
indiegogo.com/projects/cliff-robertson-documentary
By Pat Sherman
Native La Jollan and Academy Award winner Cliff Robertson, who owned an estate home on Dunemere Drive, will get his due in a documentary being developed by public relations professional Stephen Thompson, who met Robertson while working with him on the 2002 horror film, "The 13th Child: Legend of the Jersey Devil" (which Robertson starred in and co-wrote).
Robertson, who portrayed a young John F. Kennedy in the 1963 film, "PT 109," and went on to win an Academy Award for Best Actor in 1968's "Charly," most recently appeared as "Uncle Ben" in the "Spider-Man" film trilogy.
Robertson died on Long Island on Sept. 10, 2011, at age 88. Though his primary residence was in New York, he purchased the 1922 Spanish colonial Casa de la Paz on Dunemere Drive in 1963, selling it in 2005 for $14.5 million.
To help fund the documentary, Thompson kicked off a campaign on the crowd-funding website, indiegogo.com. Directing will be Brian Gillogly, who interviewed Robertson, Sally Field and others for his 2011 documentary, "Accidental Icon: The Real Gidget Story." Thompson, who served as Robertson's public relations agent for the last decade of his life, said he is seeking help to fund the project from the "Cliff Robertson community" of friends and fans. He hopes to raise $9,500 to cover development costs.
"I want this project to be a gift to Cliff's family from everyone who knew him, and everyone who appreciated his work," Thompson said. "I don't want to ask anyone to work on the project for free, or ask Cliff's family for any financial support. The entire project will be funded through donations through our Indiegogo campaign."
Robertson was a fixture in La Jolla, helping plan La Jolla High School class reunions, and lending his support and name to the La Jolla Historical Society. He also served as grand marshal in the La Jolla Christmas Parade. "I'm willing to speak to anybody that knew him" for the documentary, said Thompson, who once booked a radio interview for Robertson on the same day as his La Jolla High reunion.
"He did not want to be rushed," Thompson recalled. "He really enjoyed seeing all the people who he had grown up with."
Robertson was also an accomplished pilot, who in 2008 pre- sented an Ambassador of Aviation Award created in his honor to fel- low actor-aviator John Travolta.
Along with the rights to clips from some of the films and television appearances from Robertson's six-decade career, Thompson is hoping to get an interview with Travolta.
The documentary will also highlight Robertson's humanitarian efforts, including his work organizing food supply flights to Ethiopia to combat famine, and his pivotal role in uncovering the check-forging scandal of former Columbia Pictures President David Begelman, which some believe led to Robertson being "blacklisted" from Hollywood.
"He was the real McCoy," Thompson said. "He was not a Hollywood phony. He was really a terrific, warm guy who stood up for what he believed in."
---