Deli-icious Café-Coffeehouse expands its offerings in La Jolla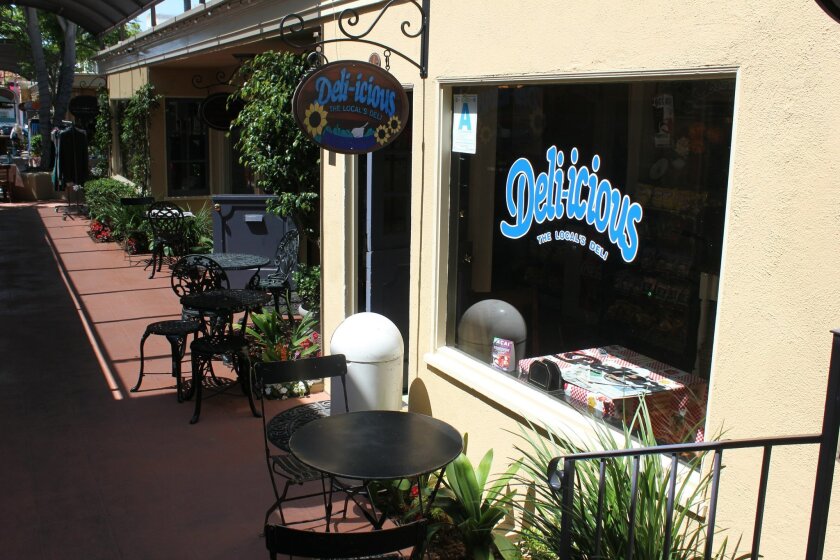 After 19 years in the International Shops at 1237 Prospect St., Deli-icious café-coffeehouse is still turning out scrumptious breakfasts and lunches that keep patrons coming back.
"It's kind of a European-feel back through here," noted Jeff Webb, who started the family-owned-and-operated business in the tree-lined arcade with wife, Tania, in 1992.
Webb said there's nothing complex about his café's success.
"It's just good food, good service at a real good price," he said, adding his company's motto is, "Slow food fast."
For some time now, Deli-icious has been turning toward healthier cuisine to meet customer demand for higher-quality food.
"Health is a major emphasis — we're going in that direction," Webb said. "We're doing fruit smoothies with all natural pieces of fruit, nothing processed or none of the syrups or anything like that. We're getting into more organic things."
Webb said Deli-icious is about to come out with gluten-free and updated overall menus soon.
"We're going to make several different dressings and we're trying to do some more whole foods; whole chicken breasts that we boil and slice ourselves," he said. "We're not buying processed stuff anymore. We're going with more natural, healthful ingredients."
Organic is big at Deli-licious, especially coffee, right down to the beans, which is a menu staple. "We do a lot of specialty coffee drinks that you don't find other places," said Webb.
The café-coffeehouse's breakfast menu includes handmade breakfast burritos made to order; bagels; fresh assorted muffins; seasonal fruit and pastries; plus gourmet coffee and espresso.
The lunch menu features generous fresh salads, tasty soups and an array of sandwiches. Deli-icious has been voted "Best Sandwiches" by La Jolla Light readers.
The café, which does a lot of catering for local businesses, offers indoor and outdoor dining.Hours are 7 a.m. to 4 p.m. weekdays; 11 a.m. to 3:30 p.m. Saturday.
For more information call (858) 456-6235 or visit
www.deliicious.com
.
---