• BUSINESS SPOTLIGHT:
Doctor/patient relationships are the essential reason why Dr. Debbie Kim with Beautiful Smiles of La Jolla became a dentist, she said.
Dr. Kim has practiced dentistry in San Diego since 2002 and opened her La Jolla office last July at 8861 Villa La Jolla, Suite 501. She is a comprehensive family dentist doing general dentistry, including fillings, crowns, bridges, veneers, teeth whitening, extractions, soft tissue laser treatment and periodontal (gum) disease management.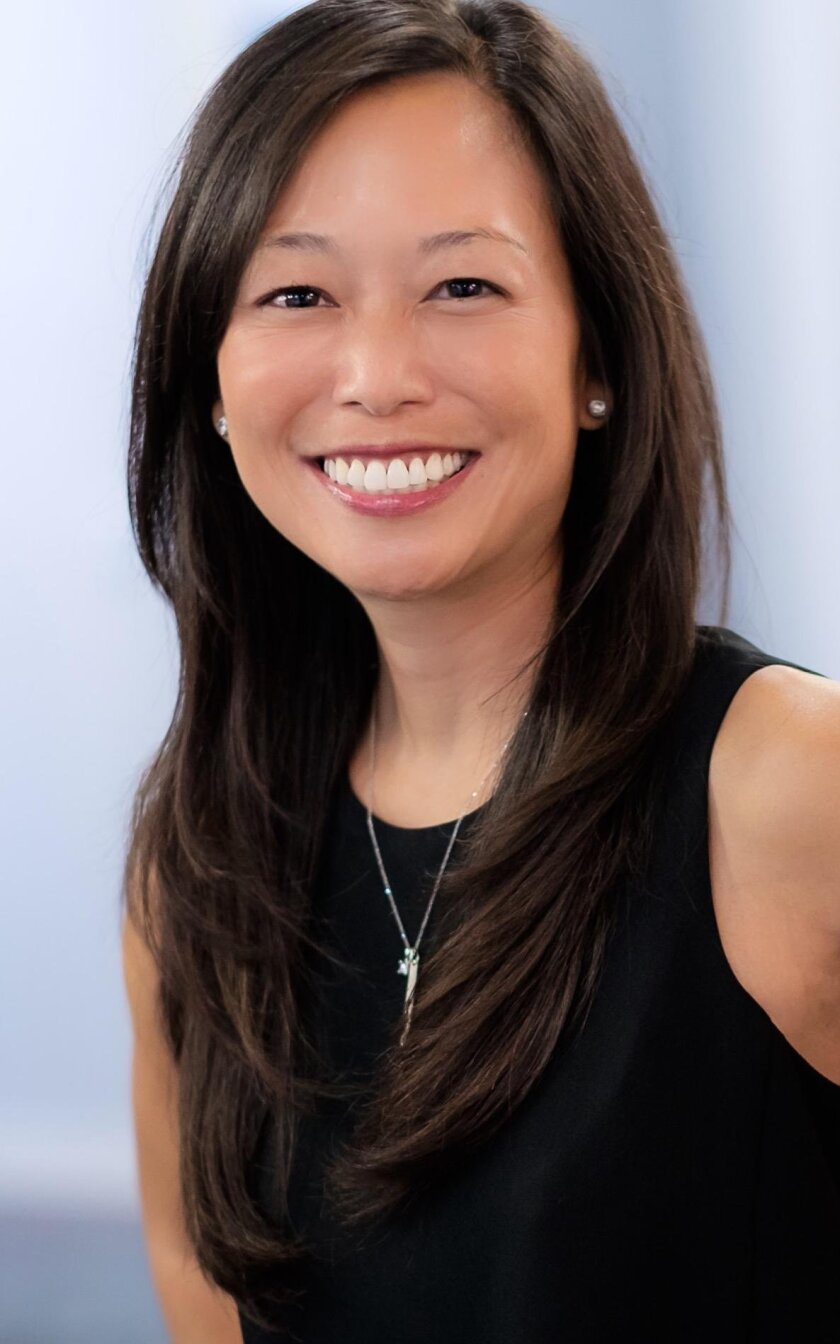 "But my primary focus is on cosmetic dentistry, and I specialize in implant dentistry where I place and restore implants as a high-quality, permanent solution to a missing tooth/teeth," Dr. Kim said.
Communicating and sharing with her patients is clearly an essential part of why she loves her work. "My patients are not just my patients; they are people I wouldn't get to meet anywhere else, and I learn so much from every one of them I treat," she said. "As they share their stories with me, I learn about their personal lives and work."
Ohio-born, Dr. Kim said she moved to Poway with her parents at age 12 where she later graduated from Poway High School. She studied psychology at UCLA where she earned her undergraduate degree.
Then her life took a very different path after mentors inspired her to become a dentist. She attended dentistry classes at the Herman Ostrow School of Dentistry at University of Southern California. She continues learning the latest implant techniques in numerous ongoing education courses, and volunteers her skills by providing free dental exams to underprivileged children in Fallbrook.
Dr. Kim said her future plans include bringing another dentist into her office, but for now as her practice grows, she's happy with her staff of six employees.
"I love my intimate team at Beautiful Smiles because everyone is caring and wants our patients to have a good experience," she said. "With a small practice, it's great to have more time to spend with my patients."
In her free time, Dr. Kim, who was a competitive golfer at UCLA, remains an active player and loves hiking and doing yoga.
She always welcomes new patients, referrals and patients seeking emergency dental treatment. See her Beautiful Smiles $99 ad special, which includes a comprehensive dental exam, teeth cleaning and X-rays in La Jolla Light.
• Dr. Debbie Kim, D.D.S., Beautiful Smiles of La Jolla, 8861 Villa La Jolla, Suite 501, La Jolla
• (858) 771-9657
The Business Spotlight features commercial enterprises that support the La Jolla Light.
---