Business Spotlight: D'Angelo/Olson La Jolla Dentistry to mark 25th year in dentistry at Open House, April 21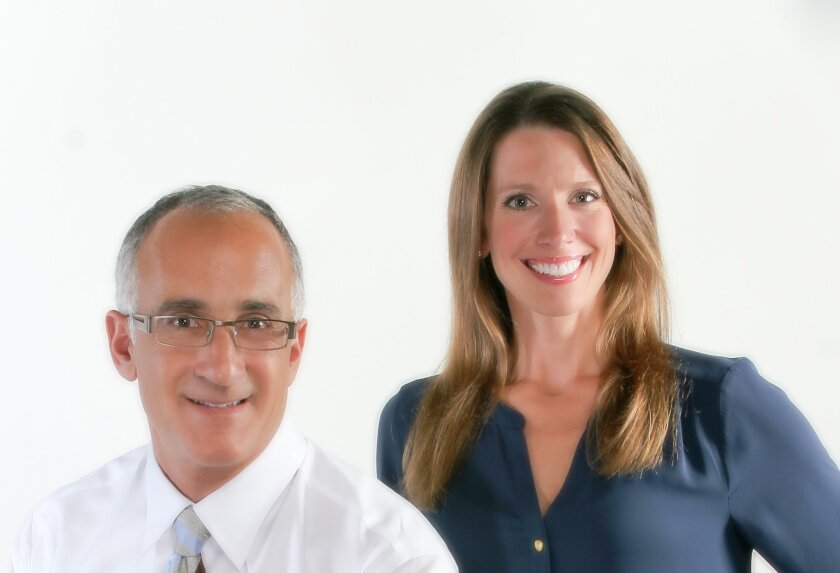 • BUSINESS SPOTLIGHT:
Local dentists, Dr. Joseph D'Angelo and Dr. Ashley Olson, are expanding their practice into newly remodeled space and are excited to celebrate with an Open House, 5-8 p.m. Thursday, April 21, 2016 at 1111 Torrey Pines Road.
The Open House also commemorates Dr. D'Angelo's 25 years of service in La Jolla. He opened his doors in the summer of 1990, and before long won over the community. Dr. D'Angelo and his wife, Lisa, have raised their children in La Jolla, and enjoy their involvement in local organizations. For the last several years, he has been voted the best dentist in La Jolla by the La Jolla Light's annual reader's poll.
In 2012, Dr. Olson joined the practice. Inspired by her former career as a businesswoman in the medical device industry, she went back to school to earn her dental degree and pursue her passion of patient care and clinical dentistry.
Together, Dr. D'Angelo and Dr. Olson offer an unusually comprehensive and collaborative approach to the care of their patients. Beyond the basic services they offer, such as exams, X-rays, cleanings, fillings and crowns, the doctors highlight more advanced services such as cosmetic and reconstructive makeovers including whitening, veneers, gum recontouring, and Invisalign (an alternative to metal braces). Dr. D'Angelo's extensive experience in the placement and restoration of dental implants provides a modern and reliable option for tooth replacement.
"Our practice and our patients benefit from the two of us working together to create and execute the ideal individualized solutions for each of our patients," explained Dr. Olson.
Developing long-term, caring relationships with their patients and the community is a primary motivation of both dentists and their talented, caring team. They feel that what makes their practice unique is the office cohesiveness and sense of family they share with their patients.
"Our new space is bright, inviting, and patient centered, including TVs on the ceiling, spacious private rooms, and a patient lounge serving coffee and tea," pointed out both dentists.
"We are passionate about what we do," said Dr. D'Angelo. "We continuously aspire to provide meticulous, uncompromising, state of the art dentistry for each patient we have the privilege to serve."
— Dr. Joseph D'Angelo, D.D.S. and Dr. Ashley Olson, D.D.S., D'Angelo/Olson La Jolla Dentistry, 1111 Torrey Pines Road, Suite 101, La Jolla (858) 459-6224. joethedentist.com
The Business Spotlight features commercial enterprises that support the La Jolla Light.
---