Council committee unified in support for car-sharing program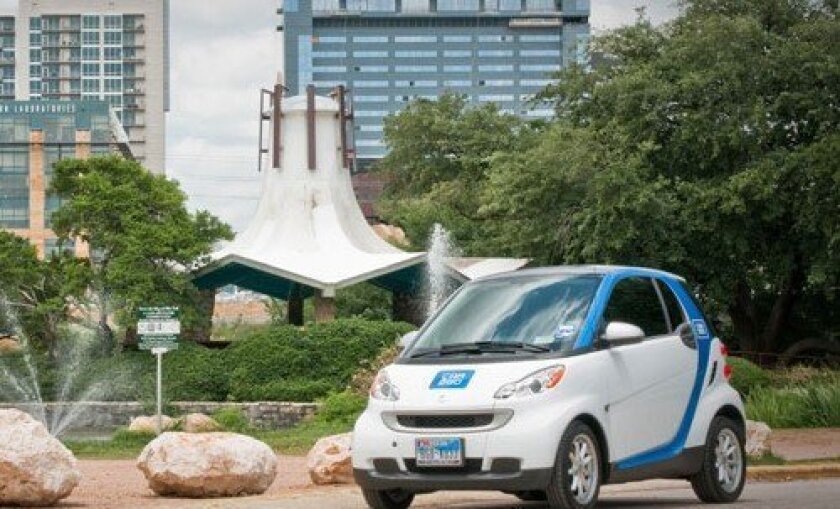 City News Service
The City Council's Public Safety and Neighborhood Services Committee voted unanimously today to implement a first-of-its-kind car sharing pilot program that would make 300 electric vehicles available for rent by the public.
It would be the first car-sharing program in the United States to use an all-electric fleet.
The city would form a two-year partnership with Austin-based car2go North America to make the two-seater vehicles available in downtown, Hillcrest, North Park and Mission Bay.
Prospective drivers would locate available electric vehicles with their cell phones or via the Internet and rent them from car2go on a per-minute basis. Renters could then drop the cars off anywhere within the designated service area.
Car2go officials said they are hoping for multiple rentals daily of each car.
If approved by the full City Council at a future meeting, the city would set aside some curbside parking areas for the electric cars. In turn, the company would reimburse the city for lost parking revenue and other incidental expenses.
The set-aside spaces bring in about $14,000 annually, according to the city's projections.
"I'm extremely supportive of this concept. I think it's terrific,'' Councilman Todd Gloria said.
A firm called ECOtality is installing 1,000 electric car charging stations throughout San Diego.
If car sharing is deemed successful, city officials will request proposals for permanent programs.
---