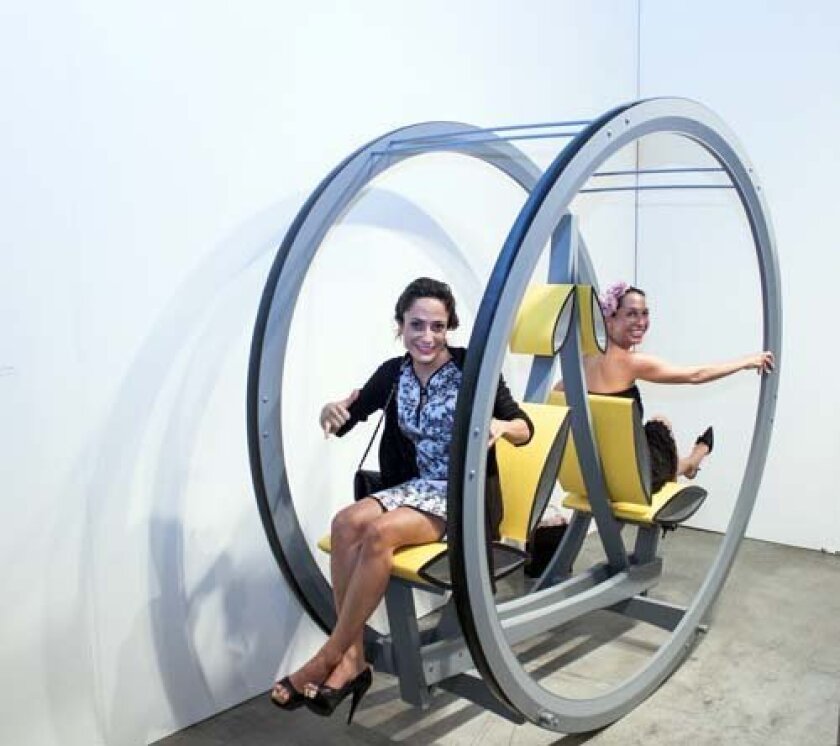 By Lonnie Burstein Hewitt
The VIP preview of this year's art fair, held Sept. 6, was hot, hot, hot! Inside the Balboa Park Activity Center, electric fans were going full blast as hundreds of art fans and collectors explored the booth-lined lanes of New Art City.
One of the highlights was "Fair is Fair," an interactive display by three UCSD art department grad students that told a tale of two fairs, a century apart. Whimsical costumes and historical artifacts combined to reference the park's inaugural fair, the 1915 California-Panama Exposition, featuring impersonations of major-funder John D. Spreckels and a representative of the on-site nudist colony that was one of the main attractions in 1915.
Photos by Maurice Hewitt
---