Coast Walk Trail hit by vandalism, graffiti in La Jolla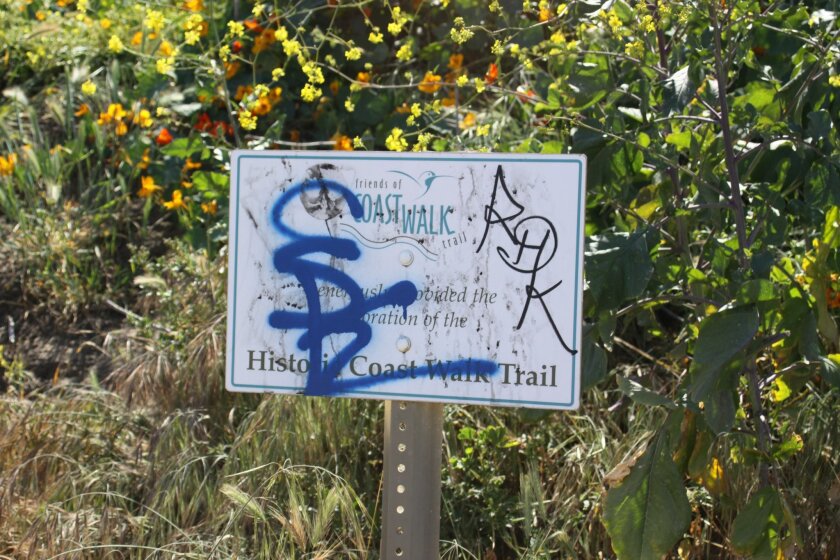 • TARNISHING OUR JEWEL:
Coast Walk Trail, the scenic pathway between Sunny Jim's Cave Store and Coast Walk at Torrey Pines Road in La Jolla, has experienced a rash of graffiti attacks in recent months, a La Jolla Light reader reports. The fence posts, wooden benches (many of them memorial benches), handrails and fences have been carved into or tagged with spray paint.
According to the City of San Diego's website page on graffiti, "San Diego Municipal Code makes parents civilly liable for up to $25,000 of property damage caused by their minor children ... Furthermore, California Penal Code makes a parent liable for any fine that his or her minor child is unable to pay. The amount of the fines depends on the amount of the damage; the maximum fine is $50,000."
Anyone with knowledge of these incidents is asked to call the city's graffiti hotline: (619) 527-7500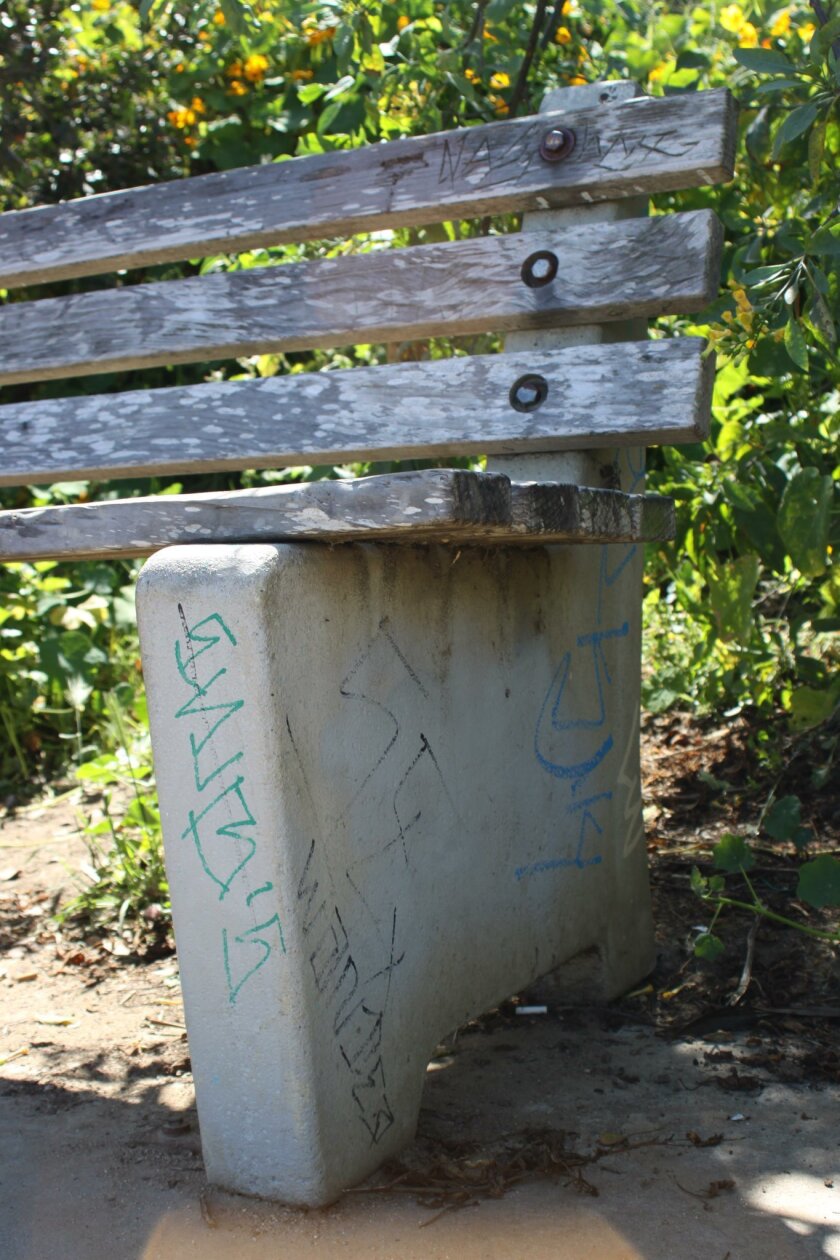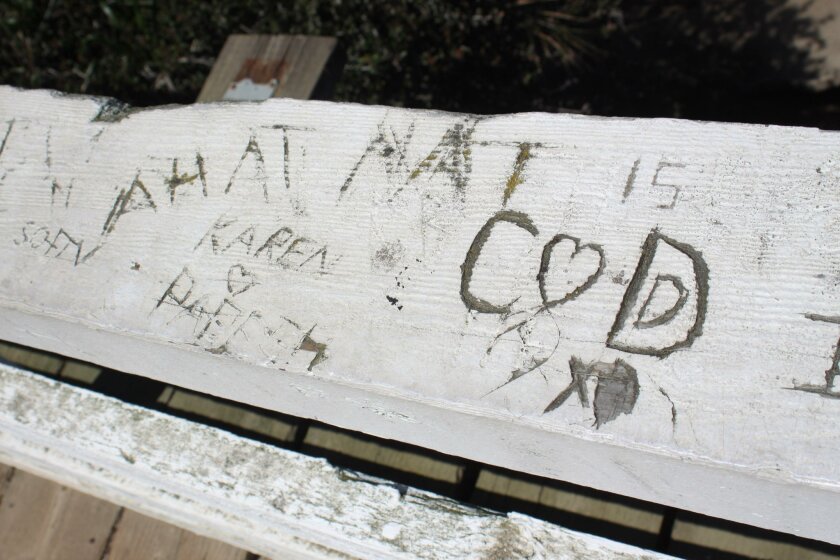 ---
• TARNISHING OUR JEWEL:
— Fellow La Jollans: Please send La Jolla Light your leads of Village eyesores and we will go after the perpetrators. E-mail the scenarios and attach a photo, or call us and we'll investigate who or what is Tarnishing Our Jewel! Reach La Jolla Light Editor Susan DeMaggio at (858) 875-5950 or e-mail editor@lajollalight.com and please provide photos when possible.
---