Business Spotlight: Jewelry donation by Vahid Moradi and CJ Charles Jewelers in La Jolla raises $100,000 for cancer research
• BUSINESS SPOTLIGHT:
The 35th annual Spark Gala for UC San Diego's Moores Cancer Center took place April 16, 2016 at the Fairmont Grand Del Mar, where one of the largest jewelry donations to date in the greater San Diego area was auctioned off. Vahid Moradi, president of CJ Charles Jewelers in La Jolla, donated a rare Golden South Sea Pearl Diamond necklace and earring suite with an estimated value of $88,000 with more than 500 diamonds.
Auctioneer Grant Snyder opened the bid at $30,000. Momentum grew once the gala audience felt the positive synergy and excitement. Bid numbers rose, cheering grew louder and applause resonated throughout the room. Finally, a benevolent couple made the final bid at $100,000. Immediately, Moradi personally introduced himself and congratulated them. "Their generosity has far surpassed my expectations. I am proud to be part of such a cause," he said.
Moradi, who is on the board of UCSD's Moores Cancer Center, said he considers the fight against cancer a mission very dear to his heart. When he was a young man, Moradi lost his father to cancer. This sparked him to never give up hope. "After seeing firsthand doctors and scientists (at UCSD's Moores Cancer Center) devoted to their craft, my belief is reinforced that we are on the brink of something really great. Dr.Scott Lippman explained to me how the research is evolving to treatments such as immunotherapy," Moradi said.
Proceeds from this year's auction will support the center's new Novel Cell Therapy Program, which is a type of immunotherapy treatment. More than 450 people came together to support cancer research through the Spark Gala and the result was "astronomical." The event raised $2.5 million, which exceeded last year's fundraising amount of $2.1 million.
— CJ Charles Jewelers, 1135 Prospect St., La Jolla. (858) 454-5390. cjcharles.com
The Business Spotlight features commercial enterprises that support the La Jolla Light.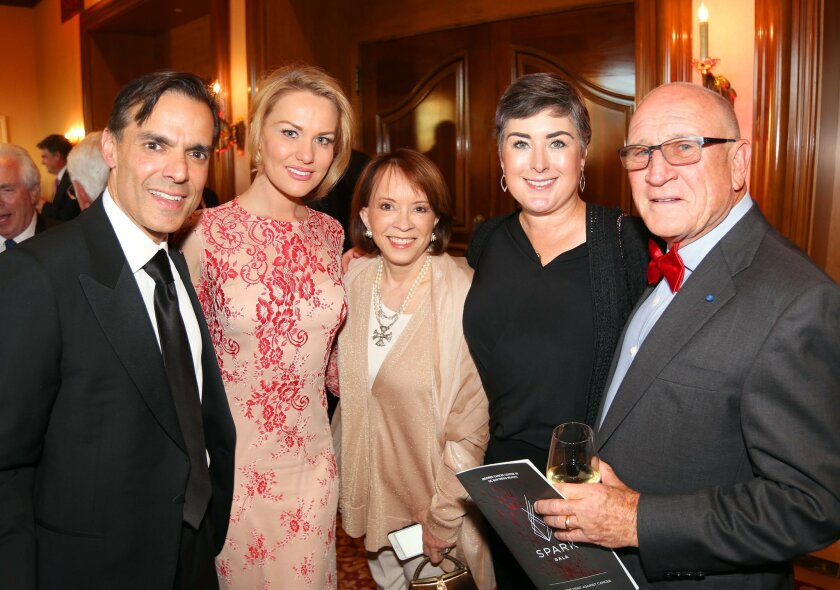 ---